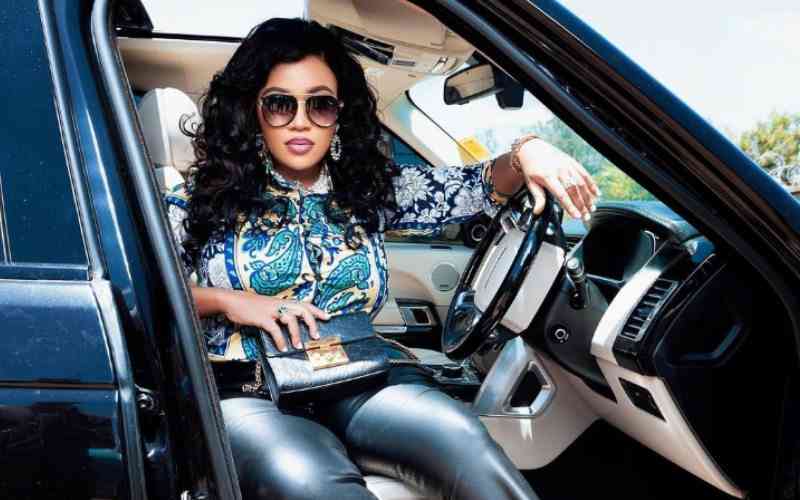 Socialite Vera Sidika has given deets on how much she pays her two nannies.
Through a question and answer session with fans, Vera divulged that she got them from a professional nanny boutique that often deals with high-end clients.
She further stated that the proprietor of the business ensures her nannies and house managers are well-groomed and fluent in various languages.
"There is a lady that moved back from the states and set up a professional nanny boutique. She gave me all my nannies and house managers.
"She does not like having her business overly publicized…since her rates for nannies are not cheap. Salaries range from minimum 50k going up. They are very well trained…fluent in English and other languages," she wrote.
Adding: "If everyone has access to her and their budget is not what she offers, it will make her work very difficult."
A curious fan also asked Vera how she handles her baby with long nails and she said she is used to it plus Asia Brown has two nannies round the clock who attend to her when she is busy.
In October this year, the socialite said she prefers nannies who are over 40 years and not active on social media due to their experience in handling young ones.
"I am extremely choosy when it comes to looking for a nanny. I don't go for a person who is on social media at all.
"I prefer 40 years old. They are the best, not this 20-year-old [sic]. When it comes to payment I pay her over 40k," she wrote, before editing the post.
Vera transformation
The socialite has been throwing around figures in recent months and even said she got her bust and teeth done for Sh7million.
Speaking to Kamene Goro on Kiss100, Vera said despite the stick she has been getting she has never undergone a procedure to alter her butt as she has been naturally curvy since way back.
Asked whether she would want to change anything on her body at the moment, Vera said she desires a smaller bum since she feels she has added a lot of weight.
Related Topics