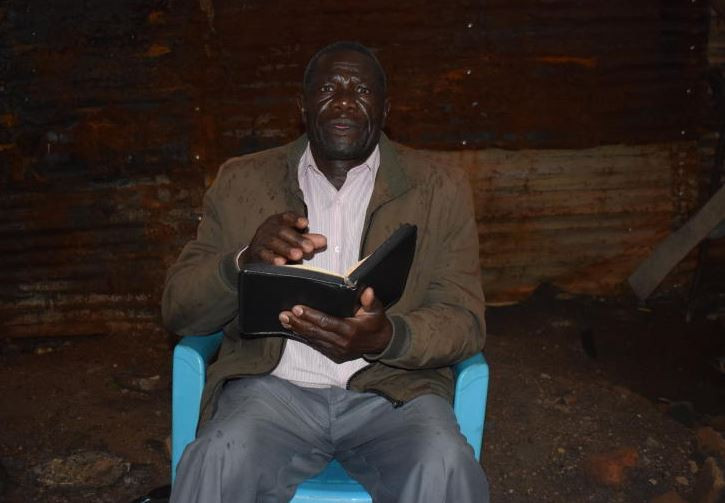 A clergyman at an Adventist church in Homa Bay has sent tongues wagging over his odd taste in music and the strange manner he uses to win souls to Christ.
While other clerics banish secular music and the rot it brings to the souls of men, Evangelist Michael Orienje of Rae Seventh Day Adventist (SDA) church uses it to preach the word.
"Yawuowi ma kawuono gi onge ongwana. Kawuono oyudo moro mano be ohero. Orucha oyudo moro mano be ohero. (The current generation of men are faithful. If he finds one (lady) today, he will love her. If he finds another lady the day after tomorrow, he will love her too)," Orienje sings while preaching a doctrine to caution unfaithful men.
The pastor says he equates the song to the message written in the Bible book of Ephesians 5:25 which reads, "Husbands, love your wives as the Christ loved the church," arguing that the song helps to discourage promiscuity among men who neglect their families.
"There are men who marry and abandon their wives. Instead, they elope with their lovers elsewhere but doing so is wrong before God. What Princess Julie sang is in line with what is written in the Bible," Orienje says.
Orienje uses the songs of many Luo benga musicians in his teachings. Interestingly, his odd way of preaching has won him, and Christ, many hearts both in church and online.
The Pastor says he made a decision to mix 'water with wine' while leading a prayer service in Rae SDA church three years ago.
"I realised that some congregants were bored and dozing. This made me think of coming up with a new method which could make my audience attentive," he says, adding that the method works. "One of my achievements is that congregants always pay 100 per cent attention when I preach using the secular songs," he says.
Justus Ochola, a church elder at Achego SDA Church says Orienje's style of preaching has been very effective, especially in solving family issues, and "A number of couples have been united by Orienje through his innovative preaching styles. I welcome what he does."
Samwel Oyier, the Pastor in charge of Rae SDA Church said while many congregants enjoy Orienje's style of preaching, he would prefer the Pastor to use gospel songs to support biblical verses.
"I urge the elder to minimise the use of secular music or stop it. Even Jesus cannot sing secular music if returns to the world today," said Pastor Oyier.
Related Topics