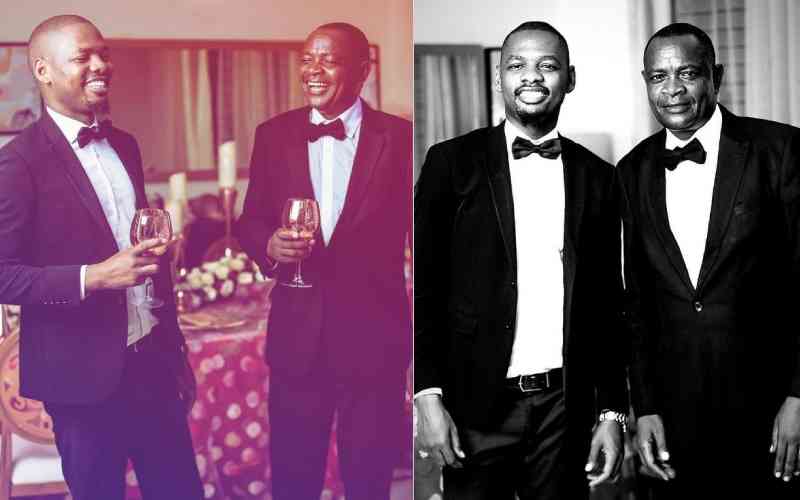 Tanzanian singer and songwriter Ben Pol has recalled how one mourner complained about the quality of food served during his dad's funeral.
Through a lengthy post on Instagram, the Moyo Mashine crooner said the incident left him speechless as he wondered why someone would utter such words in that setting.
Describing his late father as a simple and down-to-earth man, Ben Pol said he learnt valuable lessons during his time on earth and he looks at life differently.
"Namshukuru Mungu kwa maisha ya Mzee wangu, hakuwa na Makuu wala kujiona yeye bora kuliko watu wengine."Halafu tukiwa pale msibani Mtu mmoja alinifuata kwa uchungu akaniuliza, "Yaani kweli Ben Pol sasa hiki ni chakula gani unatulisha hapa? Yaani umeshindwa kabisa kufanya maarifa kumtuma mtu akanunue ng'ombe Au hata mbuzi inakuaje unatulisha kama misiba mengine?" Kwakweli hata sikujua nimjibu nini, akaondoka na hasira zake na kuniacha hapo nikiwa nimeduwaa.
(I thank God for my dad's life because he never thought he was better than others. I remember how someone walked up to me during his funeral and ranted about the food that was being served. He asked why I had not slaughtered a cow or a goat for the occasion.)
Ben Pol also said that his father taught him to be more accommodating to strangers as they might turn out to be more helpful than actual family members.
"Today I have really remembered this rock #MzeePaul #Baba It is now three months since he passed away. His departure left me with several lessons, some are; 1. Not sure with all the people who call each other "Bro", "Family", "Blood", "Bestie", "BFF", "Sister" and hang together, visit each other, roast meat, eat good times together, that they will be there for you whenever you need them.
"Open your heart and soul to welcome good people to come, then they will come. Even if they are people you don't know or that you are not close to, if you give them a chance then they will be with you when you need them," he wrote.
The singer went on to question why some human beings are unkind to others yet life is momentary and death is inevitable.
Looking back at the last moments he shared with his dad before he was buried, Ben Pol said life is not all about creating wealth but having a significant impact on people's lives.
"The world is not our permanent place. Well, it was my first time witnessing a man get prepped and I asked myself so many questions inside the mortuary.
"I asked myself, "Why are some human beings so cruel, hurt people, abuse, kill, they see themselves as gods, and at the end of the day we end up here?"
Related Topics