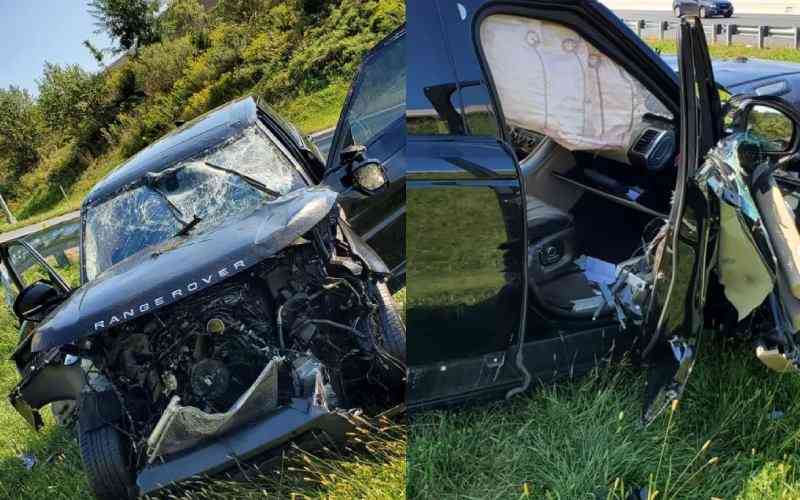 Genge musician Nonini on Thursday penned a heartfelt message to his manager AlekiBoom who survived an accident a few weeks back.
Taking to social media, the Mgenge2ru founder revealed that Aleki's car rolled several times in New York after shooting a video but he walked away unscathed, something he describes as a miracle.
"Several weeks back after we shot the Music Video in New York @alekiboom had a freak accident and rolled as you can see!
"Two most amazing divine intervention things happened ( No wonder I don't take for granted coincidences with numbers #M21," wrote Nonini.
He went ahead to detail a series of unique occurrences during the accident that left him stunned.
Nonini stated that Aleki lost consciousness when his car rolled over but upon waking up, the first thing he saw was a photo of Jude Mwinduko, Nonini's late brother.
Apparently, they had used Mwinduko's photo in the music video they had shot earlier and Nonini believes his late brother was looking out for his manager.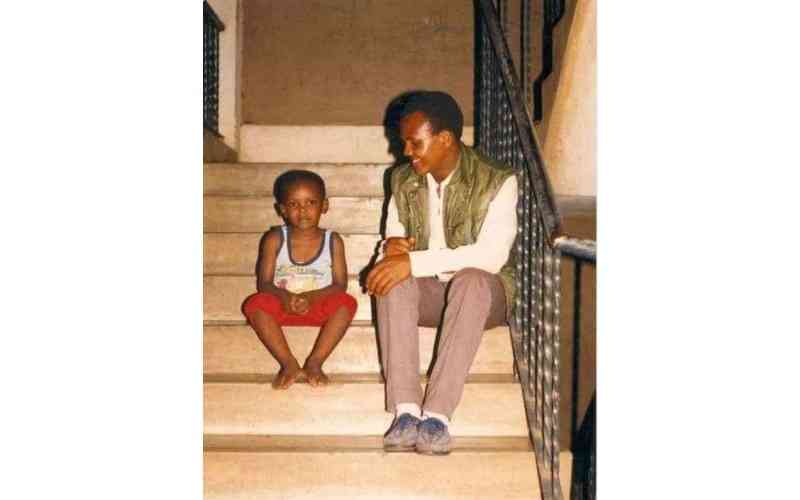 "The other person I dedicate today also is my late bro Jude Mwinduko because I believe he also played a part in the divine intervention because @alekiboom told me when he rolled he was knocked out.
"Opened his eyes when he was upside down and the first thing he saw on his lap was the picture of my brother that we used in the Music Video weeks back #MindBlown! You can't make this shit up."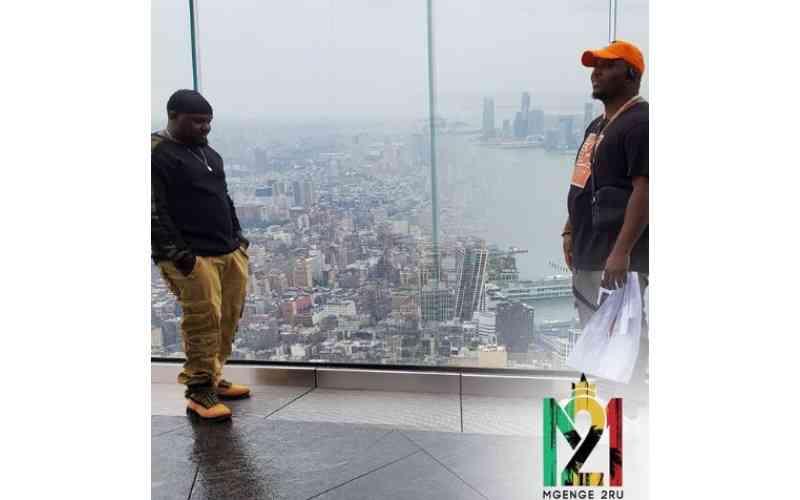 In a previous interview with Standard Entertainment, Nonini divulged that Mwinduko was the inspiration behind his career.
Describing him as the real OG, Nonini recalled the good times they had while growing up and how his imposing figure kept away the naughty boys in the estate from messing with him.
"Man Jude was my hero. He used to carry me on his shoulders, and our mum used to go crazy. He was the original OG of California estate (in Nairobi). That was before the Genge generation came. He nicknamed me Toto and that was my nickname growing up," says Nonini.
"He was a reggae lover and a bodybuilder. Nobody would try anything stupid around me and my sisters. The boys in the hood would hang around him...I still have this picture of him and his boys Jamal, Siraji, Richie, Francois and Mngoso," he said.
Related Topics