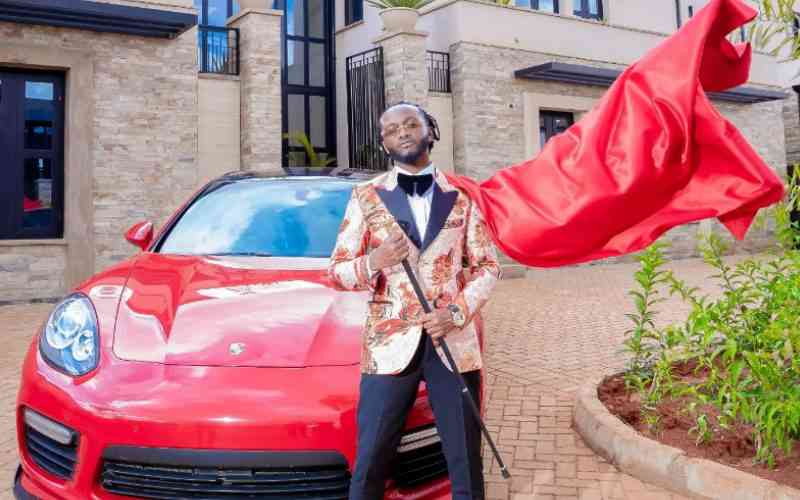 Kenyan singer Bahati has asked his fans to stop referring to him as Mheshimiwa months after losing the election.
Taking to social media, the Mambo ya Mhesh singer, instead, asked his followers to stick to Bahati.
"Sielewi Mbona Bado Watu Wananiita MHESH... Niiteni tuu Bahati Please," he wrote.
After losing his Mathare parliamentary bid to incumbent MP Anthony Oluoch of ODM, the singer took some time off social media and later deleted all his posts.
He, however, bounced back by releasing a song (Mambo ya Mhesh) which has over 800,000 views on YouTube.
In the run-up to the election, Bahati claimed to have spent over Sh30million in campaigns as he painted a picture of how expensive it is to run for office in Kenya.
Asked about the source of his funds, Bahati stated that most of his campaign money came from well-wishers, including his fans, friends, and his political party, Jubilee.
"It costs more than Sh50million to campaign as an MP in Kenya, and yes, it's a lot of money," said Bahati, adding, "I have spent Sh33million in my campaign so far… I have received a lot of support from various people and groups. There's a Sh10million budget for the election day."
Bahati further added that he intends to vie for the top seat come 2037, saying it's his dream to become the president of Kenya.
"Take my word… I will be the president of this country come 2037. That is my dream," said Bahati.
Stepping into politics, the singer was almost sure that he would usurp the regular faces in Mathare but he came face to face with the intricacies of politics after he was almost elbowed out of Azimio when he was asked to shelve his bid in favour of Oluoch.
Undeterred, he insisted that his name would be on the ballot as he understood the problems of Mathare residents.
Eventually, Bahati finished a distant third in the race that was won by Oluoch.
Related Topics