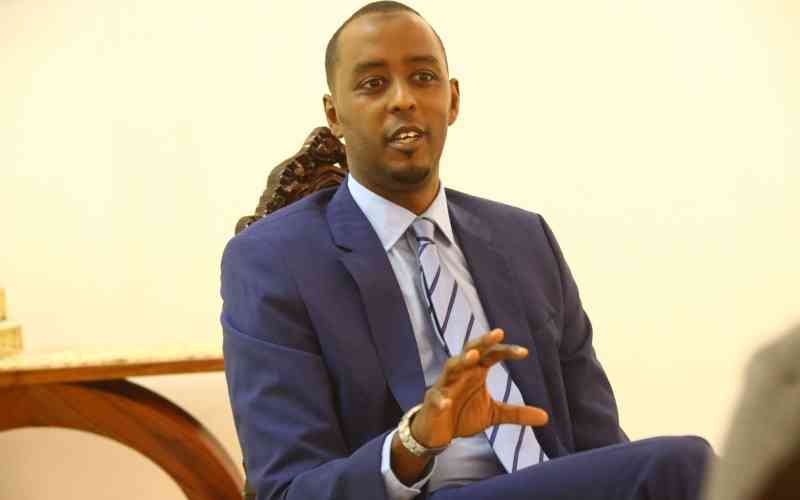 Former Citizen TV news anchor Hussein Mohamed has pledged to tirelessly serve in his capacity as the new State House spokesperson.
Thanking President William Ruto for appointing him to the new role, Hussein said he will work with the Head of State in transforming the country.
"Mr President @WilliamsRuto, I'm grateful & humbled by the honour you have bestowed upon me to serve as StateHouse Spokesperson.
"I pledge to tirelessly work in supporting you deliver THE PLAN to achieve greatness for our republic. Thanks patriots for your congratulatory messages," he tweeted.
Hussein replaces Kanze Dena Mararo who served since June 2018.
Prior to his appointment, Hussein served as Ruto's head of communication for his presidential campaigns and was often seen with the then DP in the run-up to the elections.
He quit TV in October 2019 after a stellar career spanning close to 10 years to concentrate on "other matters".
"It has been a wonderful 10 years at Citizen TV. I have enjoyed and relished every moment I shared with my colleagues at RMS," he announced on Twitter.
Having made a name for himself at Citizen TV where he was famed for his hard-hitting questions and captivating interviews, his departure came as a surprise to many who felt he was at the pinnacle of his career.
This is, however, not how he looked at it. He felt he was getting too comfortable and it was time to thrust himself into an uncertain space.
In a previous interview with Nation, the Jamhuri High School alumni said he wanted to pursue other interests and has no regrets so far.
Having worked his way up from being an intern at Kenya News Agency in 2007 to the current State House spokesperson, Hussein's journey is that of sheer grit and determination.
His father served in the Kenya Air Force and he grew up like any ordinary boy, enjoying football with his peers at Moi Air Base.
Unlike most of his friends, he did not attend boarding school but he is thankful for the lessons he learnt at Jamhuri, key among them being how to be street-smart.
Perhaps that prepared him for his new role and working with his boss, the President, who anchored his campaigns on making the voice of the hustler matter.
Hussein holds a Bachelor's Degree in Political Science and a Master's in Diplomacy, both from the University of Nairobi.
Related Topics