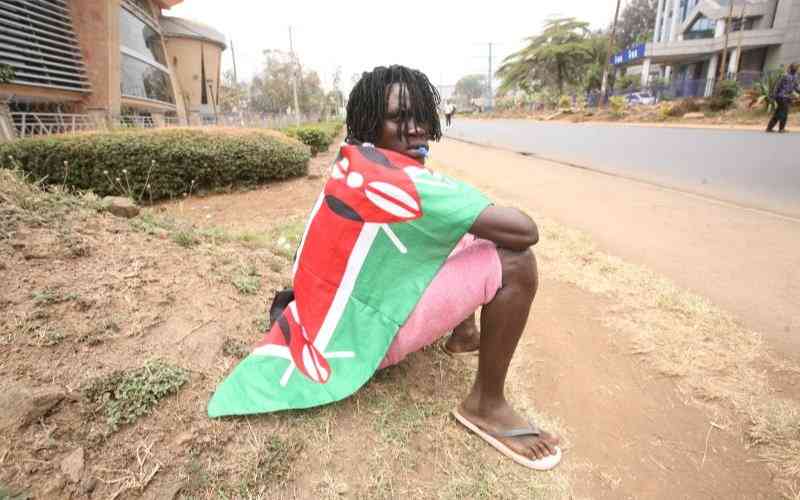 Throngs of people stretched out as far as the eye could see. That was the situation at this year's DSTV Delicious International Food and Music Festival in South Africa.
When it was announced that the festival would be returning after a two-year hiatus that had been occasioned by the Covid-19 pandemic, tickets for the Saturday event, with Nigerian artiste Burna Boy as the headliner, sold out within six weeks.
There was an envy-inducing 100,000 people present at the Kyalami Grand Prix Circuit where the event was held on September 24, and an almost similar number the next day when American RnB artiste Babyface headlined the festival.
While Burna Boy was the main act, the rest of the artiste lineup at the two-day event was incredible, featuring other megastars such as three-time Grammy award-winning artiste Angie Stone, Digable Planets and G-Force, and South African mega stars like Kwaito legends Mdu, Kabelo Thebe and many others.
South Africa is a dancing nation, so the Channel O Drip stage at the same festival also featured various dance DJs and artistes such as DBN Gogo, Kemo Mphela, Mellow & Sleazy, Mr JazzIQ and Blxckie.
Numerous sponsors and partners were featured, from Mercedes, who invited attendees to experience their latest, most luxurious models right from the VIP entrance, to scores of food stalls where people could experience South Africa's mouth-watering cuisine.
The festival, which began 7 years ago, truly lived up to its billing as "the music festival for food lovers and food festival for music lovers".
The icing on the cake was that the festival was aptly held during the country's Heritage weekend, so locals and foreigners alike could appreciate and celebrate South Africa's culture and traditions in such an event.
As we celebrate our own heritage today on Utamaduni Day, there will be a smattering of songs and dances at various entertainment spots, but no festival is slated anywhere. Questions arise over where Kenya is in terms of festivals. Can we reach such numbers as well?
Several Kenyan influencers were at the Delicious Festival courtesy of South African Tourism, most of whom expressed amazement at the grandeur that it had. The festival that comes closest in Kenya is the Koroga Festival, one of the biggest concerts in East Africa, which is also a two-day event that has been held for 7 years, with 30 editions, and the 31st is coming soon.
Speaking to The Standard at the festival, Farida Idris, Project Director of the Koroga Festival, said that they were learning lessons from Delicious.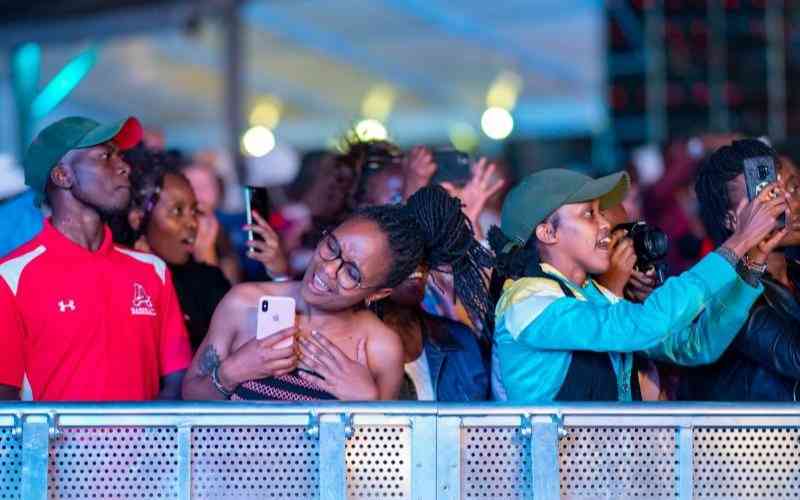 "We have always wanted to benchmark Koroga as an international festival. Coming to see Delicious, there is so much that you learn from it in terms of different ideas. We obviously have our own niche and a unique layout of how we execute Koroga," she said.
One difference she pointed out was that at Koroga, the youth and the older generation are separated. The Saturday show is especially dedicated to the youth, where they focus on Kenyan artists only and the target audience is about 18 to 27, while day two, is the main day, which is a family day that even children can attend.
"But what I found out here is that they have a section for the youth that is completely separate from the main stage and the main arena and the main everything, and they call it to stage 2. And then you can have your older generation on both days, where the main acts are performing," she said.
The Lamu Cultural Festival has not been held in over four years, yet it was a major source of income for the county.
Other festivals in the country are however still ongoing, such as the Beneath The Baobabs Festival (formerly known as Kilifi New Year Festival) held at the end of every year, whose organizers say has evolved into a 2-day, 2-night Kenyan Destination festival, and will this year feature over 60 East African and international acts.
A South African events coordinator, Ndumiso Buthelezi, also known as 2Lee Stark, told The Standard during the Delicious Festival that such events were good for the continent.
"We would also love to see what Kenya has as well. We would get to have a fun exchange in terms of what goes down there," he said.
Related Topics