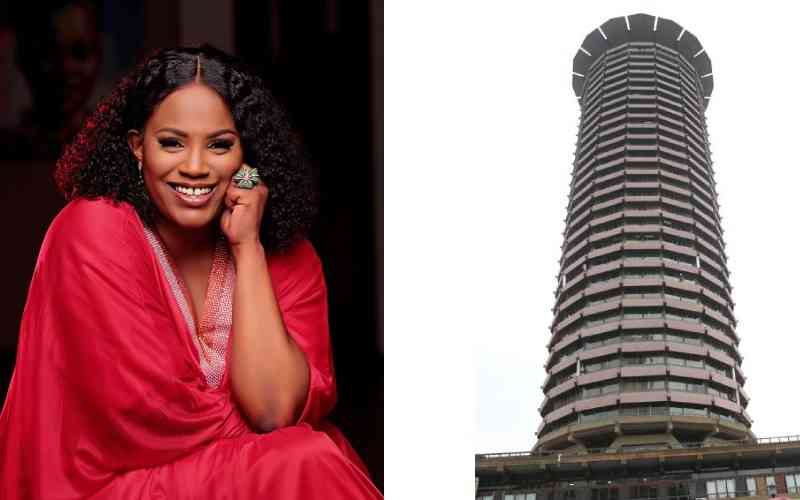 Nana Gecaga is not your conventional CEO. On the afternoon when we sit down with her, Nana's in-tray is full.
Her makeup artist has just walked in to do a touch-up ahead of her next assignment; a cocktail dinner party at the Bomas of Kenya in Nairobi where the Magical Kenya weeklong tourism conference was taking place. Nana says when she came to the Kenyatta International Convention Centre (KICC), the morale was so low.
"I started an open-door policy and took about three months operating outside my office as I engaged with workers in different departments trying to find out what had been going on. Over 130 of the staff are around 30 years old. They are the true depiction of our country," she says.
Nana says that she may come from a famous family, but that is not why she got the job.
"They do not know I had been in government for a while before coming here," she says.
In the offing, is the World Travel Awards, Africa, and Indian Ocean Gala Ceremony 2022 that KICC is hosting on October 15.
"Magical Kenya is one of the first events for local and international buyers to first run physically after two years. It is huge, with 34 buyers from outside Kenya. I always see tourism as the saviour ministry, it has got a lot of low-hanging fruits.
The World Travel Awards are like the Oscars of the hospitality industry. We have been having this in different continents and two and a half years ago, KICC was selected, but because of the pandemic we could not hold the ceremony," says Nana.
Nana reveals says leading travel industry figureheads and decision-makers from Africa and the Indian Ocean will attend the grand gala.
"This is a good thing as it shows that we are open for business. For two years in a row, KICC has won the best venue in Africa. We were able to topple South Africa because they had it for 15 years. We will be sitting here on the 15th hoping we win, at home," she says.
Nana says that KICC is working closely with its partners and stakeholders to come up with attractive pre and post-event packages.
This will ensure the delegates get the full Kenyan experience during their stay in the country, reinforcing Nairobi's reputation as Africa's leading destination for business travel.
In the years past, KICC had lost its magical spell as other conferencing facilities across the continent overtook the 30-storey landmark.
It became a place that was just associated with formal government meetings but Nana wanted more for this historical building.
"I knew my team and I would be up for real transformation work," says Nana.
She adds, "KICC is a good canvas. Changing it was not going to be an easy ride. I had to change the mindset of the staff and get a buy-in from them as the key stakeholders. I had to find out who my suppliers were.
"I refused to meet any suppliers until this day because there are checks and balances. I am the accounting officer and will come at the end to do my part. I had to show the members of staff that things can be done the right way."
Rwanda and South Africa have equally put up a spirited edge when it comes to cutting a share of the continent's major conferencing events but Nana says Kenya has much more to offer.
Aside from safaris and sports tourism, which Kenya is known for, Nana says business and medical tourism is a strength Kenya can pick to boost its tourism sector.
"I won't knock out Rwanda in terms of venue because they are revamped. South Africa is a conglomerate of conventions. We can call them the big powerhouse and that depends on what we are showcasing. It is like saying we have snow on top of our mountains but we do not have snow like Russia, right?"
Despite the difficulties KICC was facing, Nana says she was able to do about 20 per cent of what she projected. She says the first thing was to change the attitude and the working culture there.
"Now the next team needs to move forward and create a culture of a family of hard work and integrity. I would tell them to come with the same ethos. At the same time, I would say that international bodies have been coming here to benchmark on the integral issues yet nobody is saying that. Everybody has a season and mine here is coming to an end," she says.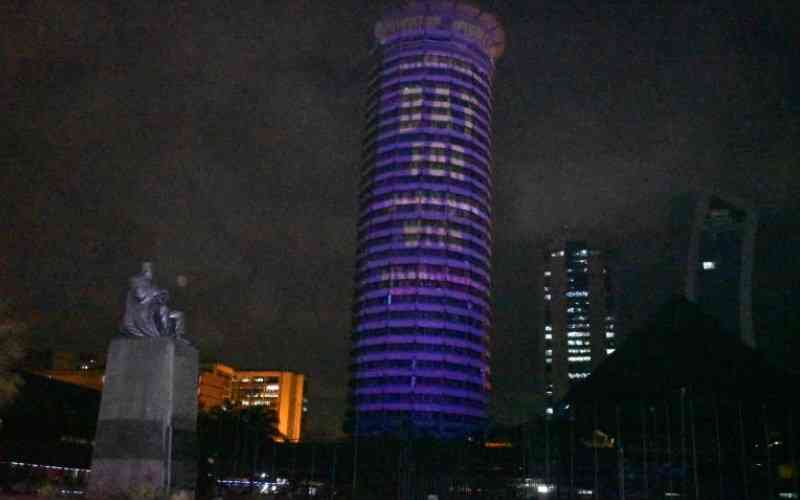 Related Topics