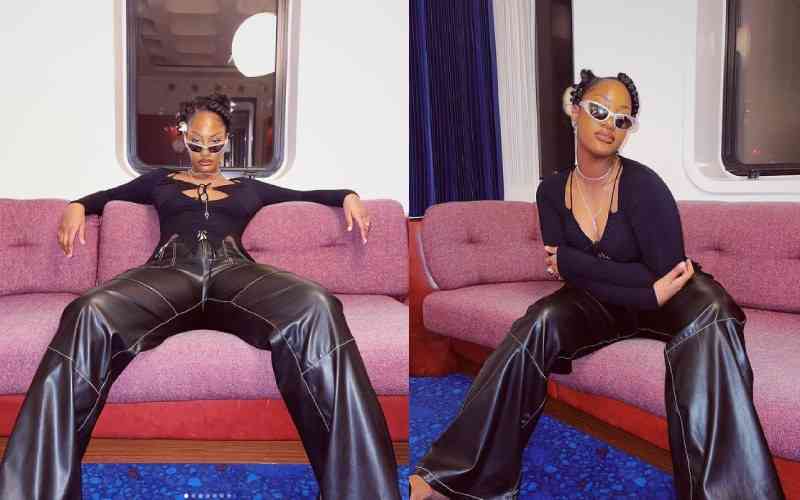 Tukutane Festival was teased as one of the biggest shows this year and posters were already doing rounds on social media.
Kenyans were gearing up for the event that was to take place on October 15, 2022, at the Waterfront, Karen but on Friday evening, one of the main stars of the show pulled out.
Nigerian artiste Tems took to Twitter to inform her fans that she would not be travelling to Nairobi due to 'circumstances beyond her.'
"Hey Kenya. Honestly, it's quite heartbreaking to say this but I will not be able to perform at the Tukutane Festival due to circumstances beyond my control. I am as disappointed as you all are but I look forward to coming and giving you a show that you deserve. Love you all," she posted.
In a quick rejoinder, the festival's organisers, Tukutane_ent, released a statement saying the Damages singer shortchanged them after receiving full payment.
The company further claimed that Tems' manager said the singer was not comfortable travelling to Kenya, thus would not perform.
"As at three days ago all was going according to schedule and plan. We paid for Tems in full 15 days before the performance date and to our surprise, as soon as the payment was made, her manager mentioned that she is not comfortable coming to Kenya and just does not want to perform for her Kenyan fans. We are shook, heartbroken and financially wounded," read the statement in part.
Tukutane Ent. apologized for the inconvenience caused and assured fans that they shall be refunded.
The concert had a star-studded line up of music virtuosos including; DJ Otiz, DJ Kamz, Sichangi, BuruKlyn Boyz, Kagwe Mungai, MGM, Sultan, Ms Bune, DJ Dream, CNG among many others.
Related Topics