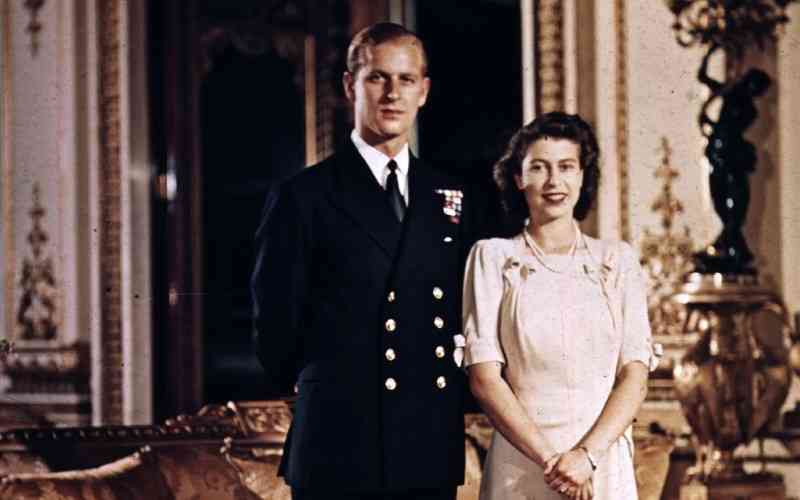 Queen Elizabeth was married to Prince Philip, the husband of her youth. The two had been together for 73 years. Lilibet, Queen's childhood nickname, met young Prince Philip when she was turning 13 years old.
It is reported that Elizabeth had fallen head-over-heels for the young Prince Philip who, at the time, was just an 18-year-old naval cadet and Prince of Greece and Denmark.
A close friend to her once revealed that the Queen was smitten from the word go and never looked at anyone ever since. She was completely in love with Prince Philip who was equally enamored. In fact, just after their marriage in 1947, Prince Philip, in a letter to the Queen's grandmother, admitted that she was the only real thing he got.
"Lilibet is the only 'thing' in this world that is absolutely real to me," he wrote.
It is reported that their love story began in 1939 when Princess Elizabeth joined her parents George VI and Queen Elizabeth, and sister, Princess Margaret, on a visit to Dartmouth's Britannia Royal Naval College. With the help of his uncle, Lord Mountbatten, Prince Philip kept in touch with the then heir to the throne through letters before formalizing their courtship.
At first, Elizabeth's father King George VI did not approve of their relationship. His lack of approval did not stop the lovebirds. They hatched and executed a plan to secretly get engaged and started planning their wedding. King George VI had no choice but to embrace Philip who was also a descendant of Queen Victoria.
Throughout their marriage life, the two would rarely display their affection towards each other publicly. Many times, during their public engagements, the Queen would be spotted looking for Philip or even waiting for him to finish a conversation before they leave. This was greatly interpreted as her way of publicly showing her affection toward the prince.
At an interview, her former private secretary Lord Charteris revealed that Philip was the only person in the world who treated her Majesty as another human being.
"Prince Philip is the only man in the world who treats the Queen simply as another human being. He's the only man who can. Strange as it may seem, I believe she values that," he said.
A year into their marriage, the couple welcomed an heir to the throne as Charles Philip Arthur George, was born on November 14, 1948. They later welcomed their three other children.
When Prince Philip died aged 99 last year, the Queen described him as her strength during their time together.
"He has, quite simply, been my strength and stay all these years, and I, and his whole family, and this and many other countries, owe him a debt greater than he would ever claim, or we shall ever know," she said.
Related Topics