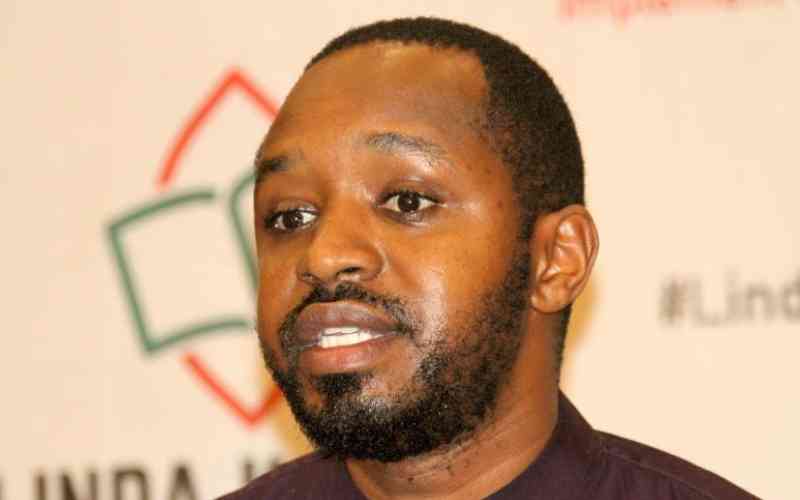 Human rights activist Boniface Mwangi has apologised for vandalizing property at a city hospital where he had gone to seek treatment following an accident.
A video that did rounds on social media showed Mwangi in a mini altercation with security personnel as he demanded treatment for his wife.
The author has now revealed that the incident took place on August 21, 2022, when a motorist hit the car he was in along Langata Road.
"In the early morning hours of August 21, 2022, my wife and I were involved in a road accident along Langata Road. We were passengers in a friend's car when another motorist veered into our lane while speeding and hit our car, which flipped.
"We landed upside down and the first people on the scene robbed us of our personal effects. Luckily, a good Samaritan couple, Eddu Rono and his wife, Koskey Yuniscah, came to our rescue and took us to a hospital," he wrote in part.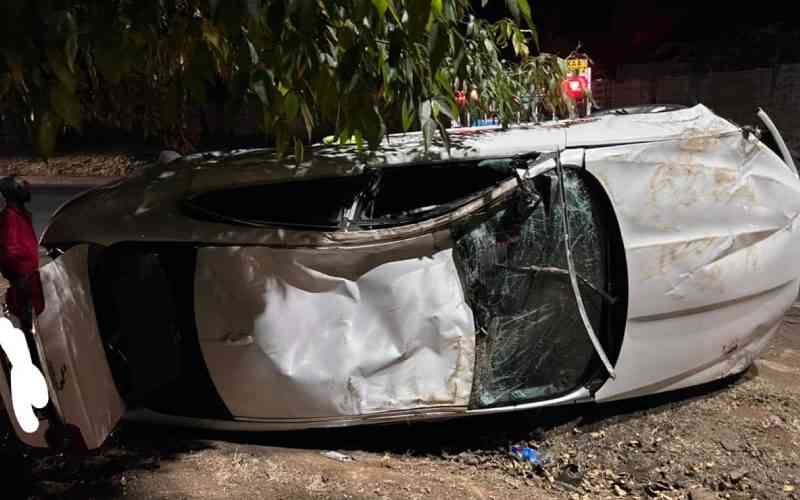 Mwangi said that when he got to hospital he was asked to pay some money for his wife to get medical attention, something that did not go down well with him.
"The hospital wanted me to pay in order for my wife to get treatment but I had neither the money nor my wallet. Emergency health care is a right in the Constitution (Article 43(2)) and in my desperation to get the hospital management to attend to my wife beyond taking her vitals and giving her painkillers, I ended up raising my voice, breaking some things, and causing a scene."
His wife was later treated after friends showed up and took care of the bill.
As a result of the disturbance Mwangi caused at the facility, he was arrested by police and locked up at Akila Police Station but was later released on cash bail.
Reflecting on the events of that day, the activist admitted fault in how he handled the situation and apologised to all those who were offended by his actions.
He, however, had an issue with the fact that some hospitals demand payment before administering emergency treatment.
"The actions that I took to get my wife medical attention were wrong and I apologized. I paid for all the damages that I had caused. The hospital cost the damaged items at KES 106,000.00, which l paid. I reached out to the people who were working at the reception at the time of the incident and apologized to them. Having fully recovered, my wife is back to work.
"My concerns are; why do most Kenyans who end up being first on the scene of an accident rob instead of help? Why do hospitals require a deposit to administer emergency treatment? Does profit trump life? So many people have died and continue to die in hospital corridors because doctors will not touch them without a deposit. Do we value profit more than human life?"
Related Topics