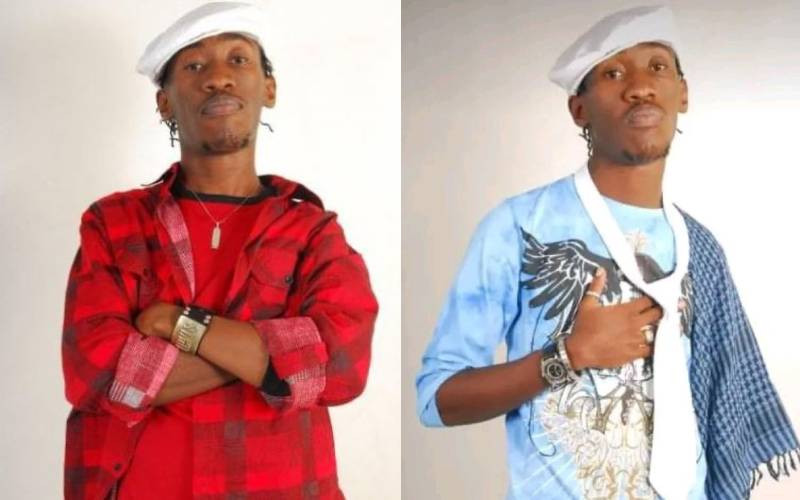 Kenyans are mourning the untimely death of gospel hip-hop rapper Anthony Ng'ang'a aka Ngashville, of the Wernono family.
The singer is said to have fallen ill and rushed to hospital, where he succumbed; however, the cause of death is yet to be established.
Several Kenyan celebrities have come out and recounted their last moments with Ngashville while at the hospital. DJ Sadic says it was a sad night for him and described seeing the singer's lifeless body as 'heartbreaking'.
"Escorting you to the cold room was tough my bro. Seeing your lifeless body being taken away was heartbreaking. Sad night indeed. Shine on your way King Ngash," wrote Sadic.
Some of Ngashville's popular songs included "Kaza Mwendo," which featured Daddy Owen and Danco and "Fanana Naye."
Gospel artiste Daddy Owen is yet to come to terms with the singer's demise, saying he was hopeful that Ngash would have left the hospital alive.
"Bro manze I have seen u happy.. sad.. struggling.. making it and all through life! U r a fighter! Jana I saw u fight in the hospital bed, av seen it all with u Ngash.. but it was time, time to be with the LORD," wrote Daddy Owen.
Owen said he had to keep his cool while in the hospital and not show his emotions, adding that "when I went home I couldn't sleep.. went through all our videos and photos.. it was tough."
"Our WhatsApp group ya THE THREE MUSKETEERS with u n @duncomusic will now not make sense! When we entered hosi juzi I thought ni madawa tu utapewa then u go home.. but I guess the home I thought was totally different... U r now HOME WITH THE LORD. R.I.P Ngash, R.I.P," said Owen.
Pastor T Mwangi recalled being neighbours with Ngashville in Ruaka and how he helped him when he started out as a hip hop artiste.
"Rest well my brother Ngash the Artist. When I landed in Nairobi from Narok you embraced me and prayed for me as a new hip hop gospel artist. You embraced me with love and never cared whether I was an upcoming artist. We lived in ruaka as neighbours and indeed the ministry has lost a great light," wrote Pastor T.
Ombasa Oyongo on Twitter eulogized the singer saying he left "an indelible mark in contemporary gospel music."
"If you grew up when gospel music had taken over the music industry in Kenya, you must know King Ngashville of the Wernono crew. King of collabos. RIP champ," wrote Oyongo.
Sammy Safari says Ngashville was one of his "favorite gospel artist back then," adding that "fanana naye being my all time gospel song."
A Twitter user identified as Kitui's daughter echoed Sammy's words saying, "Ngashville's music was a church dancer's dream. Fanana Naye still remains one of my favorite gospel songs of all time. Rest well Ngash. You have made a huge impact in the industry even decades later."
Related Topics