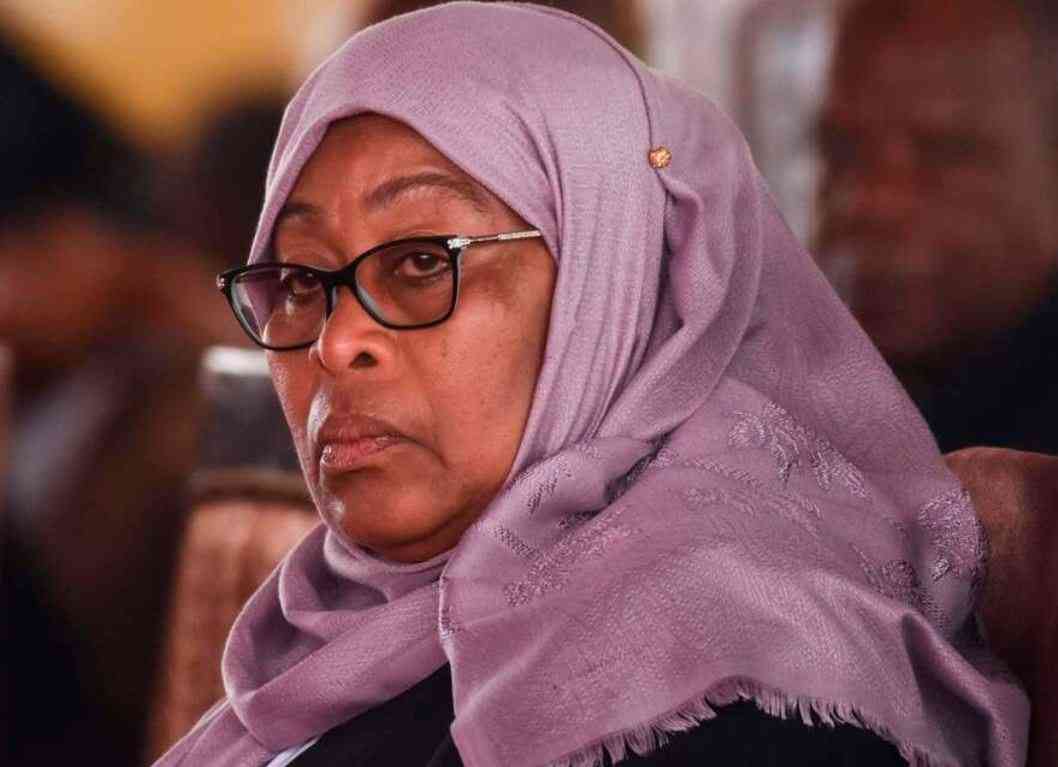 Tanzanian president Samia Suluhu Hassan is unimpressed that several police officers have big-pot bellies, which she says are hindering their performance.
Suluhu made the remarks during the completion of officers' training in Boma Kichaka, Mbia, and urged those in question to head back to the camp for training.
"As I was inspecting the parade, I noticed that those leading the march were veteran officers and some of them had big bellies. I have seen big bellies. We are not supposed to have officers with big bellies," she said.
According to the Head of State, losing weight will enable the officers to go about their jobs swiftly.
"They should come back here (for training) so that they can be lighter and effectively execute their duties," Suluhu added.
Since taking office in March 2021, following the sudden death of president John Pombe Magufuli, Suluhu has been at the forefront of making police reforms in the country.
The country's first female president's latest attempt to make reforms was about a month ago when she fired the country's Inspector General of Police, Simon Sirro, at midnight and redeployed him as an envoy in Tanzania. This was later followed by Suluhu swearing in Camillus Wambura as the new IGP at Chamwino State House in Dodoma.
President Suluhu noted that Wambura's appointment signaled the beginning of significant changes aimed at modernising the Police Force and making it people-centred.
The president also prioritizes work performance systems by ensuring police officers get effective training.
"But it's not just promotion, training is another critical aspect. Because I know that in order for one to be promoted, he must go to training, is the training being done properly? Is lack of training another reason for what we see happening on our roads?" she asked.
Related Topics