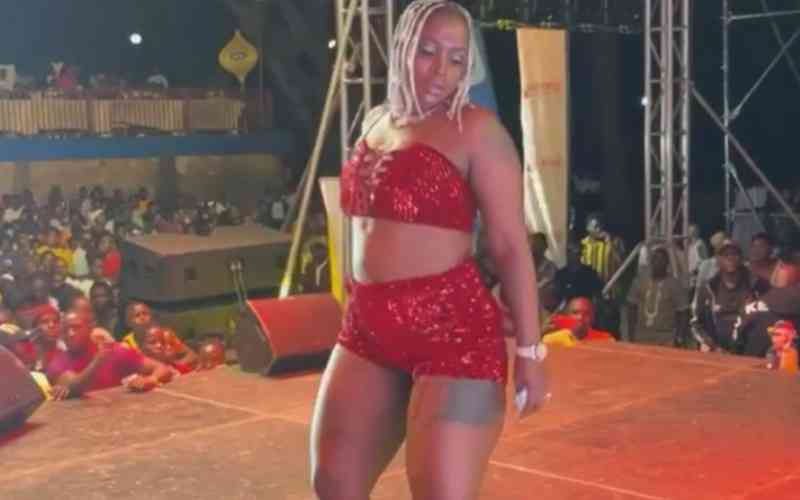 The Ministry of Education and Sports in Uganda has banned artistes from performing in schools for promoting immorality.
Through a circular seen by Standard Entertainment, Acting Education PS Jane Egau referred to an incident on July 11, 2022, where a viral video showed students dancing in an inappropriate manner.
According to Egau, this was because schools have been inviting entertainers in the name of extracurricular activities.
"Extracurricular activities in school normally mean sports and games, debate clubs etc. If schools need to entertain themselves, then they can engage in acting plays or arrange concerts.
"Inviting singers who dance erotic dances, naked in the schools in the guise of extracurricular activities must be forbidden henceforth," read the statement in part.
View this post on Instagram
Going forward, the Ministry will provide guidelines on the nature and conduct of co-curricular and entertainment activities allowed in schools.
School heads were also warned against allowing artistes to perform in schools, failure to which disciplinary measures will be taken against them.
"Everybody must always remember that the Ministry of Education and Sports is the custodian of the values and behaviour of the children of Uganda while at school, whether those schools are Government or Private.
"Clear guidelines will soon be issued by the Ministry of Education and sports," read the circular.
It is common for artistes to perform in schools, especially during rallies and other functions. The artistes are often invited by the various leaders of school clubs via their matrons/patrons to create an electric atmosphere during such events.
Related Topics