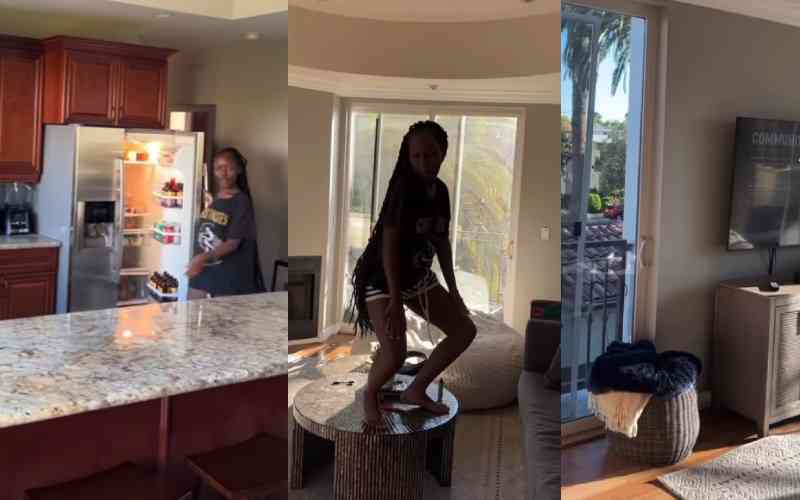 Comedian Elsa Majimbo has announced that she has finally bought a new house in Los Angeles California. Taking to social media, the 21-year-old internet sensation revealed that she had been searching for the perfect house in L.A for the past one year.
"After looking for a house in LA for one year I got the place… A new house and a happy girl," she said.
Her announcement comes at a time when she is rumored to be expecting her first child. This is after the U.S-based Kenyan content creator shared a 9-second video on TikTok which hinted to a section of her fans that she could be pregnant.
View this post on Instagram
While some believe that she is actually pregnant, others think it is just an online stunt to get people talking.
@Wafunya: I have reasons to believe Elsa is not pregnant. The manager was probably like "The 'jokes' are not creating buzz anymore let us try and play with this pregnancy filter.
@DjTreHustle: Elsa majimbo is pregnant. Top girls don't waste time.
@BrunoSigwela: Ewe Elsa Majimbo is an adult but her pregnancy feels like teenage pregnancy to me.
@Mandela_O1: People like #Elsa Majimbo & Larry Madowo must be serving a living God! Promotion after promotion just like their cousin Polycarp Igathe. Maisha soft nyororo ?.
Earlier this year, American television and radio presenter Steve Harvey announced that he would support Majimbo as she seeks to conquer the world through her humor.
Speaking during his show Steve on Watch, Harvey said that he has always wanted to be the person to bridge the gap between Africa and African-Americans and encouraged Majimbo to go for her dreams.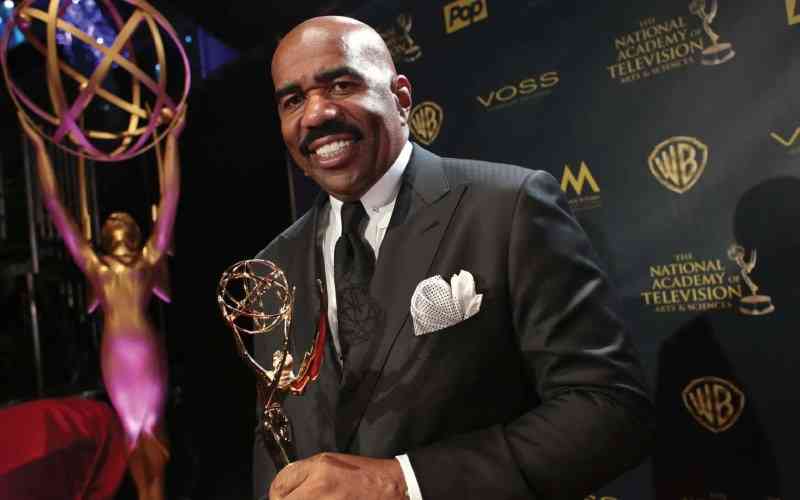 "This is what I am going to do to you...I am going to adopt you as my niece, I will give you my phone number ... I don't care what you need, I am going to give you what you need. You need a place to go...some help...some advice...you wanna talk to somebody... you call me. I am serious and I don't wanna let nothing happen to you," he said.
"One of my main goals has been to bridge the gap between Africa and African-Americans. Elsa, you got an uncle in the United States...anytime you need something, I got you," said Harvey.
Majimbo, who grew up in Kenya and later relocated to South Africa and the United States, said she discovered her talent in high school and her first video performed well online.
Asked whether she was the funniest in her family, Majimbo said none of her family members thinks she is funny.
Related Topics