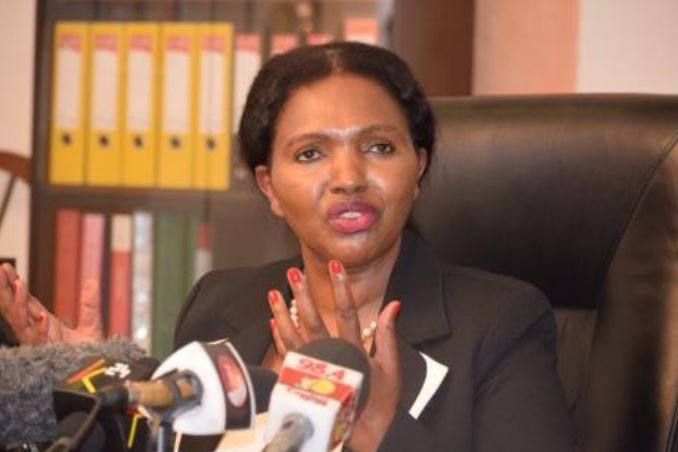 Keroche breweries is on the brink of losing 400 employees following the firm's closure by the Kenya Revenue Authority on Tuesday, June 14.
Through Twitter, the company's Chief Executive Officer, Tabitha Karanja, dismissed KRA's claim that the Nakuru-based company is a non-compliant taxpayer.
"The truth of the matter is that there have been tax disputes dating back to 2002 and the company in exercising its constitutional right to fair taxation should not be blacklisted," she wrote.
Following the indefinite closure of the establishment, Tabitha explained that several individuals might end up losing their source of income and a good amount of beer poured out to waste.
"I was thinking aloud on Sunday afternoon and pondering how I will relay the painful message to our employees on Monday that we will be laying them off as a result of KRA's closure. I was also at pains as I looked at all the beer in the tanks that we shall be forced to drain to waste," said Tabitha.
Adding: "It should be of their concern that about 400 direct and thousands of other indirect jobs are on the brink of being lost. They will be joining millions of other jobless Kenyans."
The political aspirant said the firm's revenue dropped from Sh400 million to Sh50 million since the KRA dispute began two years ago.
"During the 2 years of Covid-19, the company ensured that the livelihood of its employees was sustained which really strained its resources. The post-Covid effects and the on/off closures of the company's factory by KRA have left the company a shadow of the pre-Covid establishment," said Tabitha.
On Friday, June 17, the Azimio la Umoja One Kenya coalition party presidential candidate Raila Odinga came to the defense of the brewery company advising the government against the harsh punitive measures imposed on the entity.
"It is not right to become punitive in terms of taxes. If taxes are too high, there is a tendency to evade them, but if they are low and manageable, people will pay. Don't close a business because the owner has defaulted in paying taxes.
"That is why am telling them, let Keroche go don't kill Keroche. If she cannot pay today, let her pay tomorrow. Spread out the payment. She is a Kenyan... Where can she run away to?" said Raila.
Related Topics