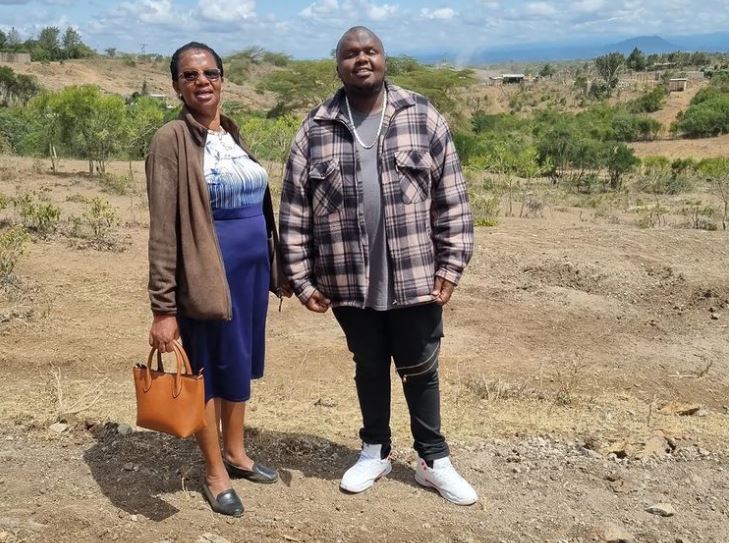 Only on rare occasions does celebrated music star Mejja post photos of his private life, especially those of him and his family. However, this week, Onkonkwo, as he is popularly known, took to Instagram and posted a photo of him and his mother.
"Khadija na mtoto wake… Baraka," he captioned the photo that had him standing next to the mother, the woman who raised him in Nyeri's Majengo slums.
The post attracted numerous comments, with fans complimenting the two for being 'true' to each other.
A year ago, the Siskii singer explained why he adopted his mother's second name Khadija. He said this was a way of paying homage to her for singlehandedly parenting him and his two brothers after their father left.
"I call myself Khadija because my father was a sperm donor. As a child, I did not understand the sacrifices she made for us. Sometimes, I would find her crying in the house and she would act like nothing was wrong. When I grew up and had my family, I realised she went through a lot to raise three boys. After coming to Nairobi, people would always comment about the name saying it is a woman's, so I started insisting mtoto wa Khadija. She is my inspiration," he said.
Related Topics