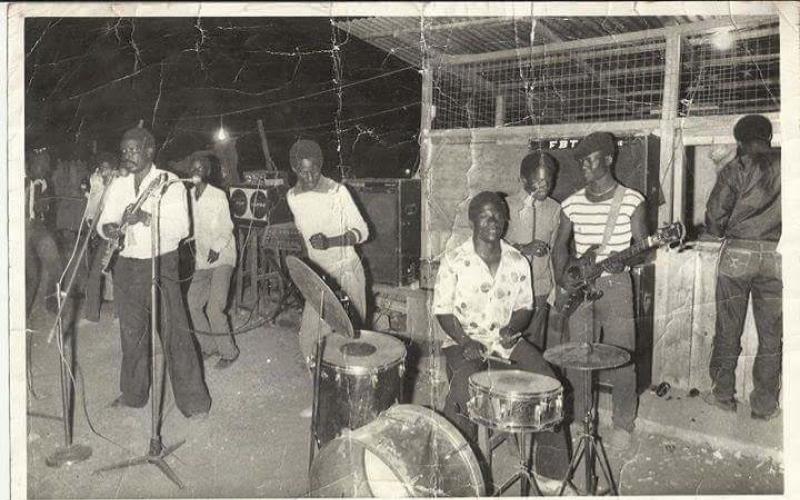 During the peak of the Jerusalema dance craze in October 2020, President Uhuru Kenyatta, ODM leader Raila Odinga, Education Cabinet Secretary George Magoha, and a host of other dignitaries attended a function in Kisumu.
The South African dance challenge was performed and as all participants on the dais and the terraces danced along, Prof Magoha was rather unresponsive.
Holding his arms around his chest, he appeared disinterested as the President and the former Prime Minister tried to shake a leg. One would easily conclude the minister has no entertainment bone in his body.
However, this week's happenings have lifted the lid on Prof George Albert Omore Magoha, a Starehe Boys Centre old boy and Ibadan University-educated surgeon. He is also an academic administrator and a technocrat who serves as the country's Education CS.
It all started when The Standard cartoonist Maddo in his weekly edition of 'It is a Madd World', featured a caricature of Prof Magoha playing the guitar on stage with the Lunna Kidi Band.
The caption stated that the no-nonsense minister featured in the band founded by Ochieng Kabaselle, the legendary musician who also served in the military.
Although captured satirically, the cartoon introduced a flip side to the life of the CS, which until now remained unknown to many. This captured most readers, with the drawing circulating online on most social media platforms. Readers were trying to find any information about the musician, with some dismissing it as an outright lie.
Two days later, while addressing education stakeholders at the launch of a scholarship programme, Prof Magoha confirmed he had indeed been a musician.
He told his audience he joined the band before his admission at Starehe Boys when the band performed at the institution. He started as a fan, but later trained as a bass guitarist.
"It is true I played bass guitar with the Lunna Kidi Band," quipped the urology specialist, who also headed the University of Nairobi, as its Vice-Chancellor for a decade between 2005 and 2015.
"The discipline that was in the band is what made me what I am today. All the members, including the late Kabaselle, were very disciplined," he said of the band that was created by Ochieng Kabaselle in 1968, and remains active to date under Babu Kabaselle, the founder's son.
Prof Magoha also disclosed that he served as a deputy commander of a "juvenile gang" domiciled in Jericho slums where he was brought up.
This is a sharp contrast to the perception the public hold about him. Nonetheless, it appears not just the band, but Starehe Boys Center, played a critical role in ending young Magoha's delinquent ventures.
In his memoirs, 'Transforming Leadership', Magoha narrated he was a full-time musician with the band for a few years, and even composed a song, which he recorded with the band at Melodica Studios in Nairobi, a song whose rights he sold for Sh300 in an era when his school fees at Starehe Boys Centre was a paltry 200 shillings.
When this writer inquired about Prof Magoha's involvement with the band, from the current president of the band, Babu Kabaselle, he said Magoha wasn't just any ordinary band member, but a great friend to his late father.
They were bossom buddies (the late Kabaselle) even named his 1973-born son, who is now a pastor in Nairobi, George Omore Magoha, in honour of the then musician and friend.
He said Prof Magoha associated with the band between 1969 and 1972.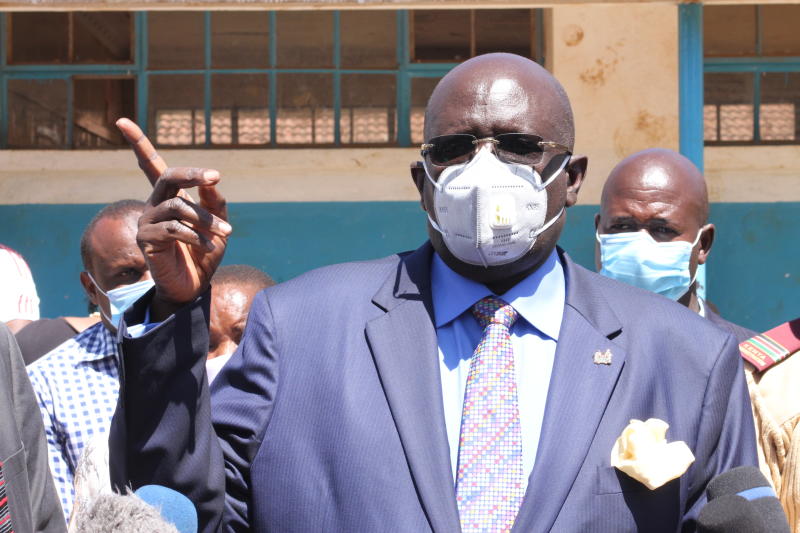 This was before he transitioned from Starehe to Strathmore to the University of Lagos in Nigeria.
The decorated scholar who has also served as the head of the Kenya National Examination Council, the President of the Association of African Universities, the President of the Association of Medical Councils among many other prominent positions, was born in 1952, and began his school in Yala before transferring to Nairobi.
LUNNA Kidi, an acronym for 'Leng're Uru Ne Nyithind Africa' a dholuo phrase that translates to 'pave way for the sons of Africa', had existed for three decades, by the time, the founder leader died, in 1998 in a Nairobi hospital.
He died from chest complications arising from torture he underwent at Nyayo House torture chambers, according to a testimony his wife gave the Truth Justice and Recociliation Committee.
In its existence, the band has churned out an estimated 600 songs and performed many gigs across the country. Some of the band's most common songs are GK, Zainabu, Princess Lako, Achi Maria, among others.
The band had a very fluid lineup of members, with musicians coming in and leaving overtime and this probably explains why the presence of the CS in the band, largely went unnoticed.
Very many musicians played with the band, among the notable ones is Congolese guitarist, Bibiley Kabakaba, who also played with Virunga. Saxophonist Lawi Somana who also played with Tabuley and Atia Jo and Bukalos, both played with Super Mazembe. Frantal Tabu who played with Vundumuna, and local John Nzenze, drummer Shaban Onyango and Onyango Raringo.
Ochieng Kabaselle, a prolific musician, a composer, vocalist and guitarist, did a unique fusion of Luo Benga and Congolese Rumba, but his alleged dabbling in politics saw him arrested in 1986, held incommunicado for months, before finally being charged with sedition.
He was released in 1989, after being incarcerated at the King'ong'o Prison in Nyeri. He juggled all the guitars. In recordings, a case study of Zainabu he played rhythm guitar while John Nzenze played the solo guitar. This is the list that would form what was former Magoha's colleagues in the band.
Kabaselle, who adopted his stage name from Congolese musician, Grand Kalle, who founded African Jazz, was discovered by Daudi Kabaka, the legendary King of Twist. Daudi Kabaka took him to Equator Studios for his first recording.
He was a strict disciplinarian with a nose for talent, and perhaps this shows how good Prof Magoha was.
In his later days, he 'domesticated' a Congolese musician Madaraka Uledi, whom he found so good on guitar, by declaring him, his firstborn son, 'mwana liboso' in Lingala.
His strict discipline, praised by CS prof Magoha, may have been instilled in him by his training as an infantry soldier and subsequent serving at the Lanet based 1kr, where he also featured for the military band, Scarlet.
Related Topics