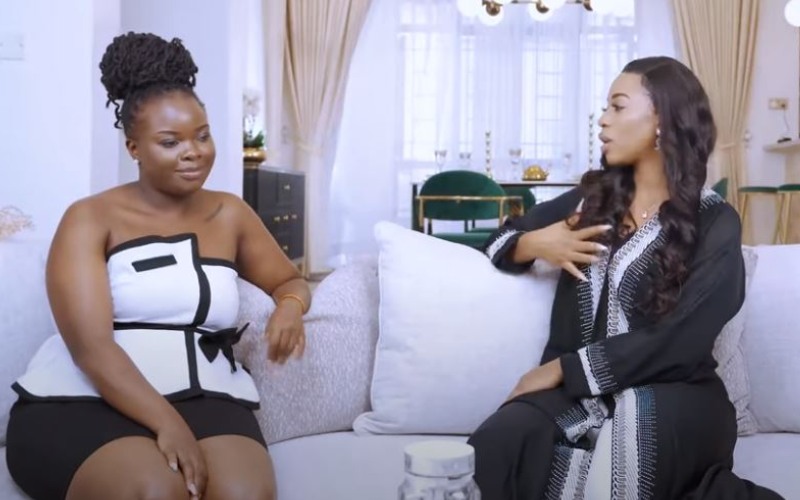 Bahati's wife, Diana Marua and Yvette Obura have opened up on their previous relationship before deciding to bury the hatchet and cordially coexist.
Speaking in a sit-down video on Diana's YouTube Channel, the duo began by going down the memory lane to when they first learnt of each other.
According to Yvette, news of Bahati having a new girlfriend not long after their breakup took her aback. In her explanation, although they were apart, she had hoped they would possibly talk their differences out and get back together to raise their newborn child.
"The first time I got to hear about you guys was on social media. You had posted something about being each other's prayer partners. I just asked myself, what is happening? When you had your things going on, I had just given birth, the baby was still very young, I'm a first-time mom and fresh from a break up. I sat and thought to myself, how fast did he meet someone? I mean what happened?" she said.
Diana on the other hand revealed that Bahati had made it known to her that he had a child as soon as their relationship started getting serious, a revelation she admits was a hard pill to swallow but all in all accepted Mueni and loved her like her own.
Jealousy however started to build up following Bahati's interaction with Yvette after finding messages of her asking for favours unrelated to their co-parenting. This prompted her to call Yvette over the phone to warn her against contacting Bahati for her own gain.
"Now I started seeing you as a rival, there's nothing you are going to tell me. I told him, 'If you ever speak to that woman you better tell me and when you call her make sure I'm there with you.' It got to a point Bahati was no longer involving me in your issues. Sometimes I'm just in the house and I see the baby walking in. But let me admit that the moment I set my eyes on her and saw how sweet and innocent she was, I just wanted to be with her. I told myself, this child is innocent and I will take care of her the best way I can," said Diana.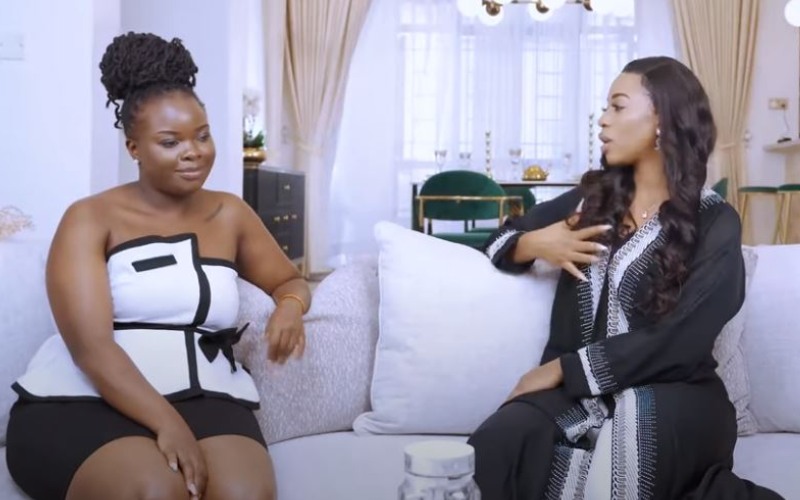 Mending ties
According to Yvette, it took Bahati's intervention for her and Diana to see eye to eye. She says she called Bahati to request him to buy a few things for Mueni but he referred her to Diana.
"When you called and told me you were dropping Mueni home and if I needed anything, it hit me that you weren't a bad person as I had assumed. We had had a misunderstanding I think for the first one year and dragged it on. I had put myself in a corner giving you all these names but just from talking to you I was sure you weren't pretending and you were actually an easy person. From there things just flowed," admitted Yvette.
Their encounter was followed by an Instagram DM from Yvette apologizing to Diana for giving her a hard time and appreciating her for taking care of Mueni like her own.
Related Topics