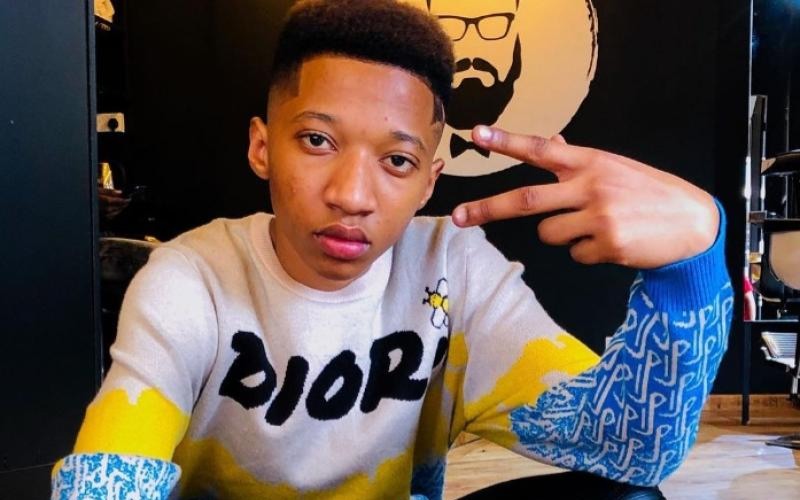 Sensational teen singer Mario TJ Kasela aka Trio Mio has confessed that he often seeks advice from his mum on how to deal with critics on social media.
Speaking at an interview, the Cheza Kama wewe hitmaker added that at times he takes on naysayers head-on.
"Kuna zingine naambiwangwa na matha, hii pasha huyu. Kuna zenye nauliza matha huyu ni mpashe ama. Unajua unaweza pasha upate ni kitu yenye haimakesense. Mimi mum ndio huniambianga," he said.
Trio Mio, who became an instant sensation in 2020 after his song, Cheza Kama Wewe hit the socials, also revealed that his elder brothers have played a significant role in shaping how he engages bullies on different social media platforms.
"Mimi pia huwapasha tu. Nikipata mabully nawapasha. Pia mimi ni bully. Pia mabro ndio unichocha sana. Mwenye anakaa m-wrong na mpasha," he added.
Tri Mio's sentiments on cyberbullying come barely a week after it was widely believed that he had not performed well in the just-released 2021 KCSE results. It was alleged that he was among the candidates who sat for the 2021 Kenya Certificate of Secondary Education (KCSE) examination and scored a mean grade of D.
To set the record straight, his mother Irma Sakwa, who also doubles up as his manager, dismissed the rumors insisting that her son was still in school. According to her, Trio will be sitting for the national examination later this year adding that the lad is not homeschooling contrary to popular opinion.
"Trio is yet to sit for KCSE, he will be joining Form Four this year. He is also not homeschooling as said, he attends his school normally. There was that consideration but we saw we should just let him finish his studies," she said.
Related Topics