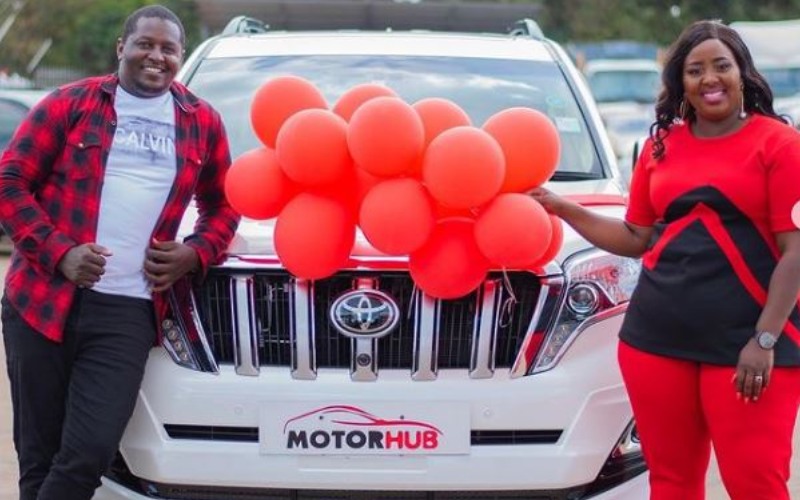 Celebrity couple comedian Terence creative and YouTuber Milly Chebby have gifted themselves a brand new Land Cruiser Prado TX in celebration of their 10th marriage anniversary.
Showing off their gift on their respective social media pages, the elated duo encouraged their fans to hold on to their dreams and ambitions as they will make sense one day, not forgetting to thank God for the purchase.
"Listen no one should ever tell you you can't because you know what? Yes you can. Let no one call you names and it gets into your head. Keep grinding, keep pushing someday it will make sense. God si mchoyo anajibu maombi. Glory to God for this new gift that he has blessed us with," wrote Milly.
The acquisition of the car, however, felt more personal to Terence who revealed that he had previously asked God to bless him with the same car back in 2018 through a Facebook post.
"God answers. Believe it and you will achieve it. In 2018 December I believed in God and said, that I will one day drive this car. 4 years later God has answered in a mighty and better way. Never stop dreaming, believing, working hard, being consistent and patient. One day it shall pay. Asante saana," he wrote.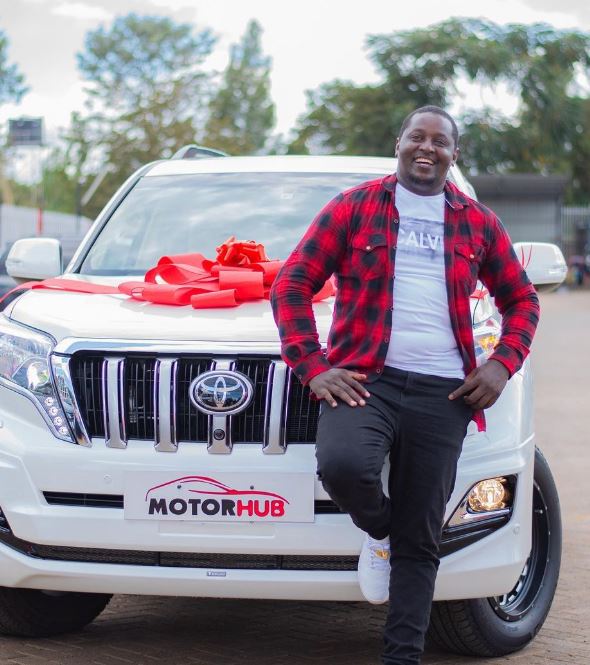 Happy Anniversary!
Marking one decade in marriage in a previous post, Milly penned a hearty message to her husband thanking him for his unmatched love and support.
"In the last ten years we have challenged, tested, pushed, pulled, fought, raged and cried together. And what it has taught me is that being in marriage isn't that perfect, it requires a lot of effort navigated by CHOICE. It is a choice we make every day and with the choices we make every day becomes 1 year, 5 years and now 10 years, and cheers to a lifetime @terencecreative
"Amidst the challenges, we have also inspired, loved, laughed, encouraged, supported, created and grown together. We have loved. We have patiently waited as we discovered who we are as individuals and as a team and we appreciate the stage we are at," she wrote.
Although the couple's union has in the past encountered setbacks, Milly stated that they made the choice to look past everything and grow together.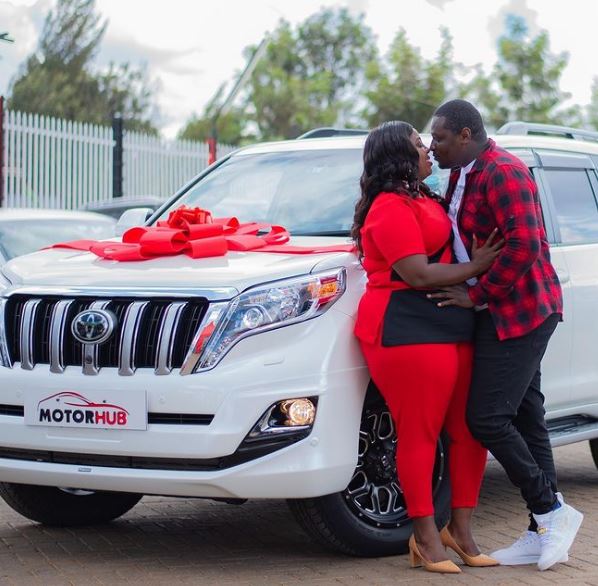 "We made a choice to constantly forgive, a choice to trust each other. A choice to letting go when need be … I'm glad we made the right choices. It's incredible to think how far we've come, but what really strikes me is how much further I want to go with you @terencecreative Here's to the next 10 years May God always be that pillar even as we purpose to go a lifetime together. Happy 10th Anniversary my love @terencecreative."
Related Topics