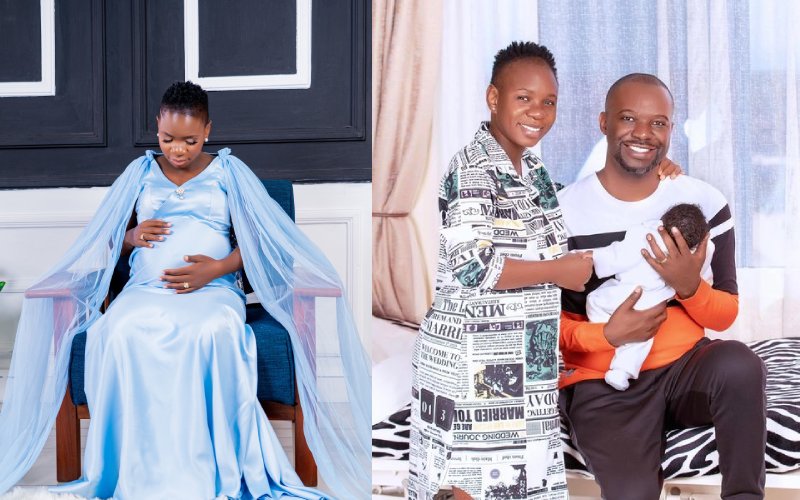 After a 10-year wait, gospel artiste Evelyn Wanjiru and husband, Agundabweni Akweyu, finally have their precious bundle of joy.
Baby Mshindi Akweyu Agundabweni, the newest and one of the most anticipated little ones in the music industry, arrived on April 6, a day before the couple's 10th wedding anniversary.
"You can't believe the kind of happiness when you see your child for the first time. It's like you are out of your mind," says Agundabweni.
They never imagined it would take so long to get a baby.
"I just knew when people get married, they go for the honeymoon and they come back pregnant!" Agundabweni says with a laugh.
Their nuclear families were supportive
"I think it is because they understood that it was only God who could make it possible. My dad never asked me about a baby for all those years, not a single day, but he would pray," says Agundabweni.
The baby's name came actually from his father.
"Before my dad passed on, we were talking and I asked him, 'If we happen to get a child, what would you want me to name the child?' And he was straight to the point: If it's a boy, call him Mshindi. I told him, 'Eh that name sounds cliché' because I wanted these names like Jayden! Those modern names," he says, laughing.
"Then when we experienced the challenges of the first trimester where the doctor was telling us the baby is coming and I started declaring and telling the child that he was not coming out before full term. I remembered my dad telling me about Mshindi. You know Mshindi is a winner. A victor. You have fought for you to be where you are. So I gave the child that name and we started calling him that from that time. And you see, it manifested."
"I am so joyful, excited and thankful that God remembered us on the tenth year in marriage," says Evelyn.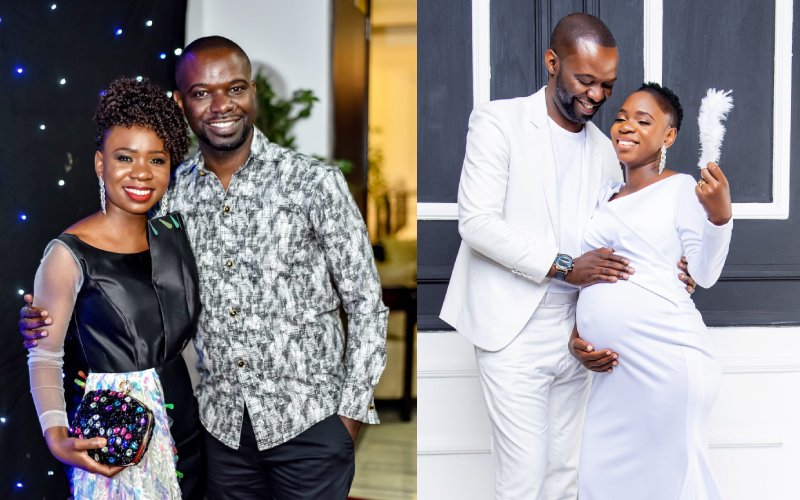 The journey
While dating, they had planned for three children, but six months passed, then one year, then two, then three years.
"In the third year, we were encouraging ourselves that it was just three years," says Evelyn. "Then it became four years, and we started wondering if anything was amiss."
When they eventually saw doctors, Evelyn was prescribed medication to balance her hormones, but nothing happened. That was in 2018. They eventually discovered she had Polycystic Ovarian Syndrome (PCOS), which made it difficult for her to conceive.
She has been on different treatments and supplements, and in-vitro fertilisation was going to be their next and last option, but they did not get to that point.
The couple only recently announced their pregnancy on social media, something that was greeted with a lot of excitement from fans.
Related Topics