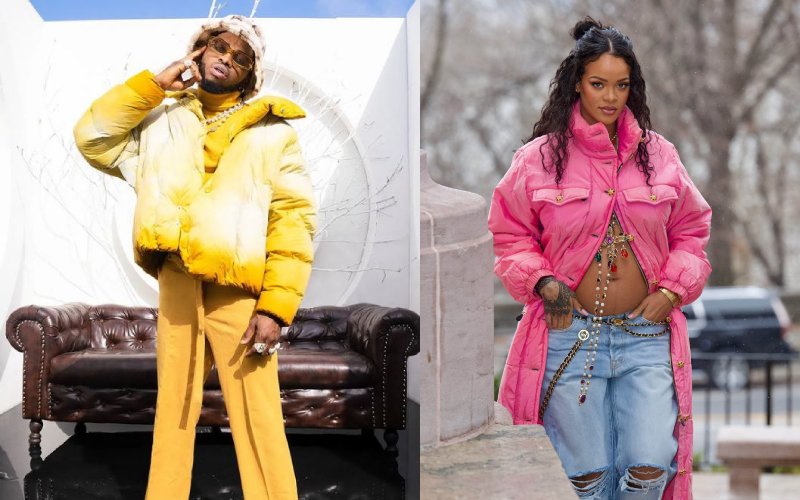 Bongo star Diamond Platnumz is pursuing a collabo with Rihanna. The singer, who is currently in UK to promote his EP First of All (FOA), said he has already reached out to Rihanna's camp and she may feature in his next album.
"Ningependa kufanya kazi na Rihanna nahisi itakuwa ni ngoma kali sana, kama sio kwenye album hii basi album yangu inayofuata, tumeshaongea na Rihanna na timu yake na kila kitu kipo sawa, kwa mambo yanayoendelea kwa Rihanna sasa, inaweza ikafanya akawepo kwenye album hii au ijayo
"I will have to go with Rihanna, for some reason I feel like we could have a masterpiece and hopefully if it's not in this album then my next album. All the plans are underway but with everything going on right now probably in the next album)," Diamond Platnumz shared.
According to Capital Xtra, to get a collabo with Rihanna, one has to part with upwards of $1,000,000 (Sh116,000,000).
In an interview with BBC, Diamond said the EP was a teaser and there is more to come.
Marriage
Asked about his plans to get a wife, Diamond said he aspires to get married, hinting that he had made progress towards the same.
When pressed to reveal the name of his fiancé, Diamond said soon the world will get to know her identity.
"Inawezekana akawa miongoni mwa watu ambao mshawai kuona ama pengine hamjamwona lakini kama mwanaume natamani nioe.
"Natamani nitulie na mtu atafika. Ubaya ya Watanzania ni wanataka kupangia mtu muda wake…pengine kimaisha bado sijajikimu," he said.
Asked whether his mother was putting pressure on him to get married, Diamond said that is not true as he is old enough to make his own choices.
Related Topics