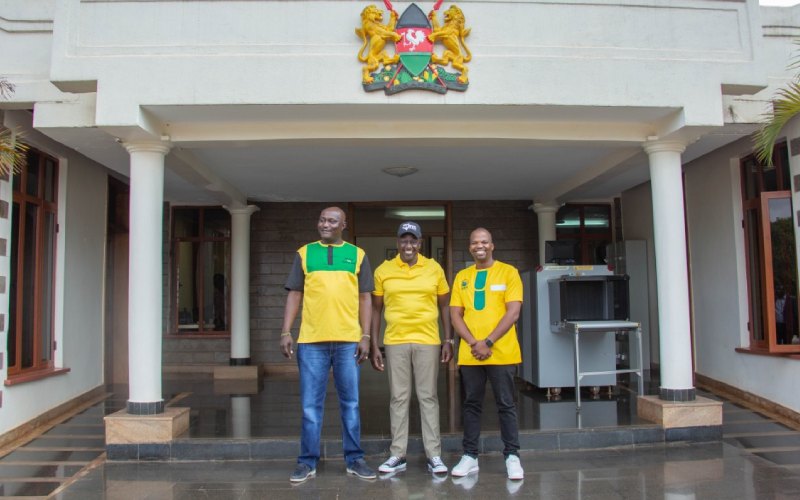 Comedian and content creator Jasper Muthomi has dropped his South Imenti MP bid in favour of Mwiti Kathaara.
In a tweet, Deputy President William Ruto said Jessy will now be part of his presidential campaign team going forward.
"MC Jessy (Jasper Muthomi) will join the presidential campaign team after postponing his parliamentary bid in favor of Mwiti Kathaara for the South Imenti Seat," tweeted the DP.
Online, his fans were far from pleased with the move, some arguing that he was shortchanged while others urged him to vie as an independent candidate.
iamqeoffrey.ke: Yani Ii muda yote unapangwa
man_erick_001: Bro ushakubali kupangwa kweli hi ngoma ya hatupangwingwi ibaniwe
nyachaecornelius: We told you from day you go as an independent
rodgers_k1: Umepangwa we mzee
rey.patr: Run as Independent hii kiti ni yako mkuu.
thomas_orangi: sema kupangwa…rudi Churchill bro with your comics
Jessy officially joined the United Democratic Alliance (UDA) in January this year as he sought the South Imenti parliamentary seat.
At the time, the comedian stated that he arrived at the decision after holding various consultative meetings with the people of South Imenti and he described UDA as the 'winning team'.
He further revealed that he got a call from DP Ruto and he was more than convinced that he had made the right decision.
"It's now clear where the vision is heading. After many days of consultative meetings with my South Imenti people, I have officially been invited to join UDA. The groundwork that has been done has finally landed on the side of the winning team.
"When I got the call from the chief Hustler Inviting me, I had to heed my People's call and his call to join the winning Team…and may the work of redefining South Imenti now begin," he wrote on social media.
Related Topics