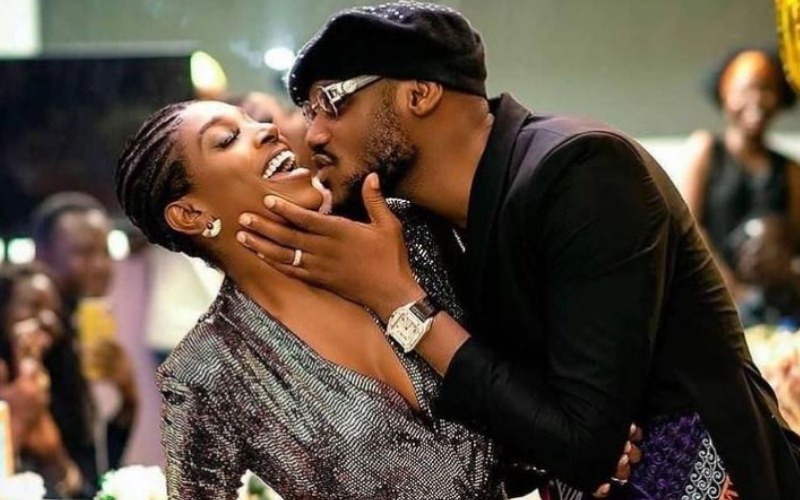 Nigerian music icon Innocent Idibia has come out to celebrate and defend his wife actress Annie Idibia who has been on the receiving end of critics following her role in the viral Netflix reality show Young, Famous and African.
Taking to Instagram stories, 2Baba stated that his wife is a true 'African Queen' who can never be taken down by any film tricks. In his caption, Innocent also reassured Annie of his love saying she is a true definition of a ride or die.
"No matter what, you cannot take away the fact that this beautiful queen is a ride or die. A true African queen, no film trick with this woman. Realest," he wrote.
Proving his point, 2Baba later shared a video of himself and Annie having a good time while taking a stroll in their neighborhood at night.
"I finally agreed to take a stroll in the neighborhood," he captioned the video.
Annie became a trending topic after she disclosed her frustrations when 2Face cheated on her severally. In one of the episodes, Annie shared that 2Face's actions deeply hurt her.
"When you meet someone, then you know them first and then you wake up to different people are having babies for him and then he has five different kids with other women, my first child is his fifth and I met him before everybody," she said.
Also read: Annie Idibia faults Young, Famous and African producers for editing out key parts
However, days after the show aired the first season, Annie came out to claim that a lot had been edited out to just focus on her marriage. According to her, her four-month stay in South Africa was not just about her marriage. She announced that she went there to work, insinuating that everything else was secondary to her.
"So many great scenes were taken out of the show… like soooooo many! At the end of the day Hmm. I didn't go to SA for four months to plan a wedding I went there for work! I was working my b*t off every single day in Johannesburg. Was hosting a lot of gigs there too. Did a lot of shoot covers, radio/TV interviews. Most importantly to also start my household essentials cleaning company there in Johannesburg. Which will be launching here in Nigeria soon too," she wrote.
Claiming that she has had to work 10 times harder to gain recognition on merit, Annie went on to point the fingers at the producers of the show, claiming they edited out key parts.
"So, when I said in my introduction that I have to do the work 10 times harder and more to be acknowledged and given credit because I am married to this man who has been very big, internationally known and successful for over two decades, this is what I was talking about," she added.
Related Topics