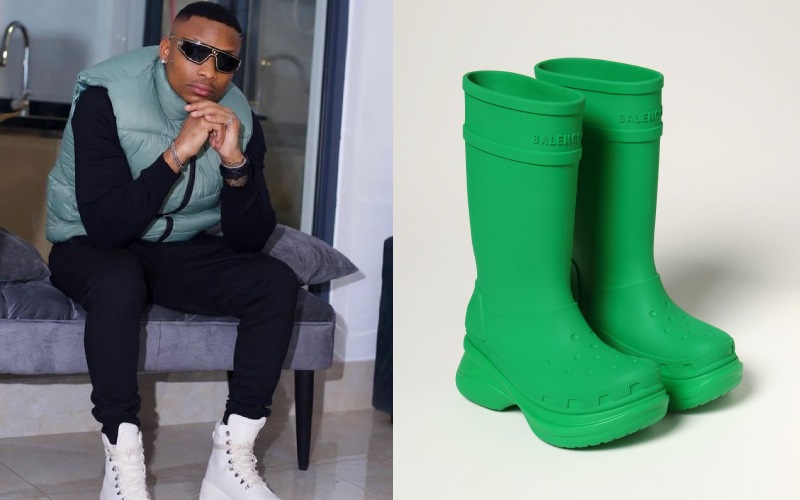 The acronym YOLO – you only live once has often been used by people to justify enjoying life and making the most out of it because why not!
Kenyan singer Otile Brown did just that by getting himself a new pair of Balenciaga Croc Boots worth approximately Sh80,000.
The Run Up singer took to social media to unpack the latest addition to his shoe collection as he celebrated his birthday.
Now, you've probably seen teens rock their Crocs and socks in the estate, never mind the dust (in the not-so-leafy estates) but whoever thought Crocs were just a fad was mistaken.
A few months ago, luxury fashion house Balenciaga embraced the rubber shoe and went ahead to turn it into a boot.
Featuring a round toe, a 20mm arch and a Balenciaga logo debossed at the front, the rubber shoe stands out and Otile's particular choice of colour, green, will definitely turn heads (if at all he intends to rock them soon).
The Croc boots were made popular in February this year when American rapper Kanye West wore them while going about his business in the streets of Los Angeles.
Other celebrities who have donned the silhouette include Jordyn Woods and Justin Bieber.
With the functionality of a rain boot or gumboots for the common man, perhaps Otile is prepping for the long rains forecasted by the Kenya Meteorological Department.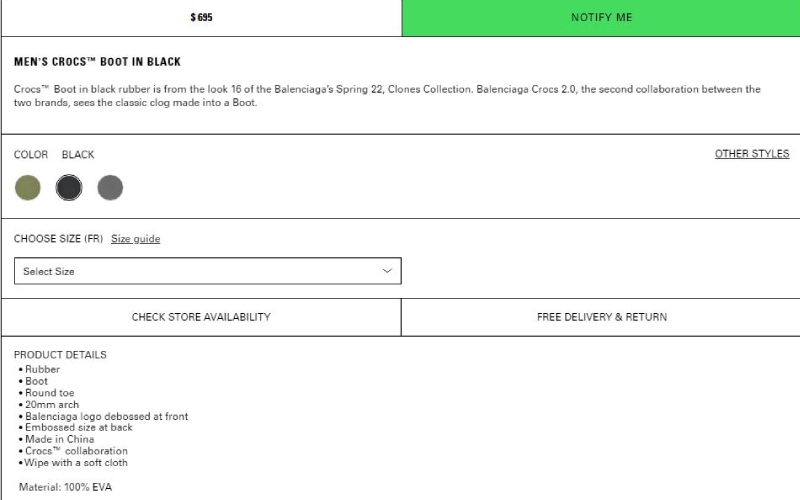 This is what his fans had to say:
ramaamoo9: Budah siungekuja kongowe bana tuna view kumbe ni gunboots
sir_zeller: si hizo ni gamboots tu za kawaida
fortunes_wears: Yaani Kanye anafanya watu wavae gumboots
iampetermwai: Kwani kumeanza kunyesha?
teslamonchez254: Waaah superstar avae gumboots za Ye
collins.festo: Sasa gumboots tuu
Related Topics