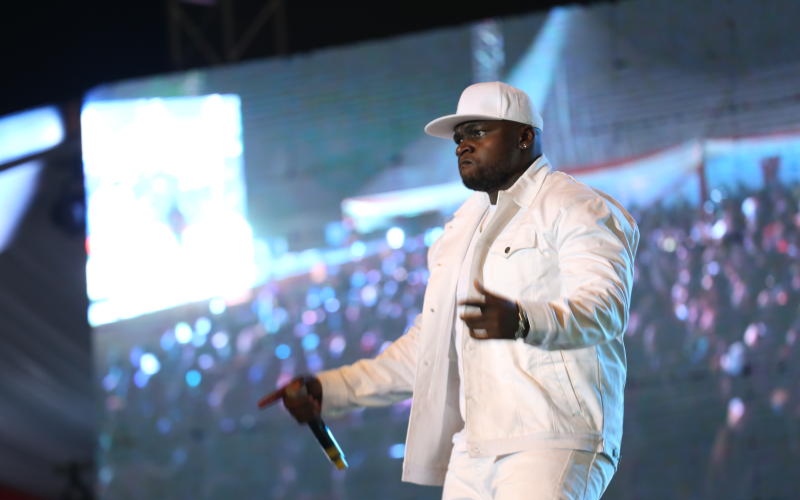 It has been four years since the mythical and herculean rapper Khaligraph Jones released his official studio debut album, Testimony 1990.
The musician is a father of two, a multiple award winner, a record label owner and entrepreneur, and is basking in the glory of his latest full-length project, Invisible Currency.
Omollo wa Kutoka Bondo has come a long way from being a battle rapper and club bouncer to being labelled the best rapper in Africa.
Interestingly, Khaligraph scored a D+ in KCSE but this did not deter him from pursuing his dreams.
"When I started out, I remember my first show was Buddha Blaze, giving me Sh15,000 only as a Form Three student," says the artiste.
His reign atop the summit is not ending anytime soon, with his latest body of work showing glimpses of maturity, wealth, success, hunger, relentlessness and talent.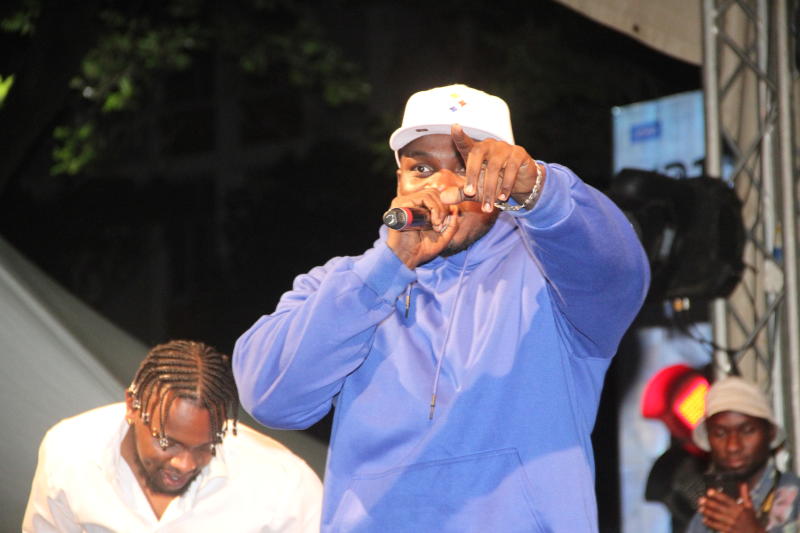 Outside of music, Omollo has been an activist for Kenyan music, and has become a voice for artistes in diplomatic relationships between the artistes community and the political elite.
He has pro-actively lent his voice to upcoming artistes in uplifting collaborations.
Phenom's producer, Vince on the beat, is on the ground during the rappers' exclusive listening party and calls the man the "hardest worker" he has ever seen, and a selfless man.
Khaligraph took a chance on the novice producer with no mainstream experience, and today they have produced many hit songs, including Champez.
"It has been a process since we started working on this album. We have recorded over 150 songs and narrowed them down to the 17 you hear today. That is the level of perfectionism this man is operating at," says Vince.
The build-up to the album
On November 4, 2021, Khaligraph shared the official artwork to what would be his sophomore album, featuring the tracklist and a star-studded 17-track line-up.
It was as if he had assembled the African Avengers and they were ready to save the world with a slew of hits.
On September 8 last year, his debut Testimony 1990 clocked one million streams on Boomplay alone – a milestone we would later come to realise was too low compared to what he was gearing up for.
In 2020, he re-released his first-ever mixtape after a poignant interview with Richard A-Star on his in-depth talk show Cleaning The Airwaves (CTA) on YouTube went viral, with Khaligraph breaking down little known stories during his sit-down with the journalist.
This made listeners look for his earlier works, and Khaligraph paid attention to the fans' demands and uploaded them shortly after the interview.
Sifu Bwana
Khaligraph says he battled with depression at some point and this is why he has a deep affinity for gospel music, which was his saving grace in his dark days.
"Sometimes in life, you feel it is great to thank God for the far he has brought you. Even when I was doing Sifu Bwana, I was doing it from my heart and not because I was chasing clout," says the rapper.
As expected, KOT has given their critique of the record: "How yall move from "sisi ni walevi tunapenda kamnyweso" on Saturday night to "hakuna Mungu kama wewe" on Sunday still amazes me. Me nilishindwa show me your ways" read @Jabali_Kina's tweet.
Khaligraph says that gospel records All I Need and Maombi ya Mama, are motivational pieces and hopeful anthems he uses to remind the world that beyond the dark times of the dawn, there will always be light.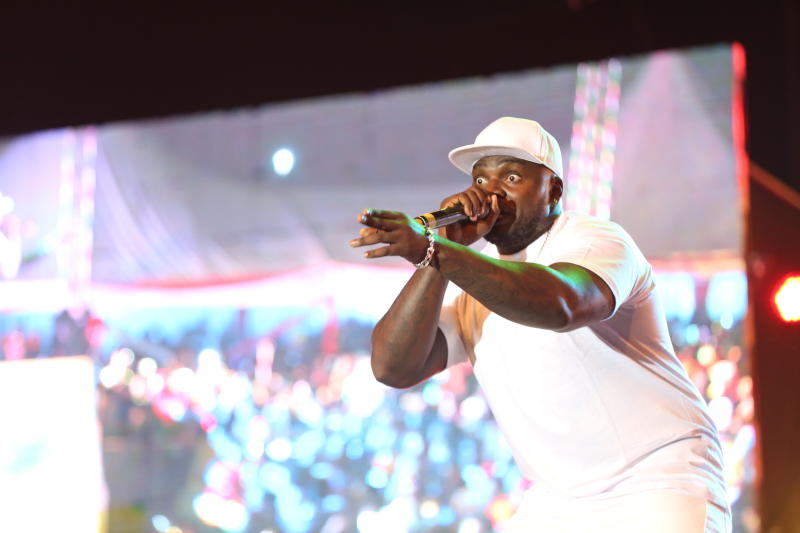 Related Topics