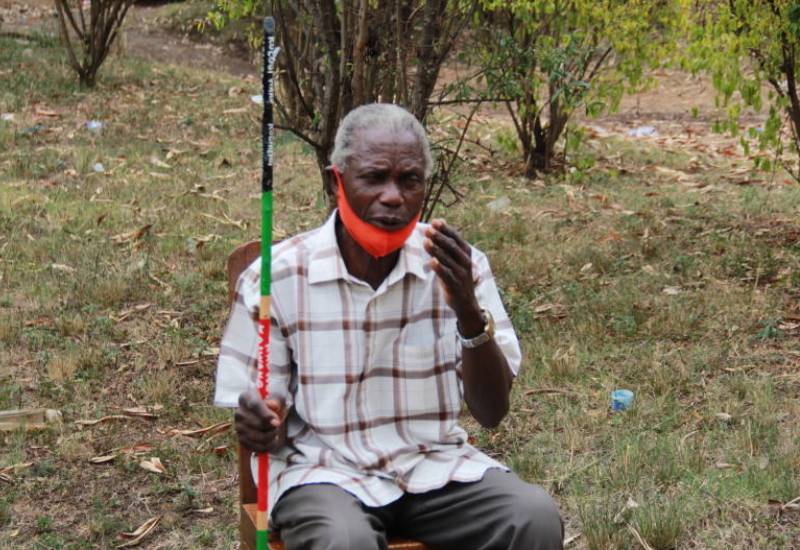 Widow inheritance is still valued among the Luo community.
Even though questions are arising on significance of the traditional practice, it is perceived as an important cultural practice.
Members of the Luo Council of Elders argue that the practice was devised to enhance well-being of women when their husbands die.
We spoke to members of the council who argued that widow inheritance is a healthy practice if undertaken appropriately.
The Chairman of the Luo Council of Elders in Karachuonyo Constituency Magayi Jonyo said the practices is majorly meant for enhancing continuity of a family when a husband dies.
Jonyo argued that it is advisable for a woman to be inherited if her husband dies before she attains menopause.
"One of the reasons for widow inheritance is to enhance continuity of the family of a man who has died by giving his brother or cousin an opportunity to give birth to children on his behalf," said Jonyo.
Another reason is to provide care for family of a departed man. In this case, the man who inherits a widow should play responsibilities of the late husband.
The responsibilities include provision of conjugal rights prior to planting a planting season locally referred to as golo kodhi.
Others include assisting in farming and upbringing of the widow's children by buying them clothes and paying their school fees.
The chairman of the Luo Council of Elders in Homa Bay County Joseph Gor argued that widow inheritance was meant for providing solace to both the widow and orphans.
"A widow become lonely after death a husband and the same applies to children. Widow inheritance provides comfort by enabling a widow to have someone who can perform responsibilities of her husband. Children also have a person they can call a father," Gor said.
Widow inheritance has regulations governing it.
Such regulations dictate that a widow should be inherited by man from her husband's clan. This man should have good conduct in the society.
"A man from other clans also known as Ja Kowiny is not wanted in any deal of widow inheritance. The reason to prevent birth of children with bad manners in a family," Jonyo said.
Even though a cousin or brother is allowed to inherit a widow, they are also restricted.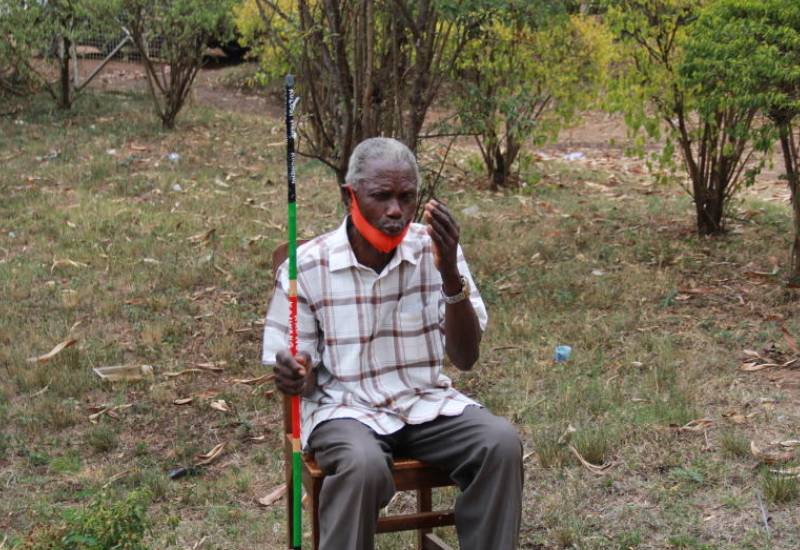 Jarongo Okumu, a 97-year-old resident of Ndhiwa Constituency argues that only an elderly brother or cousin is allowed to inherit a widow of his younger brother or cousin.
"A man cannot inherit a widow of his elder brother or cousin. This is wrong and can lead to abomination in the widow's family," Okumu said.
A man who has not built is homestead is prohibited from inheriting a widow of a man who has built his homestead.
"Widow inheritance is practised by people who are equal in the society. You can inherit a widow of a man who has built his homestead only if you have built yours too," said Okumu added.
Elders are consulted whenever a man wants to inherit a widow officially.
A man and a widow are expected to take precautionary measure first to prevent transmission of sexually transmitted infections.
The senior citizens however, warn against taking widow inheritance for granted.
The elders want the current generation to differentiate between widow inheritance and prostitution.
Jonyo said visiting a widow's house by a man at night and leaving in the morning or at dawn is not widow inheritance.
"A man who has inherited a widow should live in her house officially. Those who go at night and live at dawn are prostitutes and should not be confused with those who inherit," said Jonyo.
He also warned some widows against pretending that they do not need men to inherit them.
"There are some widows who say they have accepted Jesus as their savior hence they don't need to be inherited. But sometime after deaths of their husbands, you see them pregnant but Jesus does not make women pregnant. Let them be straight forward with life and stop misusing the name of Jesus," said Jonyo.
Related Topics