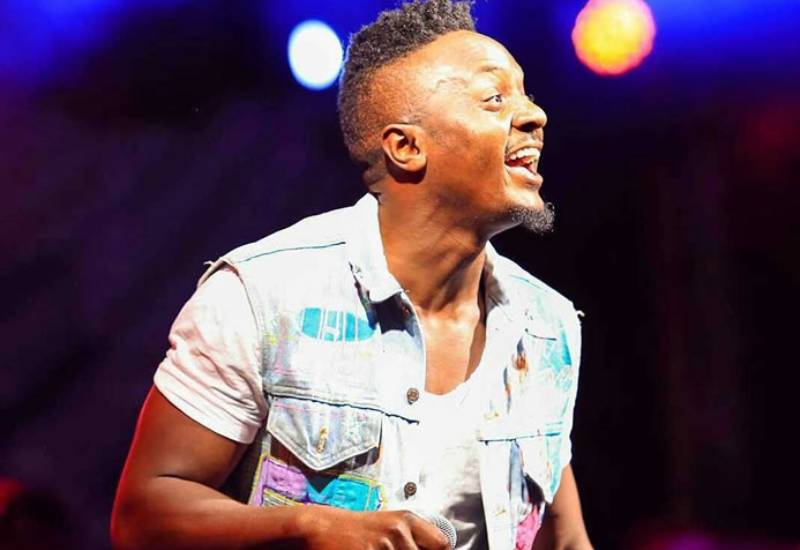 Devin Mudigi, popularly known as Savara, has opened up about love, music and trying moments he has had to put up with since his Sauti Sol group embarked on projects late last year.
Now, the artiste who released his debut single Balance last December, says his mother and girlfriend have been his pillars of strength.
Having dated for a year before unveiling her to the public a year ago, Savara says his heartthrob Yvonne Endo has been holding him through his journey in music and life.
'Alone together'
Savara has released a new album, Savage Level, a 14-track issue. This is Savara's first major project since the band members embarked on their solo works after declaring they are being 'Alone Together' late last year.
The album comes out just after the debut of the singer's single Killem, a song whose theme lies on working hard; stop whining, keep grinding.
The new album Savara introduces the vocalist, guitarist and producer, with the songs bringing to light the personal experiences he has undergone as a solo act.
There has been mounting pressure on each of the band members since the four embarked on self-exploration, with the public gauging each one's worth away from their previous combined projects.
While Balance remains one of the successful projects any of the group members has released since starting on solo projects, observers argue that Savara and Bien-Aime, the king of bald men, enjoy the most following, followed by Austin Chimano and Polycarp 'Fancy Fingers' Otieno.
Aside from the hype and dance vibe from the band's music, Savara describes his as a compilation of his story, driving inspiration from his family and life settings. He expresses the savagery through the dog on his album cover where he is holding a dog by the leash; a survivor breed.
"The album is a river with a lot of tributaries and the tributaries are the music. It's just my story and it tells where I have come from. The different songs describe who I am. They also show how I behave in real life," the singer said.
Some of the songs are dedicated to his loved ones; including his mother and girlfriend Yvonne Endo. The musician describes Yvonne as a strong pillar in his life who has been with him and holding him through his journey.
Savara has always spoken highly of Yvonne, describing her as his rock and best friend. All this has been captured in his song In my Heart. Another song, Anxiety, dwells on mental health among the youth.
"There's a price to pay, these lessons you learn with age. We lose, we win some on the way. Thank God if you see another day... nipeleke pole pole, the anxiety is killing me... and I'm gonna need you to hold me, please don't control me, the anxiety is killing... Take over me good energy..." the lyrics go.
Self awareness
Savara said he took time to release his project, unlike the rest of the team members who have all released their projects as he needed to dig deeper into who he is, and had to be sincere to himself while at it.
"I took long and that's why I came up with this number of songs because I had to dig deep. I had to be real with myself and you know with music sometimes you just do things that are not sincere.
"I had to dig deep and I'm learning more about myself. I have even started learning about who I am so I'm very thankful," said an upbeat Savara.
Related Topics