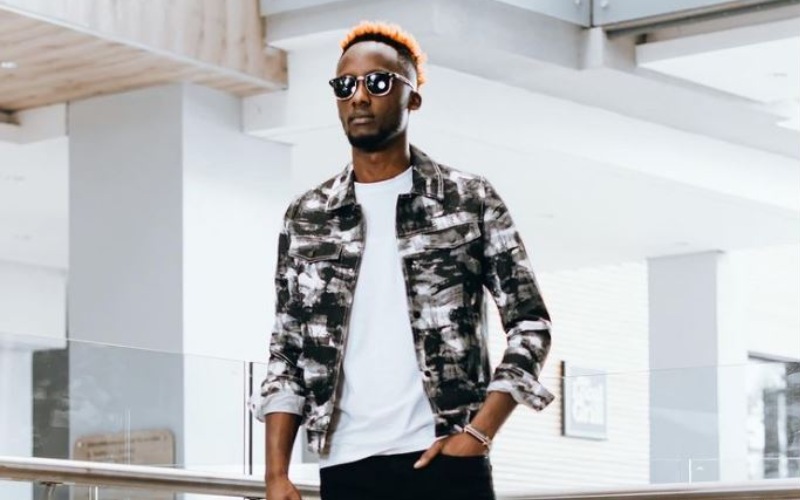 Blogger Aurther Mandela aka Xtian Dela on Wednesday stated that he is troubled by a number of issues that have left him deflated.
Through a series of tweets, Dela lamented the woes he has suffered at the hands of a popular payment service provider, adding that he is not fine mentally.
"I never thought I would publicly say this…..I am not fine mentally….I am depressed!!…yes!! I said it!!… the only thing keeping me alive is my almost 4 month-old baby. This sounds funny…yeah?!…come on…laugh at me…" he tweeted.
This comes barely a month after his Instagram account was flagged for breach of community guidelines.
The account, which had over 1million followers, was a hit among netizens who often flocked the page on a segment called Toboa that would highlight some controversial happenings in society.
It also gained popularity in 2020 when Dela ran an online show called 'Club Covid.'
Dela's political dream
After making a name for himself online, Dela expressed interest in vying for the Westlands parliamentary seat in the upcoming general election but he quickly dropped his plans saying he was broke and Kenyans are not ready for change.
"Number one is I'm broke. I discovered in this country you need money to vie, you need money to make change, you need money for people to vote for you, you need money for anything to move and to work and I'm young. So I don't have money I won't lie to myself or say I will waste my life savings all these 15 years I have worked so hard I just go pour out…. I can't do that," he said.
Xtian explained that most Kenyans are not ready for change hence his second reason to quit politics. According to the social media influencer, what most young people do is hate rather than talk about the issues that actually affect them.
"Second reason I'm dropping out is because Kenyans are not ready for change. Kenyans are not fed up…You are not. If you guys were ready for change I think young people would stop hating and talk about issues that actually affect them," said Xtian.
The former media personality added that since he made his political dreams known, he has been subjected to undeserved cyberbullying, something he admits has affected his online presence critically.
Related Topics