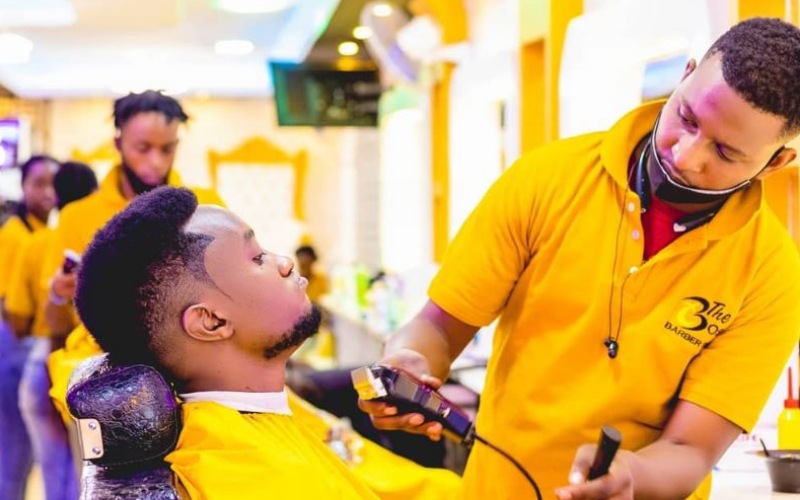 From weaves and wigs, hair trims, styling and shampooing, women spend millions on hair. They will go to any lengths to look the part, with hundreds of beauty products in play.
According to a survey by lookfantastic.com, on average, the investment that goes into a woman's hairdo is roughly $80 (Sh9,000) and 11 hours per month.
According to the report, the average woman will use $55,000 (Sh6.2 million) in her lifetime on hair products and treatments. Strange as it might sound, in an industry whose big-spending had been dedicated to women, men have now become big spenders on hair in wellness salons and beauty parlours.
Colourists in salons and barbershops now have their hands full with most well-to-do urban men dying their hair, a grooming trend that has become popular in the wellness industry.
Moving from the traditional notion of man's masculinity that was associated with kinyozi's, men-only barbershops are accommodating the growing demand and providing a wider list of services that include facials, manicures, pedicures, botox and man-scaping.
Chris Mwangi, an accountant at a Nairobi city firm is one of the many who have adopted hair colouring as well as massage therapy and facial treatment, something he does twice a month.
"After all the hard work, I believe a man should give himself a treat that will help in refreshing, rejuvenating and rebalancing himself, and that is why I dedicate some of my team to this wellness," says Mwangi.
"In total, a single full-body treat costs me Sh15,000. I get my haircut, moisturising and colouring, all at Sh5,000; my facial and full body massage take up the rest. On average, this takes five hours in any given session of the two times I visit the salon each month."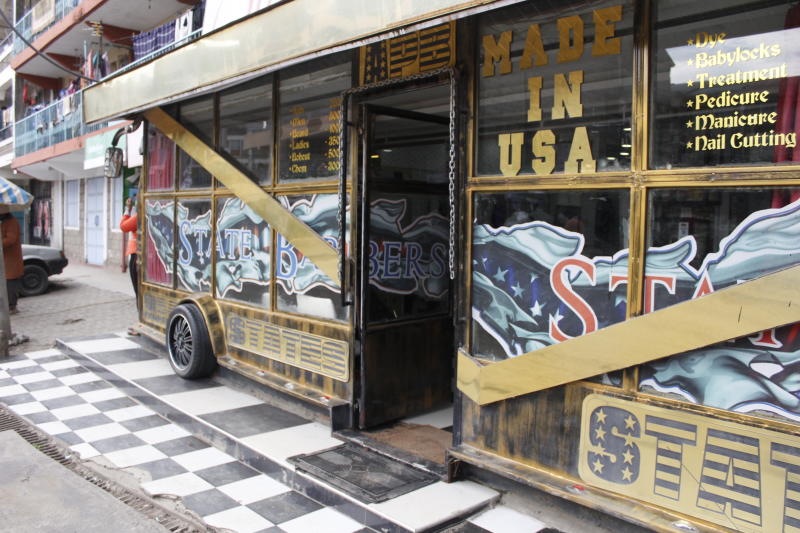 High-end beauty parlours in Nairobi now have dedicated wings in their establishments set aside for men grooming, commonly referred to as man-caves.
Posh Palace Hair Studio and Spa in Kilimani, a popular high-end establishment recently rented an entire floor for its 'man-cave' to give their male clients more freedom and privacy.
The space, whose interior decor is fashioned to impress the modern urban man, has ultra-modern equipment that ensures luxury and comfort.
"Men have really gone big on barber issues and that is why we had to separate the men's barbershop from the women salon. Most men prefer privacy, and that is why we now have an entire floor dedicated to men," Susan Kaittany, the brains behind the establishment, told The Standard.
"Kind of, well, you cannot stop women gossiping in salons. This is something that does not go well with men. Women will turn and look… They will be like 'there is a guy we know who is getting his nails done. And that guy has all his chest out as the female hairdresser works on the massage' you know… this is why we need man-caves to ensure comfort and also, to some extent privacy," says Susan.
African Royalty Salon along Kimathi Street in Nairobi, a spot popular with celebrities from across Africa, also expanded its services late last year by creating a section specially made for male clients. African Royalty Salon has been at the forefront pushing for colouring and patterning styles of hairdressing.
"Times are gone when people used to associate hair colouring with old age. This is a new trend, that is not only popular in Nairobi but across many cities in the world. Most of our clients have warmed to this. Men have also gone big on facials and massages. Again, facial treatment is no longer a reserve for women or the old lot. It is like everyone in this city has decided to look good and the booming business we are getting is proof to this," says Eric One Wash, the celebrity hairdresser running African Royalty Salon alongside two other directors.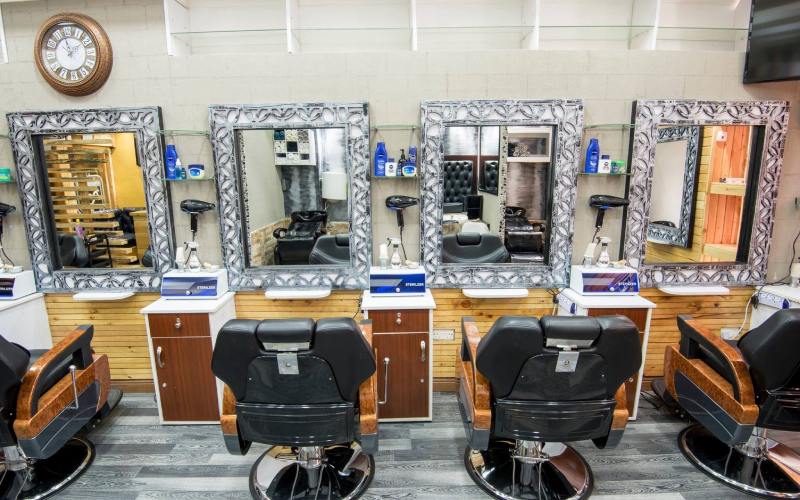 And not to ignore the fact, this has also boosted the metrosexual culture, with the global male grooming industry is now worth an estimated $50 billion (Sh5.6 trillion).
According to Euromonitor, since 2010, men's beauty has even been outpacing the gargantuan women's industry, with some high-end retailers reporting up to 300 per cent growth in men's beauty and grooming sales, according to Ella News.
Related Topics