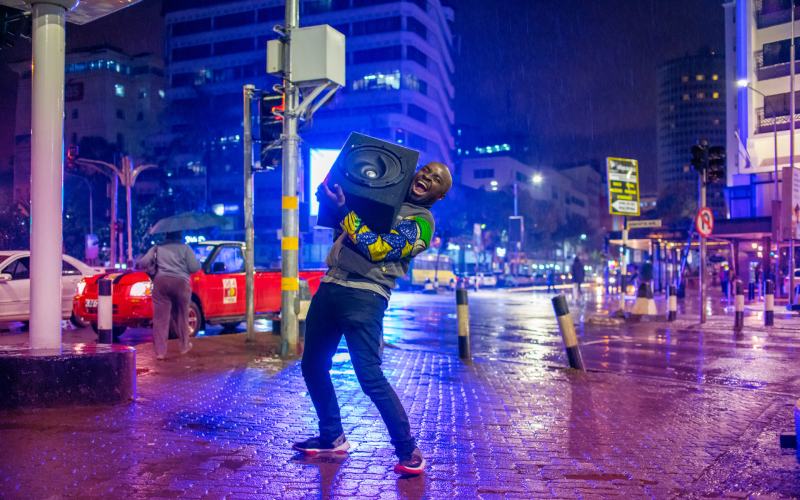 On Wednesday, January 19, Capital FM disc jockey, Lithium, died by suicide, leaving his colleagues, friends and family distraught.
The entertainer, whose real name is Alexander Murimi Nderi, is reported to have taken a poisonous substance at the radio station's Lonrho House offices in Nairobi.
He was taken to Nairobi Hospital, where he was pronounced dead while receiving treatment.
Lithium, 34, was introverted, and rarely shared with friends or family the details of his highs and lows.
The Standard understands that in the last two years, Lithium was undergoing psychotherapy for depression.
Psychotherapists have formal training in a variety of techniques that they employ to help people recover from mental illness, resolve personal issues, and create positive changes in their lives.
Lithium's friends, who gave interviews to The Standard, painted a picture of a man who was kind to a fault, but discreet on his personal struggles.
Amayayi Mutuku, one of the DJ's closest friends, recounted Lithium's regular response when he'd be asked how he was doing.
"He'd say: 'I'm not okay', and leave it at that," Mutuku said.
Lithium and Mutuku's friendship dates back to their time at Daystar University, where they pursued undergraduate studies.
The two last spoke on Monday, January 17, after Lithium took to Twitter to express concern at the cost of depression treatment in Kenya.
"I called to inquire what the problem was, and he said he was fine," recounted Mutuku, adding that it was almost impossible to get information out of Lithium concerning his struggles.
"He was diagnosed with depression in 2019. At the time, he was experiencing unending backaches and headaches," she said.
Without going into details, Mutuku suggested that Lithium's depression symptoms worsened after the outbreak of Covid-19.
"Depression makes one feel like he or she is alone. It broke my heart to see him in that space, even though we existed in his life."
Lithium joined Capital FM as an intern in 2013. He'd later be employed by the station.
"Capital was his dream workplace," said Mutuku.
The deejay hosted Jam Show on Fridays at 3pm to 7pm, and later the Club Capital show from 11pm to 2am.
"There have been claims on social media that a toxic work environment pushed Lithium to his death. That's far from the truth. That is a guy who was passionate about his job, and for the eight years that he worked at Capital, he only had good things to say about the station."
Brian Aseli, who hosts Youth Café on KTN, says the pressure that comes with being in the media might lead to job-personal life challenges.
"The media gives you a public brand. Your personal life ceases being private. On the back of personal struggles, you still have to entertain your audiences. That's immense pressure right there," he said, urging people to always be on the lookout for their introverted friends.
Aseli, who also knew Lithium, described him as a "great and talented person, who was always quiet".
"He could use [deejaying] software that no other entertainer knew about," he said.
Lithium was not married, though The Standard understands that he was hopeful of settling down one day.
"Alex was a beloved son, brother, cousin, uncle, and grandson. He will be sorely missed. We humbly request to be allowed private time to grieve our loss," his family said in a statement on Friday, January 21.
Doctors advise that persons exhibiting depression symptoms should be linked with professional therapists immediately the signs are noticed.
Therapy is treatment that addresses specific causes of depression; it is not a "quick fix."
It takes longer to begin to work than antidepressants, but there is evidence that suggests that its effects last longer, Cleveland Clinic says.
Antidepressants may be needed immediately in cases of severe depression, and the combination of therapy and medicine is very effective.
Patients are advised to: try and reveal their sources of stress, restructure their priorities, make time for recreational and pleasurable activities, explain and assert their needs to someone they trust, and try to focus on positive outcomes and find methods to reduce and manage stress.
Related Topics