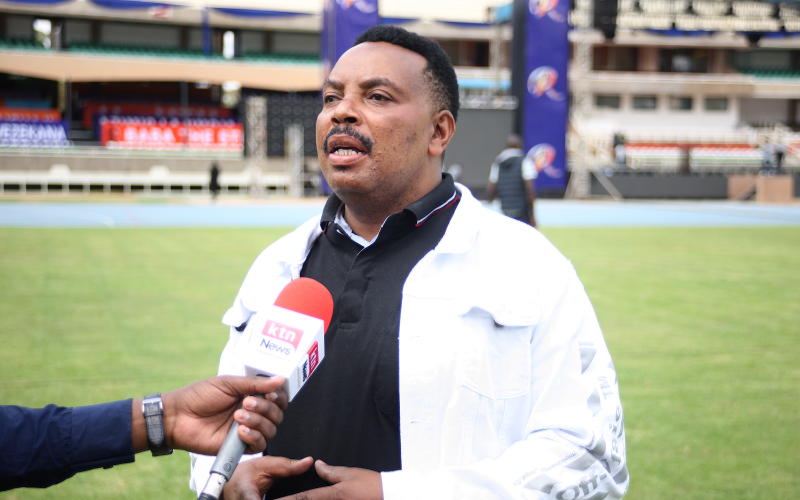 In 2017, he crafted Jubilee's official campaign song 'Tano Tena', a commissioned release that is said to have earned him millions. A die-hard President Uhuru Kenyatta's follower, Ben Githae rallied Kenyans behind Uhuru and William Ruto's re-election.
When the election was annulled by the Supreme Court, Githae was back at it, with 'Wembe ni Ule Ule'. In the song, he urged voters to go back to the polls and vote in the President and his Deputy.
And come the Building Bridges Initiative (BBI) push, Githae shared a snippet of his then-new release on social media, a song dubbed, 'Tuungane na BBI'. He praised the report and told fans it would guarantee peace.
During a recent interview with Pulse, Githae, who often gets trolled for campaigning openly for the President, said he has no apology to make to anyone who thinks otherwise adding that his choices are guided by a clear conscience.
"I saw Kenyans trolling me the other day after I was captured in a picture with the ODM leader Raila Odinga and businessman SK Macharia. Some were saying that I have moved to support Baba, but what they didn't know was the context of our meeting.
"But I am now used to trolls. I have lived with the notion that I can be trolled anytime and even trend for negative reasons so that does not bother me anymore," he said.
"Because I am a staunch supporter of Uhuru, if he says I support Raila, I will do so. If I am your friend, I can't just wake up one morning and betray you for nothing. Even if people call you a witch and expect me to join you and claim you are a witch and as a friend you have never bewitched me, if they say you are a thief and I have never seen you stealing, I won't believe them and so I will make my personal choices depending on what I believe and not what people think," he added.
And now, Githae is leading the team of artistes in the Azimio campaign as a real kingpin.
Related Topics