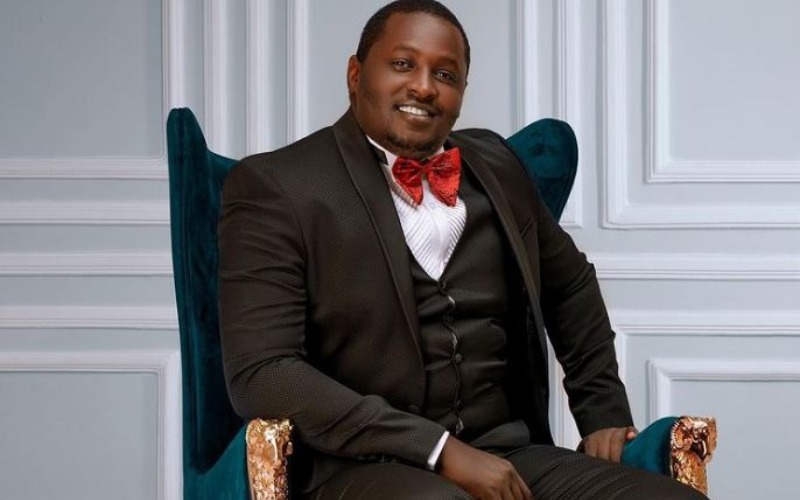 He's funny, no doubt, and creative, as his moniker states. He also has a funny look, especially the way he darts his eyes from side to side.
He's also a well-grounded and unassuming man. He's what I would describe as an easy celebrity, easily approachable and not difficult to engage with at all.
He has come from far, having worked behind the scenes at the popular Churchill Show, creating content that other comedians flew with.
What many might not know is that he almost quit. "I almost gave up at one point, but my audience kept me going," says Terence, born Lawrence Macharia in Mlango Kubwa. "I never thought I will be this big, but I've always hoped for a brighter future."
Today he is big, captivating a whole country with 'Wash Wash' business, a three-part series that featured the beloved Papa Freddy, a character like no other in his vault, a face-bleaching, hair-dyed, bling-wearing, woman-loving, conman with a heavy Congolese accent.
The series introduced newer lexicons like 'ngamwaya' 'biznes legit' 'fine wine' 'fine whisky' and others that are now our everyday speak.
"I do a lot of research and try not to overthink and create content around real life," he says when I ask him how he stays relevant.
He's one of the Covid millionaires, creatives that turned the pandemic into a bountiful opportunity.
"The pandemic changed the way I approached my craft. I had to do more skits because everyone was online. When I realised they were watching, I switched from producing content twice a week to every day, sio mchezo," he says, before bursting out with laughter.
Back to 'Wash Wash', the skit that eventually saw him travel to South Africa at the same time President Uhuru Kenyatta was doing a state visit.
He smiles, leans back on the plastic chair, then dives deep into how the series came to be, and the importance of sponsorships in his line of work.
"I got sponsorship in kind for the first and second episode, but used my own money to pay the cast," explains Lawrence, who has endorsed Kenya Wildlife Service's 'Zuru na KWS', among other brands.
"For the third episode, I got a sponsor that helped me in settling production bills and a small token of appreciation to my cast. I thank my cast for the support they gave me and understanding. It costs a lot of time too."
He opens up about his South African experience and how he bagged the assignment, alongside his wife, Milly Chebby.
"Ni God! A company called KESA (Kenya South Africa Chamber of Business) has been following my work and they chose me to do a state visit in the company of the President," says the father of two.
"It was a dream come true. I am even planning to do something bigger in South Africa with KESA. To get more Kenyan acts to accompany me for a grand show," he adds.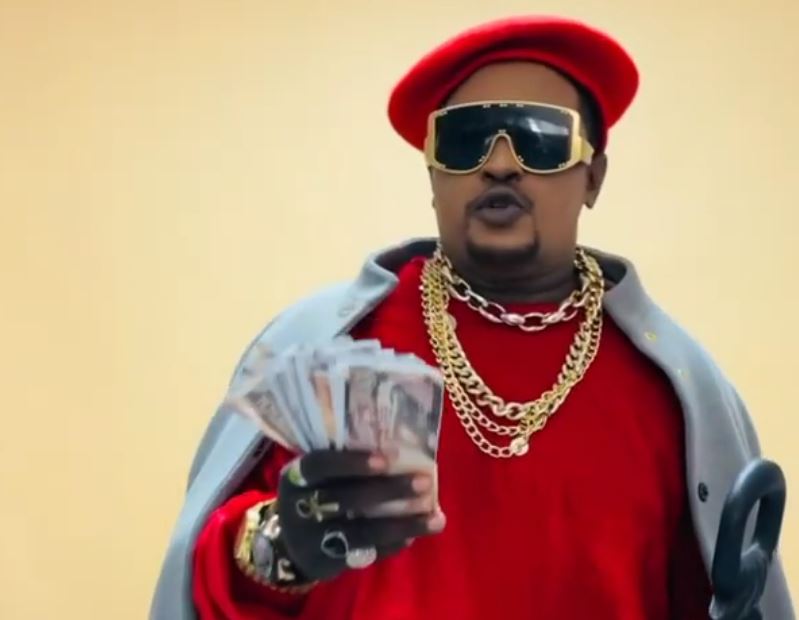 He has more plans for 2022; an international tour, nurture more talents and do three major projects.
We sat on a Tuesday mid-morning, and Terrence is between two shoots, giving Pulse just an hour in between to get the story. He's constantly on phone, talking to potential clients, other comedians and family members.
As he speaks, I recall he's multilingual, dabbling smoothly in both Kamba and Kikuyu.
At one point, he survived as a homeless child, then spent some time in a children's home. This must be where he picked the different languages and characters he smoothly weaves into his act.
I ask him what character he likes most, and he smiles, before tackling the question diplomatically.
"I love them all, including those with less traction. They have uniquely contributed to making brand, Terence Creative."
Talking about love, the content creator is at a good place romantically, after a turbulent time in his marriage that featured accusations and counteraccusations of cheating.
How does he deal with the distractions that come with fame, including overzealous fans of the opposite sex and conmen disguised as friends?
"I work closely with my wife. God has allowed her to be my guardian angel. With her guidance, we are okay," he says, looking dead serious. "I never act snobbish to my fans hata sumbua. I embrace them all."
"My challenge is dealing with those fans asking for financial support. At times you can't tell who is legit and nani anakunyorosha," he explains, adding that he sends out about Sh5,000 each week.
He has been conned several times through this, comically saying "Kanairo nganyorosha mimi."
As we wrap up, he says the country's creative space is in a good place and that we've not even seen an eighth of what Kenyan content creators have to offer.
"There are a million creators out there that have not yet come to the limelight."
How he works through a skit:
"Ideas come at any time, even at midnight. If the scenario fits, I shoot it at that time. If not, I write it down.
"I have a production team of about six people that I share the concept with before the shoot, but the first person I share any idea with is my wife. She is a good critic and understands my brand better."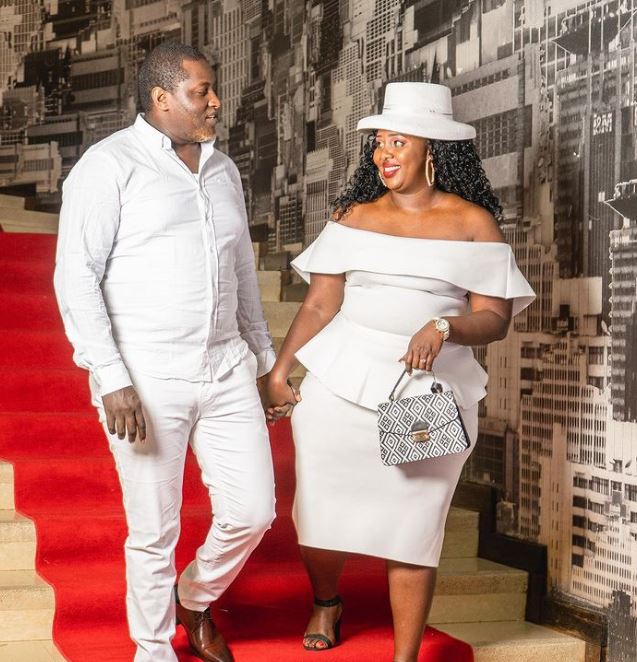 Related Topics