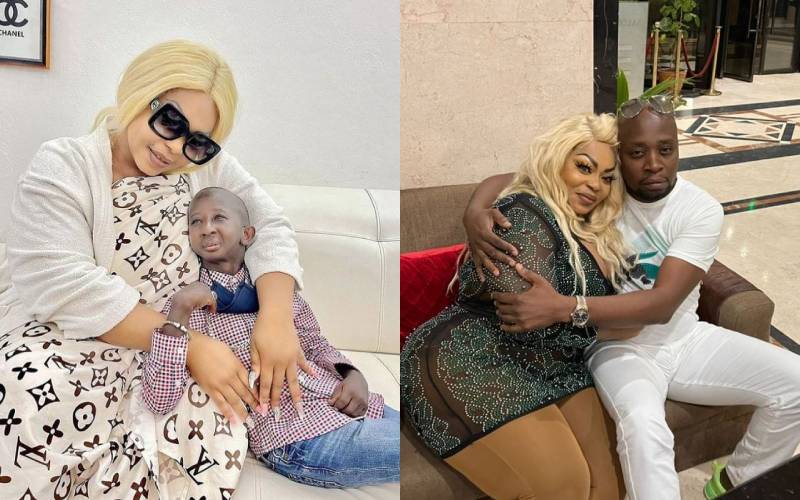 Guinean musician and tycoon Grand P is jealous and doesn't want any man getting close to his fiancée Ivorian singer and plus-size model Eudoxie Yao.
Grand p, real name, Moussa Sandiana Kaba, sent a warning to Congolese musician Roga Roga via Facebook asking him to keep off his lover.
Despite his respect for the singer, Grand P says Roga Roga had crossed a line after photos of him, and Eudoxie holding each other went viral.
"My brother Roga Roga I have enormous respect for you and all the Congolese people... But the track you want to borrow is not favorable for you.
"Do not have fun getting close to my wife otherwise I will react very badly it's a warning thank you," wrote Grand P and posted a picture of himself in the gym, seemingly ready for war.
Roga Roga seems to have gotten Grand P's message; however, he did not bow down to the threats.
Taking to Facebook, the singer posted a picture of him tightly embracing Eudoxie and captioned, "Calm down my brother Grand P it's not what you think," accompanied with smiling and folding hands emojis.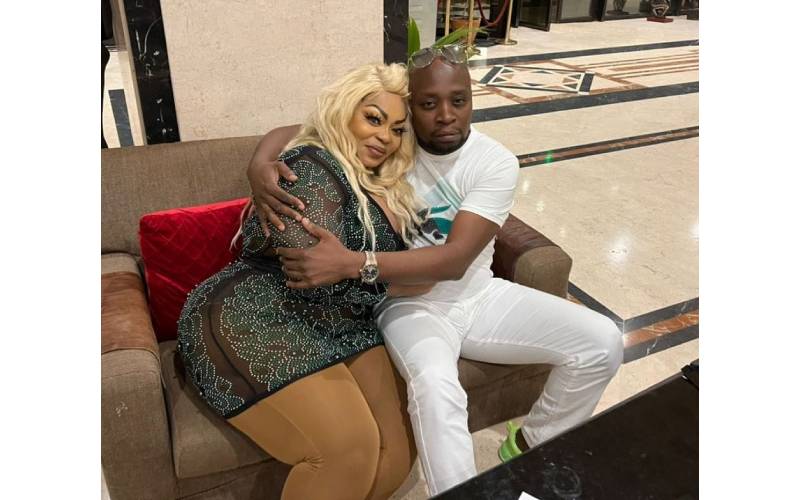 Grand P and Eudoxie's relationship has taken a twist of events after announcing their breakup a couple of months ago. The split even saw Grand P publicly begging Eudoxie to return to him before getting back together.
The couple first went viral after making their relationship public in 2020.
Netizens trolled them due to their size and height difference and accused them of only being together for commercial purposes. However, despite the disapproval, the couple said they were happy together and insisted that size did not matter in their relationship.
The two got engaged in August 2020 and planned to wed in early 2021. However, at some point, Yao warned her fiancé Grand P against kissing fans on the mouth if he wanted her parents to accept their marriage.
Grand P lives life to the fullest even though he was born with progeria, an extremely rare genetic disorder that has affected his physical stature. The singer and actor surprised many after entering into a relationship with Yao.
Related Topics