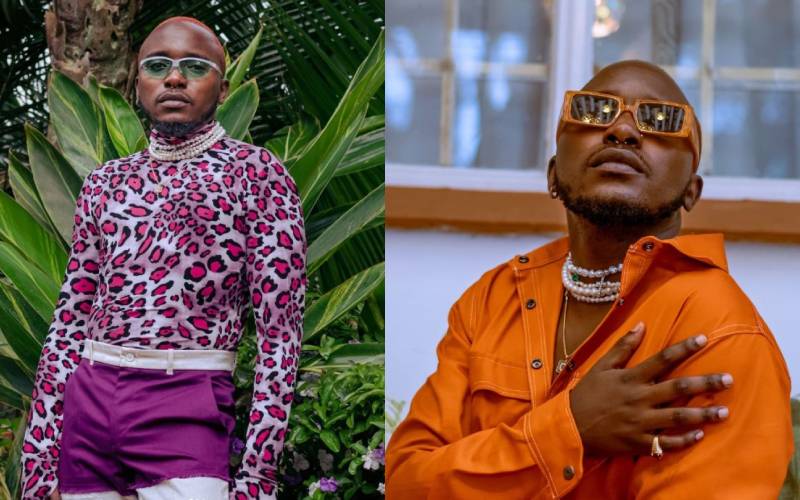 Sauti Sol's band member Willis Austin Chimano has finally addressed speculations around his sexual orientation. In an interview, Chimano boldly put the rumours to rest as he confidently revealed that he is a member of the LGBTQ community.
Explaining why he decided to come out, Chimano said he no longer wants to live a lie by hiding his true identity from his fans. Speaking about his new single Friday Feeling, Chimano added that the song is basically a true representation of who he is.
"It is the first time I am expressing myself in a song. You really get to know who Chimano is and that is a heavy crown to carry. It is just a representation of the underground ballroom culture within the queer community... which I am part of," he said.
He added that sexual orientation does not define anyone as it is all about living a happy, fulfilling life. And that is why the singer felt that it was time he came out and publicly declared what makes him happy.
"So, I am just laying everything bare; from now on, hakuna kujificha jificha (there is no more hiding). Sexuality does not define you. It is just about me putting myself out there, my creativity and living my truth. Figure out what your own happiness is most importantly with yourself. Gather your own life," he added.
With age catching up with him, Chimano strongly believes that everyone should live their truth and be happy about it. According to him, gone are the days that anyone lived a life based on certain societal norms.
"As I get older, I have a bigger perspective of life and who I am supposed to be. It is not about what everybody else thinks I should be," he said.
Chimano adds to the growing list of local celebrities who have recently come out to declare their sexual orientation. In May this year, former BBC journalist Njeri Makena revealed that she is also a member of the queer community.
"My name is Chris Njeri Makena. I am happy, I am free and I am bold. For a very long time, I could never introduce myself like this but somewhere along the journey, I started to discover what it meant to live your truth. I started to discover who I was and I decided to be loyal to my authenticity," she said.
Related Topics