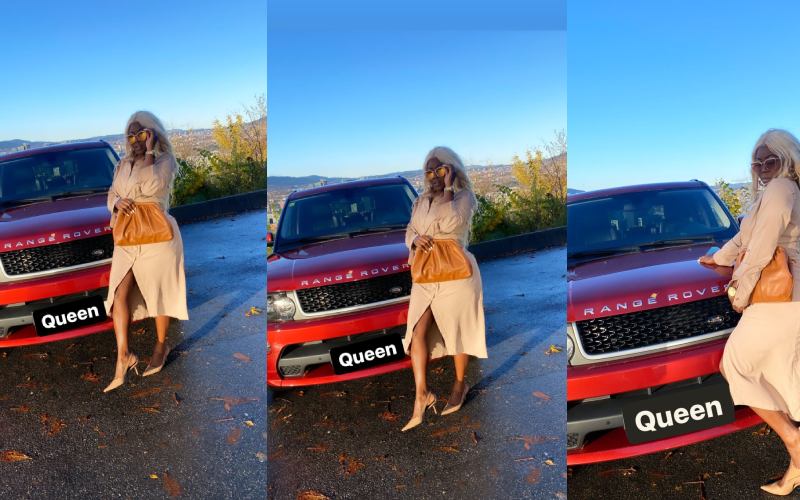 Norway-based Kenyan model and events promoter Donnah Akinyi Obera has advised young entrepreneurs to invest in themselves.
Donnah also announced her return to active showbiz after an almost two-year break.
Even with the Covid-19 pandemic having dealt her music and modeling events a major blow, Donnah says she is not complaining, saying she still made enough savings to buy herself a Range Rover valued at Sh8 million.
"Sometimes women wait for men to appreciate them by gifting them with cars, houses and other priced offers during birthdays and other special occasions. I gifted myself the car as I do appreciate myself and value my hard work both in music promotion and modelling from where I make my income," Donnah told Standard Entertainment.
"Young entrepreneurs should not just behave like slay queens posting photos of themselves on Instagram without making worthy investments on themselves. You can only be respected if you prove your worth and that is why I have been motivating women to empower themselves through undertaking projects that they can look back and be proud of in the future.
"Showbiz is now back and the economy both here in Oslo, Norway, and Kenya, where I run my businesses, has opened and I am announcing my return to Nairobi where I will be hosting the second edition of the Curvy Curves modeling competition on December 4]," she said.
The Kisumu-born self-made entrepreneur, who has twice been voted the Best Events Female Promoter in Norway, has been hosting music acts from across Africa and Europe with her events company Obera X2 Entertainment.
Last year, she announced that she would be setting up some major showbiz, beauty and fashion projects in Kenya.
Related Topics