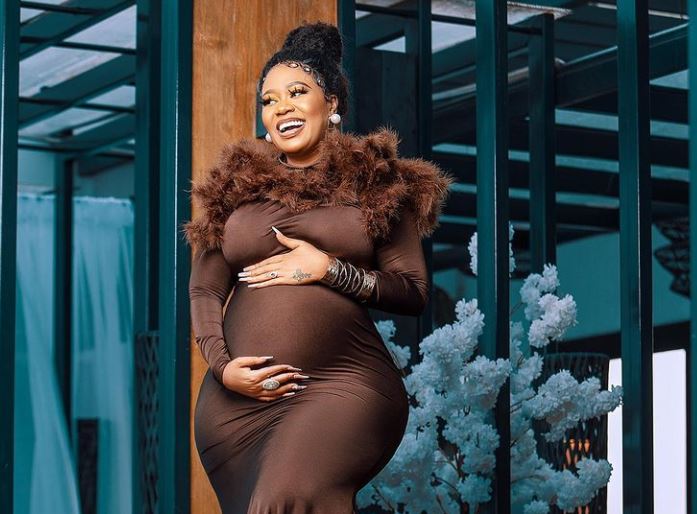 Socialite turned business lady Vera Sidika has taken to social media to advise women who intentionally get pregnant in the hope of keeping their partner. But, according to the soon-to-be mother, relationships take more than just a baby to flourish.
Through Instagram stories, Vera advised women to get pregnant when they are ready for it and not when they feel they need to keep their man.
"I don't know who needs to hear this but when a man or a woman doesn't want you, he or she just doesn't want you," she wrote in part.
The former video vixen assured ladies that everything else is possible except a forced relationship, saying it's a sad reality that everyone must embrace when such wind blows their way.
ALSO READ: Vera Sidika's message to those saying her pregnancy is fake
"My dear, just accept fate, pick up the pieces and move on. Everything else is possible but you can't force a relationship with someone who doesn't want to be in a relationship with you or doesn't want you anymore. It sucks, I know but that's just the sad reality," she added.
She added that women who have tried to trap men by having babies end up disappointed.
"Having a baby with someone doesn't mean you must be together forever; Pregnancy is not a ticket to eternal relationship/marriage. So many women trapping men with babies, only to end up single with 5 kids, different fathers," she added.
The socialite believes in mutual agreement regarding having a baby and strongly advised that pregnancies should be planned for and deliberately accepted by both parties.
ALSO READ: Vera Sidika, Brown Mauzo expecting first child
"This is why I always advice my sweethearts, be ready before getting pregnant even if you are dating Bill Gates. Be financially stable, and psychologically prepared coz s***t happens," she added.
Vera Sidika shared a video of herself and her husband, singer Brown Mauzo having a good time, clearing the air for fans who said her thoughts were because her relationship might be in a rocky place.
She also clarified that she wasn't faulting women only but calling everyone out.
"I didn't say it's women's fault. No. It is everyone's responsibility. Both Men and Women but women have the power in their hands to prevent it," she clarified.
Related Topics