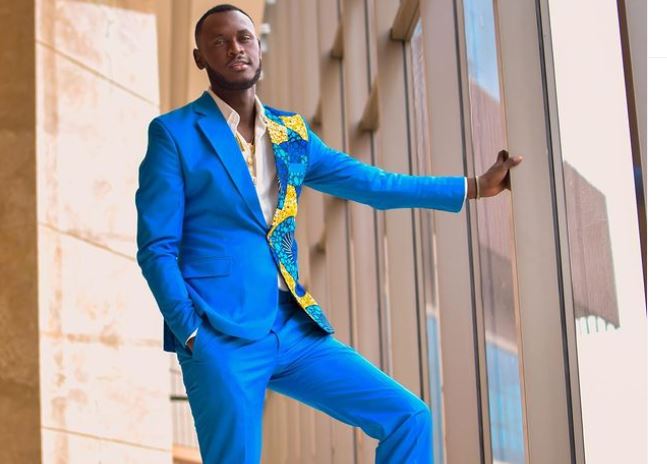 Rapper King Kaka has opened up to his fans about being sick for three months following a misdiagnosis.
Narrating via Instagram, the 'Wanjinga Nyinyi' hitmaker disclosed he has lost 33 kilogrammes but is in no pain and hopes to find a solution for his ailment soon.
"Dear Fans, it's only right that I share this with you. I have been sick for 3 months 8 days now. I was misdiagnosed. Lost 33kgs and in the process we started hospital visits, did all the tests and they were Negative funny thing is I feel no pain and we are still hopeful that we will get the solution soon," narrated Kaka.
The rapper, real name, Kennedy Ombima, says he's slowly adapting to eating food despite consuming only porridge and fruits for months, significantly contributing to his weight loss.
"My waist was 36 now it's 33 Ata sina nguo, was consuming only uji and kidogo fruits, started eating food 3 weeks ago pole pole ntazoea and no taste for 2 months," he added.
The rapper went ahead and thanked his wife Nana Owiti for standing by him through the trying time.
"While I am in my final recovery stages I will show you some of the stories and how I got. I miss my kids, my wife @nanaowiti has been a great pillar through the 3 months and my mom," said King Kaka as he asked Kenyans to continue praying for him.
However, King Kaka will not let his illness bring down his spirit as he recently recorded an EP, which he has decided to call 'Happy Hour' as he tries to remain positive.
He also recently released a new music series dubbed 'Diana', a nine-part music series running between 1:20 to 4 minutes per episode, featuring Marini founder Michelle Ntalami. The series tackles societal issues surrounding gender-based violence, something the rapper says needs to be addressed to reduce stigma and victimisation.
Related Topics