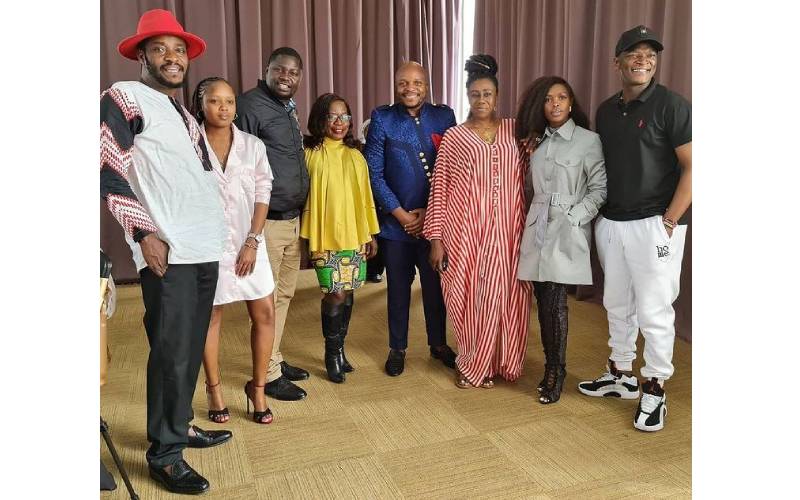 Comedians from the once popular show Papa Shirandula yesterday got together to commemorate the 1st anniversary of his passing. Family, friends, and the cast met at the Pride azure hotel in Nairobi and reflected on their fond memories with the departed actor.
Real name Charles Bukeko, Papa demonstrated that it is possible to create a successful acting career before he passed away while awaiting treatment at a top private hospital in Nairobi.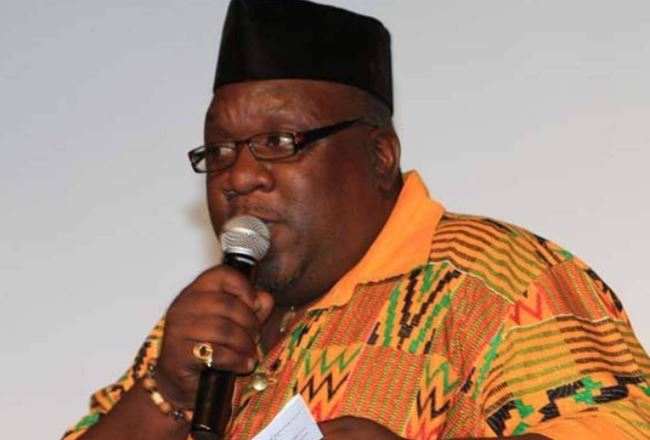 The now well-known cast members, including Felix Odiwor aka Jalang'o, Kazungu Matano aka Oto, Jacky Nyamide aka Wilbroda, Jacky Vike aka Awinja, Kenneth Gichoya aka Njoro, and Papa's daughter Daisy Netia aka Naliaka, amongst others, all recounted his influence in their careers and success to date.
There was an emotional moment when the cast trio of Jalangó, Otos, and Njoro pledged to pay Papa's daughter school fees at Moi educational center to senior level. "We are who we are because Papa gave us a platform." Moved by their kind deed, his widow Beatrice Andega acknowledged their support and appreciated the relief. "School re opening is a week away and the issue of school fees was playing in my mind but thank you for such a worthy offer."
Actress Jacky Vike who played Awinja wore a jacket with an imprinted caricature of the actor on her back posted: "A day like today 18th of July we lost our beloved Charles Bukeko AKA Papa Shirandula and here we are today to celebrate him, I've had anxiety this whole week just thinking about our event today, but as they say, time heals."
Media personality Jalang'o had this to say: "A day like this last year A father figure and a mentor Papa Shirandula passed on! Today we celebrate him! Today we share his life! Time flies!! A year is gone! Keep resting!! I decided to go for this soldier look to celebrate the soldier he was!"
Naliaka, Papa's daughter in the show, wrote: "You don't know pain until you crave a conversation with someone who is no longer alive. Paps sometimes I just still can't believe you're gone. I miss you so much. Anybody here grieving the loss of father, may God continually shower you with His love. Hugs."
The cast later celebrated with plenty of food and drink as they remembered the life of the man they all fondly referred to as their father figure and made merry with the people who were so dear to him.
By the time of his demise, Papa was 57 years.
Related Topics