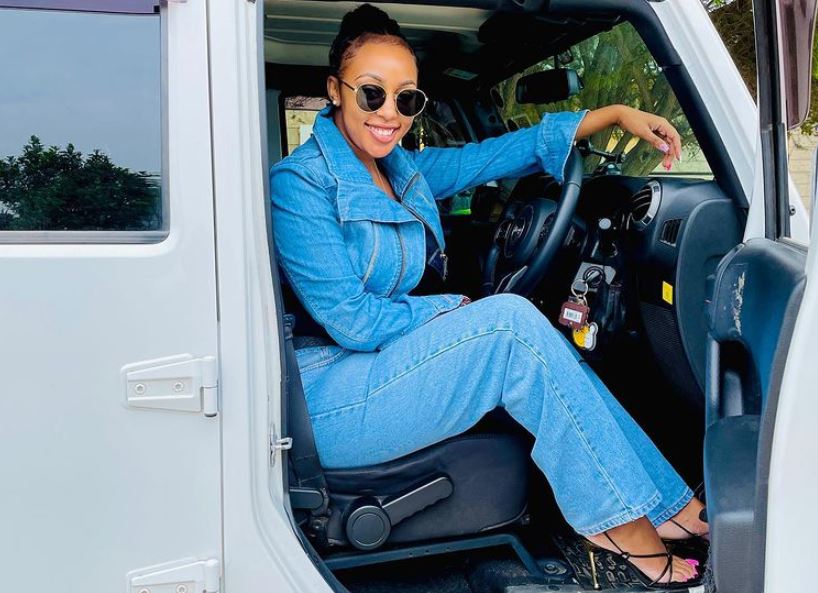 Socialite turned businesswoman Amber Ray is over the moon after moving out of her house in Syokimau.
Sharing snippets of her new home on social media, the elated mother of one could not contain her joy over the much-anticipated move.
Responding to a fan who inquired about her well-being due to her unusual silence on Instagram, Amber assured that she was doing okay and took time from the public scene to enjoy her new place.
"Hey babe, you have not posted for almost 20hours, are you okay?" asked the fan to which she responded, "Yes I am doing okay. Just here enjoying my new home and uptown life."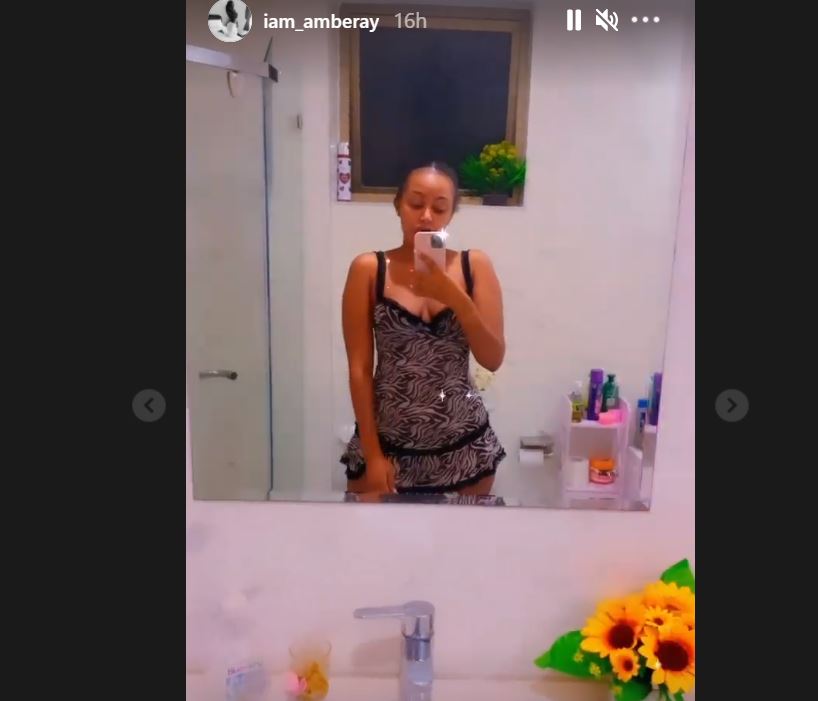 The vocal social media sensation announced her desire to switch houses a few weeks ago, explaining that her previous residence threatened her life.
Opening up on her decision via Instagram, Amber stated that her peace and safety were being compromised with each day that passes living in Syokimau and therefore wanted to move to save herself.
"I knooooow, it actually hurts me to move but my peace of mind will always come first.
"I'm sorry but this place isn't safe for me anymore," she wrote.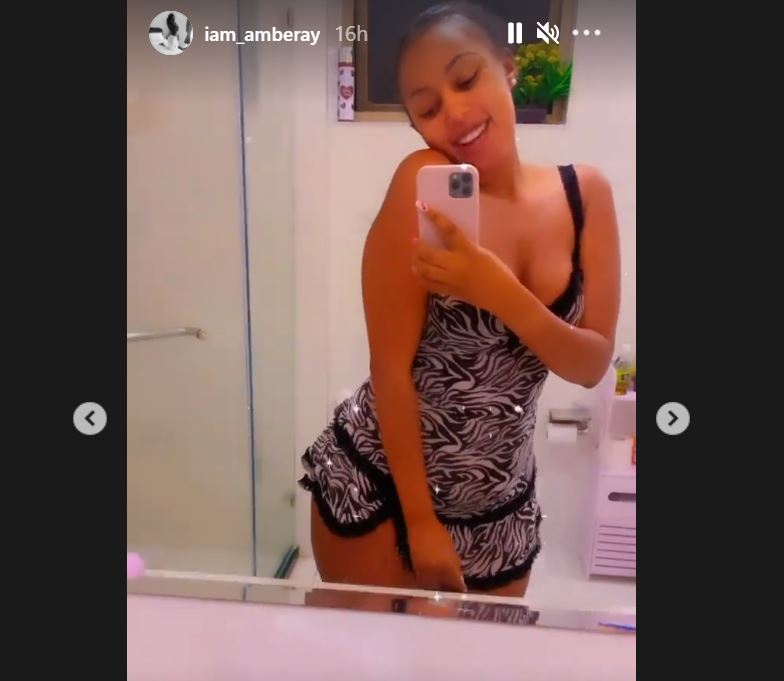 Asked whether one of her fans could occupy her vacant house, Amber revealed that her mother would be the one moving into her house.
"Wooiii, I'm leaving my current house to my mom," she wrote.
Although Amber has not mentioned where she currently resides, her husband Jimal said during a previous interview that he had bought her a house in Hurlingham and was renovating it for her before she could move in.
According to Jimal, Amber's move was somewhat necessary as she did not see eye to eye with his first wife Amira yet lived in the same neighborhood. He stated that Amber begged him to move out earlier, but he persuaded her to wait for the new house renovation.
"I am the one that found Amber in that estate to begin with. I used to live in Karen but wanted to renovate the house so I move to where I live now in Syokimau. When we sat down to talk she told me, 'Jimal I want to move because now that we are together I don't want to have any hiccup.' I persuaded her to stay in Syokimau. I bought her a house in Hurligham and told her that when it is done being fixed; the gypsum and all that, she can go there. There was abit of friction in the estate because I sometimes go to her house and other times to my first wife's house," he told comedian Jalang'o.
Despite his two wives' brawl, Jimal plans to have all his wives live in the same compound.
"The most interesting this is that we are Muslims and I got my courage from my grandfather. He married four wives and put his house in the middle. So all this time I've had a vision in mind like my grandfather. I buy a 10 acre land in Karen and build my wives their houses with mine in the middle and be live like a king," he added.
Related Topics