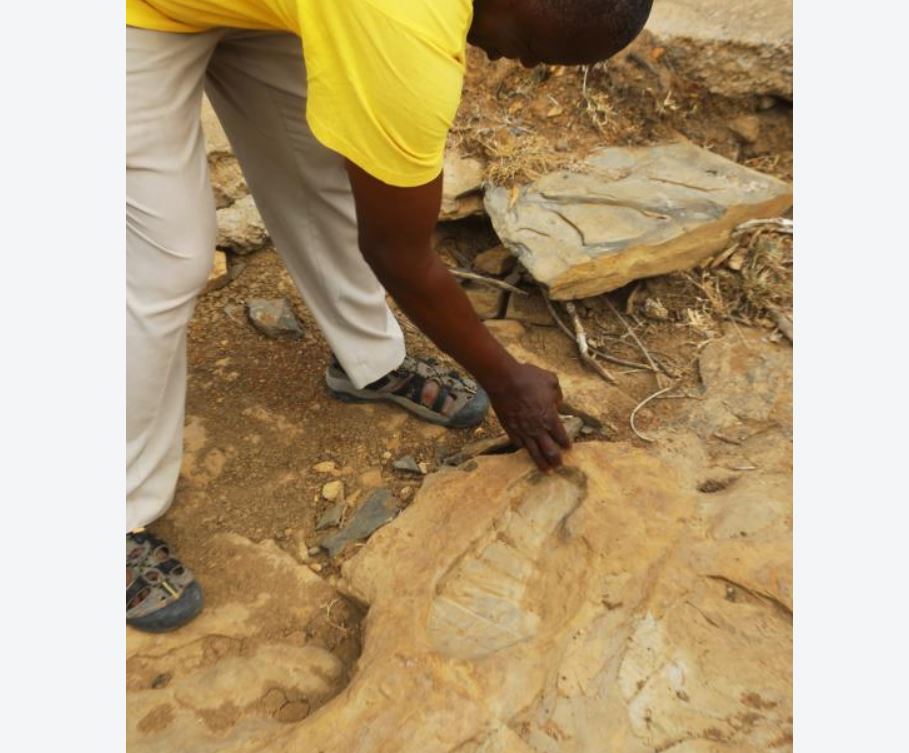 For centuries, residents of a village in Kwale County have lived believing God visited and left behind his footprints.
What appear to be two giant footprints at Lwayo Lwa Mulungu village of Mwereni Ward in Lunga Lunga Constituency have been a major tourist attraction.
Hundreds of visitors have travelled from far-off places to have a glimpse of marks said to be footprints left by a god who visited the area many years ago.
Residents believe the "footprints", each measuring 18 inches long, date back to ancient times. Locals know the marks as "Lwayo Lwa Mulungu", a phrase in Duruma language meaning god's footprint.
"The footprints were already there when I was born in 1968. The place was bushy. The elderly would frequent the site to perform rituals and prayers," said Chanze Mkala Ndurya, a village elder.
He added: "Visitors would come with gifts such as chicken, which they would slaughter and offer as sacrifices to appease the god."
The "footprints" are smoothly engraved on a rock on a seasonal river bed and another believed to be a horse's footmark is besides it.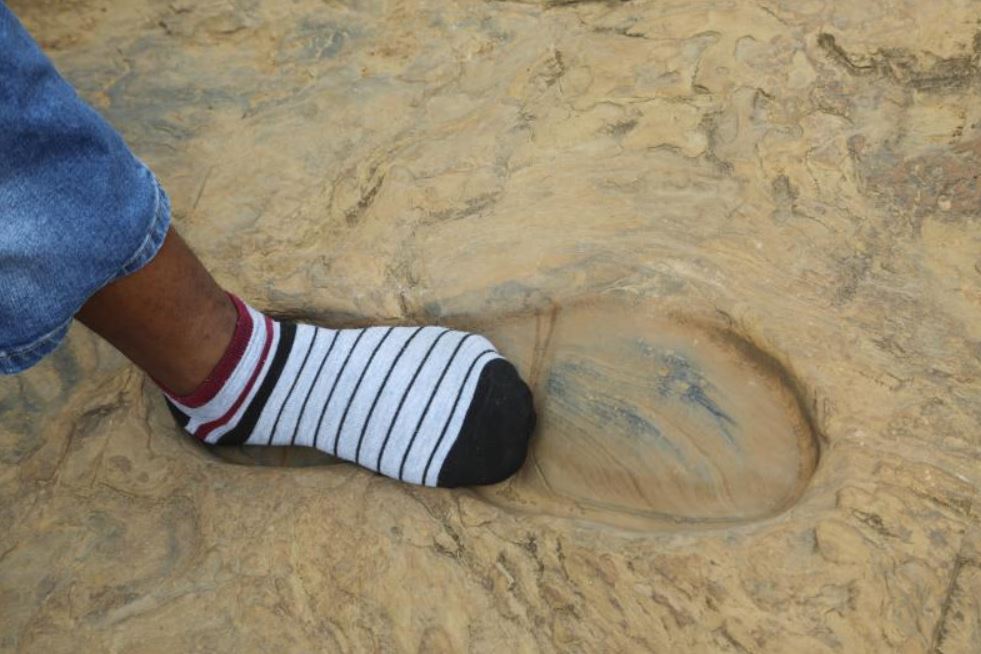 Some residents believe the marks are footprints of an angel which visited the village on horseback while others believe they are footprints of a deity.
However, they all appear to be in agreement that whoever it was, a god or an angel, he was moving from the mainland to the coastline on a horse.
"I believe these footprints that are nicely engraved on a rock belong to God," said Ndurya.
His sentiments were shared by Rev Samuel Chala of Umoja Baptist Church.
"We used to pass through the area when we were children, travelling to Mwakijembe in Tanzania to fetch mangoes. We can't say it is Satan who passed here. Every miracle happens because God has performed it. That is why I believe these are footprints of God himself," Chala said.
Siri Hamisi Kombo, the village administrator, said they are considering diverting the river so that the 'footprints of God' are not eroded.
Two years ago, the local county government hired a researcher to document the history of the area, which will include the marks.
"These are among the sites that have been identified to have potential to attract tourists. Others are Fikirini Sister Caves, Majimoto and Mafumoni world war graves," said Paul Musila, the county director of tourism.
Residents are also in the process of setting up a school that they intend to name Lwayo Lwa Mulungu Secondary.
It is not the first time that what appear to be giant footprints have elicited debate. In September 1925, an eight feet footprint was discovered by James Higgins on rock formations in the US.
In October 1926, George Louderback, a professor at the University of California, discovered five-feet long footprints on a cliff near San Jose.
Meanwhile, in 2014, a giant footprint that was about four feet long was found in a rock at Mpuluzi near the border of Swaziland in South Africa.
Related Topics