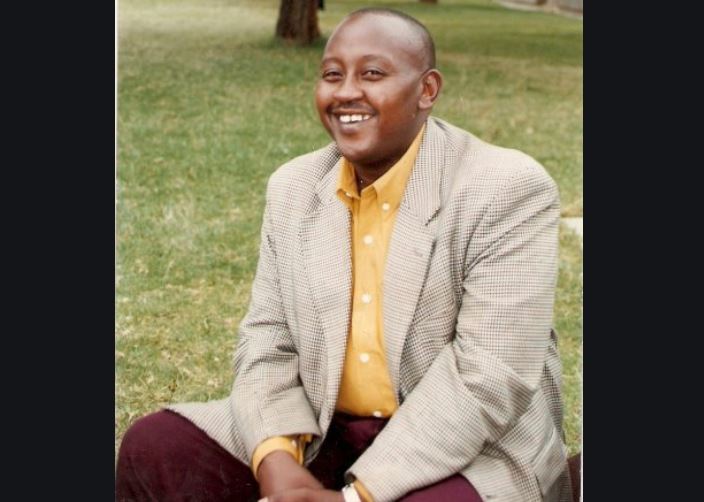 Veteran actor Gibson Mbugua known for his famous role prosecutor in the TV series Vioja Mahakamani has urged creatives to save as much as possible to avoid being a burden to society when they are no longer in their respective jobs.
Speaking during an interview, the talented actor revealed that while he and his fellow veteran actors were at the peak of their careers, they made the conscious decision to invest and save money for when they hang up their boots.
According to the actor, their motivation to save money came from his mentor, the late Peter Lukoye, popularly known as Tamaa Bin Tamaa, who constantly advised them on the importance of having savings.
"Things have been hard, but we cannot complain because most of us veterans have saved for a rainy day. We were lucky to have a mentor, the late Peter Lukoye (Tamaa Bin Tamaa), who used to tell us if you cannot manage Sh5, even a million shillings you cannot," said the actor.
Conscious of the widespread plea by former creatives for financial assistance, the veteran actor advised that individuals should avoid temporary pleasures and focus on saving for the future.
"They should never mix and beware of fans who want to just buy drinks for them, and before he or she realizes, they have become addicts and alcoholics. They should also know that every show has an end and they should always be prepared for anything. Lastly, they should know that this is a gift given to them by God and they should not let it get into their heads. Always put God first," he added.
Former Papa Shirandula actor Njoro echoed Mbugua's words, who pleaded with public figures to focus on working hard to providing for their families, especially their kids.
"My fellow public figures should put their families first. They should work hard and take care of their families, especially children because they are all we have. They are our future, and they are the ones who will help us when we can no longer take care of ourselves," said Njoro.
Speaking of financial assistance, former Machachari actress Mama Stella recently asked netizens to help her raise Sh150,000 to start a business to generate money for her Vitiligo treatment.
According to the veteran actor, her skin condition has limited her chances of getting roles in the film industry, crippling her ability to work and earn money for her treatment and daily upkeep.
"I would really like to get back on track. I have been thinking of venturing into the shoes business. Getting a stall with the first shoe stock, I think will cost roughly Sh150,000. If you help me with that, you will never hear me ask for money ever again. Even though my daughter helps me where she can, as parents, we feel bad seeing them struggle to cater to our needs, yet we are the ones supposed to be taking care of them," she said.
Related Topics