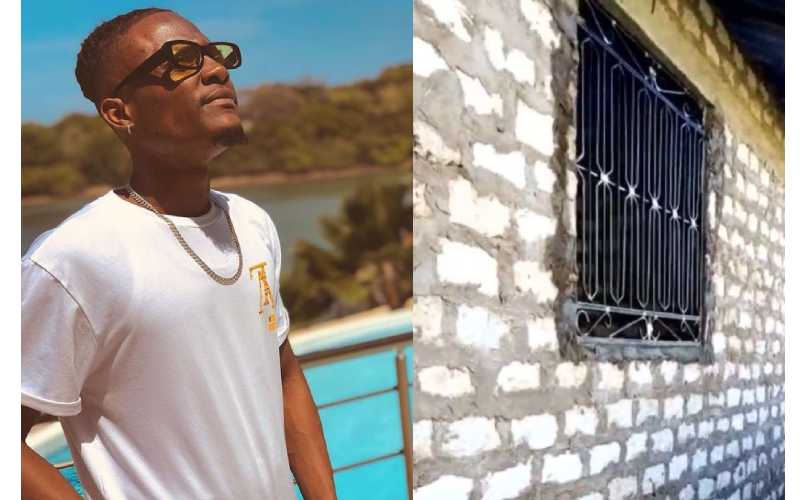 Kenyan singer Masauti is a proud son following his kind gesture towards his mother.
Taking to Instagram on Wednesday morning, the Ipepete hit-maker revealed he's in the process of building her mother a house with the help of his sister, identified as Nusraa.
The singer posted videos of the ongoing construction, saying he aimed to make his mother happy and motivate fellow youth that anything is possible with God's help.
Besides building the house, Masauti also stated he opened his mum a business, an M-Pesa shop, according to his shared photos.
"I believe every young man dreams of pleasing his parents or their loved ones. I have put it here to motivate my fellow youth that everything is possible when you believe in your God and work hard. I am so happy to see my dear mother see my efforts and enjoy them.
"I am so proud of myself and sister @_nusraaaa_ that our mother today has a place to stay; she has a business to do all this is because of the power of God and diligence. It is not that we earn a lot of money, but we do something meaningful with what we earn. My fellow youth, wherever you are, never despair or give up on God," said Masauti in Swahili.
Born Ali Mohammed, the Mombasa-based singer is arguably one of the most listened to musicians in Kenya.
In August last year, he joined the growing list of Kenyan musicians who have been awarded the prestigious YouTube Award for surpassing the 100K subscribers mark on their YouTube channels.
His latest single debut, 'Koroga,' has garnered over 238,000 views on YouTube since its release on February 23, 2021.
Related Topics