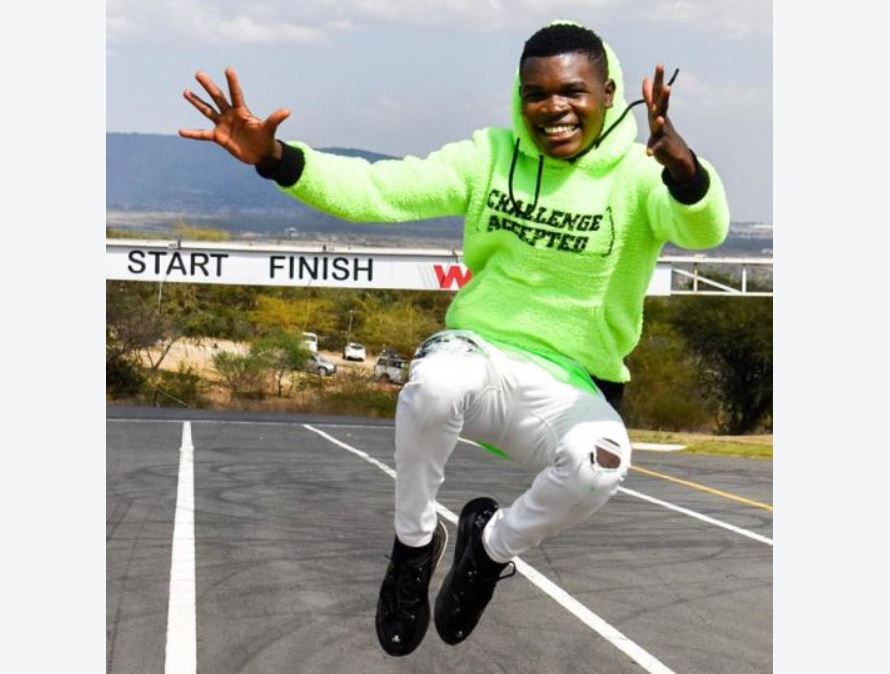 In the wake of his father's untimely death, the then 11-year-old Daniel Simiyu made peace with his estranged mother. That was in 2014. Life has now taken a 360 degrees turn for the better. At 16, he is not the village petty thief he was.
And even though his mother still lives in a small one-bedroom house, Simiyu, who will sit his Form Four exams next year, has a new showbiz title in the big city where he is starting to believe again. They call him Dantez 254.
His music success is moving him towards his dream; saving his mother from poverty and affording the family a better life.
Watching Dantez 254's latest music video Kuna Kichwa, a Gengetone tune featuring freshmen rappers Zzero Sufuri, Breeder LW, VDJ Jones, and Xtray, you would be forgiven for thinking the urban-styled singer is from the leafy suburbs of Nairobi.
Far from it. He has been living with his mother in Matisi, one of the biggest informal settlements in Kitale. When his father died of a strange ailment, the teenager, who had watched his parents live in poverty, knew something had to give or he would also be dead before long.
In fact, the day of his father's demise, Dantez 254 cheated death by a whisker. He had sneaked into the hostels neighbouring Kitale Technical Institute and stolen three mobile phones before a riotous mob came baying for his blood.
"That was my miraculous escape from the jaws of death. I had made up my mind to become a petty thief and had perfected the art to make ends meet. I was in that trade with my elder brother and together we would break into people's houses and make away with whatever valuables we could," he said.
"We beat up other children in the streets as they went shopping. We would steal phones and money and on many occasions we got arrested and punished. With time, we sort of got hardened," the remorseful singer narrates, adding "I hardly saw my dad. He was unapproachable. When I decided to start writing songs and singing, my mother would not hear any of it," he says, tears filling his eyes.
This is the phobia his manager is getting him daily therapy for; atychiphobia, the fear of failure, and a hypothetical past.
He would take to the streets and sing before crowds in Kitale in-between school, all this without his mother's knowledge. On a good day, he would make up to Sh5,000 from well-wishers and took the cash to his mother to supplement their domestic needs.
"One day in 2016, a woman came to my house and told me that my son could make a good musician and that she could connect me with somebody to sponsor him. That was the first time I sat down with him and let him share his singing dream. His school performance had been poor. It hit me that his musical talent could be the answer to our woes and I agreed to meet the said sponsor," Dantez's mother, who refers to herself as his number one fan, said.
She confesses she had known nothing about her son's debut release Mawazo, a 2016 single that cost him Sh3,000, earned through his street and church performances.
Four years down the line, Dantez has been with his manager Vusha Muhindi of Maliza Umaskini, the stable that offered to nurture his singing talent.
He splits his time between school and music recording engagements; having been given the condition that he would only continue to receive musical support if he gets good grades in school.
He has dropped two singles every year for three consecutive years - In 2018 he dropped Nishike and Nibariki, Mama and Najipa Kwako (2019), and Ova and Kuna Kichwa (2020). The last has become a big Gengetone hit, with music channels like Trace Music playing it on rotation.
Vusha says young creative talents need to be encouraged and nurtured with care. She says it is important for young artistes to share their ambitions with their parents to get proper direction and support.
Related Topics