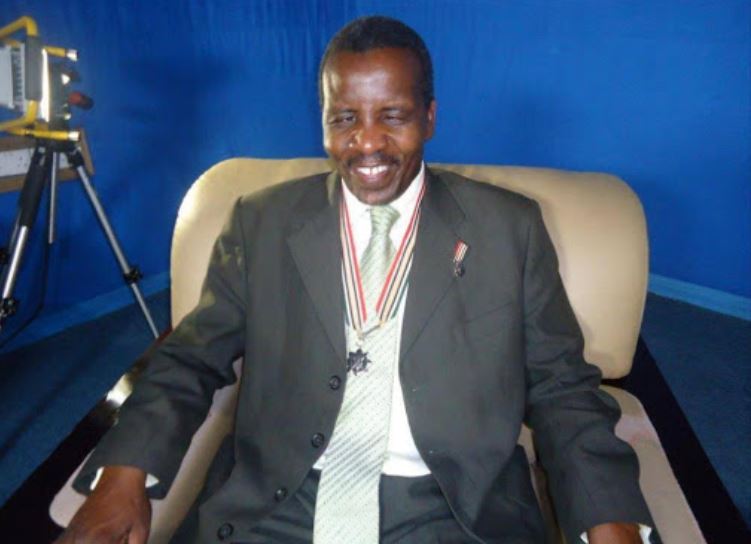 Gospel musician Reuben Kigame on Tuesday, March 30, highlighted his frustrations towards the government and the Music Copyright Society of Kenya (MCSK).
Addressing his message to Kenyans via Twitter, the musician insisted that officials in the government and copyright societies should not be allowed to speak at his funeral service.
"I wish to go public about something and I want this marked well: if you one day hear musician Reuben Kigame is dead, do not allow any government representative or those from the so called copyright societies to speak at my funeral service. What I have been through under them is enough," said Kigame.
According to the Huniachi singer, despite releasing albums since 1987 and his songs played countrywide, Kigame says he only manages to get Sh18,000 royalties at the end of the month.
"I have been recording music since 1987. Released 29 albums with daily airplay in many stations around Kenya. My songs are played on just about every public event including by police and military bands. Yet at the end of the month I can only look forward to about ksh18,000 in royalties," added Kigame.
The singer's sentiments come when many creatives in the industry are struggling to make ends meet, especially with the curfew and lockdown imposed by the government due to the Covid-19 pandemic.
Kigame said most of the creatives suffer because of the notion that 'prominence or media play equals career,' adding that he would have quit the industry long ago were it not for his faith.
"If I was not doing it for God I would have quit long ago because even from the church all you can get is acclamation and encouragement," he said.
A section of Kenyans on Twitter seemed to agree with the musician that creatives in the industry are struggling.
Kimathi Thuranira said, "Kigame, we hear you and hope the authorities too are listening. Kenya has not had a favourable environment for the creative industry. I join you in thanking God that at least you have been able to get along. Kigame is a household name. Surely, these things have to work."
His sentiments were echoed by Weldon Ngeno who stated, "Truthfully speaking the Kenyan artist are not getting their fair share. Thank you for speaking out, I hope these things do change."
Following numerous complaints by artists on the royalties they receive, Kenya Copyright Board (KECOBO), on March 9, 2021, announced a new system where musicians can track their work and royalties by registering on a portal.
"The National Right Registry module or the registration portal to the database is accessible at nrr.copyright.go.ke," said KECOBO.
Related Topics