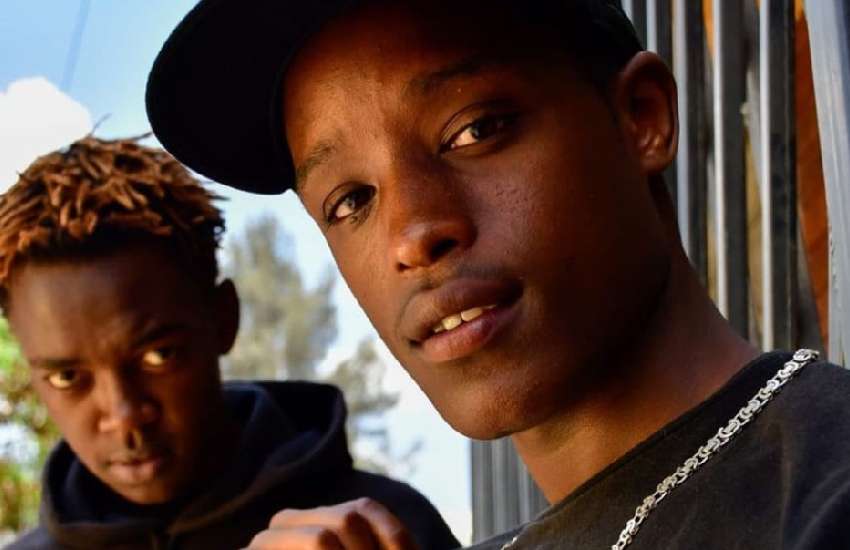 In a viral music video, the deadly duo of Ajay and Mr Right traded bars effortlessly as they laid their blueprint on popular music with the anthem, "Nairobi".
In the opening lines, Ajay boasts "Tuna takeover Nairobi mzima East-West mpaka CBD, hii ndio mbogi imeivisha Drill 254 tunachafua scene, si ndio trend... kwa hii game si ma-MVP, ka kuna msee anabishana akuje hii side atry kuresist."
Those very lines characterise the freshest Nairobi drill duo out right now. "We feel like other artistes should appreciate us more as we are doing something different," Ajay aka Namba 1 states.
He discloses despite being new to the music industry in Kenya, there have been certain camps that have not exactly been pleased with their emergence.
Without naming names, they hint at how they were taken advantage of by Nai Fest promoters when they verbally agreed to perform at the gig, and their images used to sell the show, only to appear at the venue and be short-changed. This angered their aggressive fanbase that turned up only to be hit with bad news. "They didn't pay us," Right says.
Read Also: My son died in a lot pain - Father of teen who died at Nai Fest speaks
Later, they released their classic Nairobi anthem to repay them, and have had success and more haters than supporters.
A group called GTA has come out guns blazing saying that the group from Eastlands has stolen their style of rap, image, and identity as a whole.
"We don't know them. We started making music in April 2019 and got buzz from our first song Durag na Slice. Every day we are in our home studio making music and pursuing music because of our passion and drive towards it," group founder Mr Right says.
Since Drill music became popular in late 2019, many artistes have adopted the style for its energy, others for the trendiness, but to the current generation, this is all they relate to.
Mr Right and Ajay are said to have started the group Buruklyn Boyz that hails from Buruburu Estate, but their friends caught on to their talent early and decided to propel the group.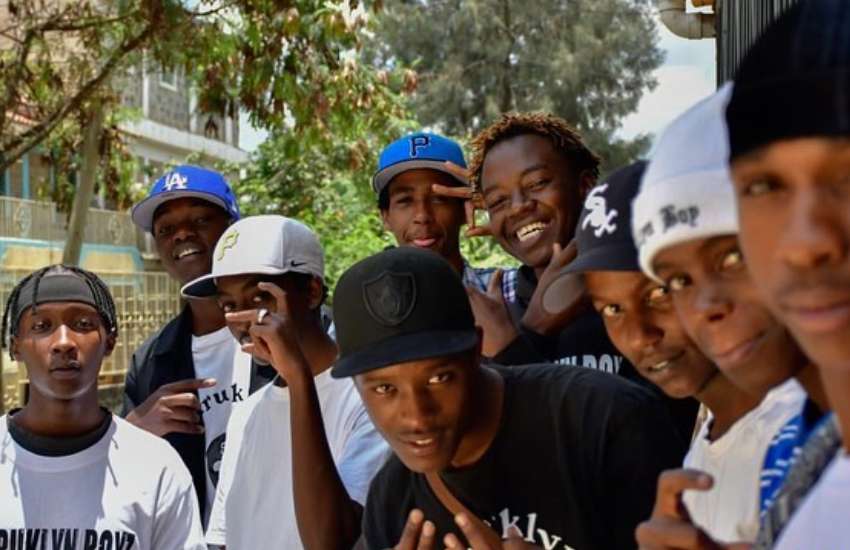 "Buruklyn Boyz is more than music. It's a family. We are all childhood friends and brothers. We appreciate the same things; music, art, and fashion. Some people design the merchandise we wear, others market us, while others have different roles in the group," A&R Tevin 400 says.
"We just wanted Eastlands waskie ma artist wa Underground," says manager Mr Brown, a business savvy chap who came up with the idea of selling merchandise. "In our hood, Drill is a type of song in which you can talk about your lifestyle. We have always dreamt about having our own studios and instruments."
Established names such as Magix Enga, Bey T, Khaligraph Jones, Boutross, and Jovie Jovv have been showing their affection towards them on social media, but not in real life.
Read Also: Bey T, Breeder Lw, Silverstone and Rekles making history
"We're just making music and hustling. We appreciate the support, but we are just doing what we love. This is our culture. In Buru, guys love hip hop, and growing up in that environment has influenced us."
The underdogs say they make music to stay off the streets. With an average age of 19 to 23 years, the 'Mike Sonko' rappers are far from complacent and hit the studio daily to work on new music and share ideas without listening to external noise.
"It's normal now. We enjoy being creative. I feel like most guys our age can relate to the hustle of having a dream and working on it every day. It is normal trying to make it out of the hood and put our families in better positions," Mr Right says. "We set the bar high and use that as motivation," Ajay adds.
The Drill train may be the easiest one to catch these days, but they take each day as it comes as they stay true to themselves.
"We just do regular things. Freestyle, chase girls, watch football, you know. Nothing extra. Life is good, and Buruklyn is the truth."
They recently dropped a viral single dubbed 'Wild', that already has over 30,000 views on YouTube.
Related Topics