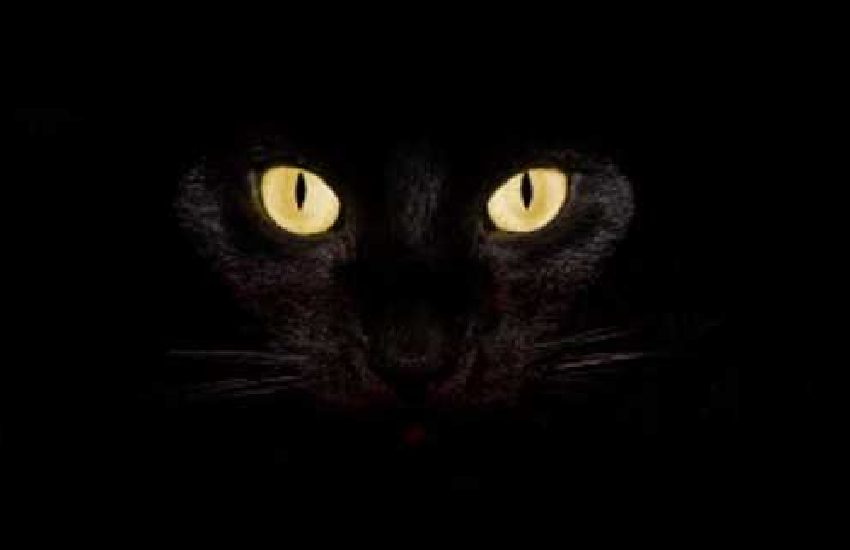 In our past edition, we gave chilling accounts of how djinns and witches at the Coast are said to transform into cats, rats and even ants to gain entry into people's homes, even raping women or stealing.
Indeed, most stories on demons and djinns at the Coast seem far-fetched, until one listens to the encounters of locals with what they claim are 'dark powerful forces.'
In areas like Bamburi, Likoni and Jomvu in Mombasa; children and adults are warned against kicking cats, rats and dogs during the day, lest they face the wrath of masquerading witches and djinns later in the night. And if a paka mwanga (a spirit in the form of a cat) decides to seek revenge, the repercussions are never pretty.
The spirits have been blamed for the high number of accidents along major roads in the region like the Kibarani area in Mombasa. At one blackspot in Kibarani, scores of drivers involved in accidents claim they have witnessed a cat cross the road only for it to turn into a woman when it gets in the middle of the road.
Read Also: Why majini in Njiru hate omena at night
The results in most cases are grisly accidents, leading to numerous deaths. Shopkeepers have also borne the brunt of 'wangas' who sometimes engage in 'looting' of shops. In his gospel hit song, Njoo Uombewe, Tanzanian gospel artiste, Bonny Mwaitege asks traders who are struggling in business due to looting 'by the spirits' to seek prayers urgently.
These businessmen complain about how things take a turn for the worse as customers start boycotting their shops. "Every day, immediately after opening my shop, a cat would come and stop outside the shop, stare at me and leave. After that, I would not make any sales," says Mama Ciro, who once owned a shop in Migadini.
The cats, which are mostly very black in colour, have instilled fear in some of the residents and businessmen, with many choosing not to bother them even when they see them attacking their chicken. "I once saw a cat chasing a hen. I intervened and chased the cat away only for it to turn and confront me. I walked away fear-stricken," Juma Rashid, who lives in Mwandoni says.
Pastor Lincoln 'Mhubiri' Kimaru of Christ Breakthrough Ministry Church in Magongo says there are well-documented cases of witchcraft and sorcery in the Bible, particularly in the Old Testament. He however says that those who pray can easily overcome "the dark forces."
Some years ago in Bamburi, a bizarre incident in which an apparent spirit masquerading as a cat was nabbed inside a tiny pot, attracted the attention of both local and international media. The cat was 'released' by the man who had set up tego (trap) after being stuck in a tiny-mouthed pot for over 18 hours.
The man had set up the tego because he had allegedly been tormented by evil spirits for a long time. "The owner of the house was forced to vacate after being tormented endlessly by spirits. He eventually vacated the house, but set a trap to catch the force behind his tribulations," says Abdalla Hamisi Gude, a Mtopanga Timboni village elder. "I gathered courage and tried to release the cat from the grip only to find that its head was caught in a pot whose mouth was too tiny to even fit three fingers."
Read Also: Politicians who consult witches - Are Kenyans overly superstitious?
Police eventually managed to prevail upon the man to release the cat due to security concerns, owing to a large number of people from within and outside Mombasa touring the area to see the cat stuck in a pot.
Mzee Hamisi, 67, says that after the disappearance of the cat and death of an elderly woman living a few blocks from the haunted house, and who was suspected to be a witch, incidents of money disappearing from homes, shops and safes came to an abrupt end. Later, locals decided to name a matatu stop near the house, Stage ya Paka (the cat bus stop). The owner of the haunted house later brought it down and built a better, self-contained Swahili house.
Related Topics