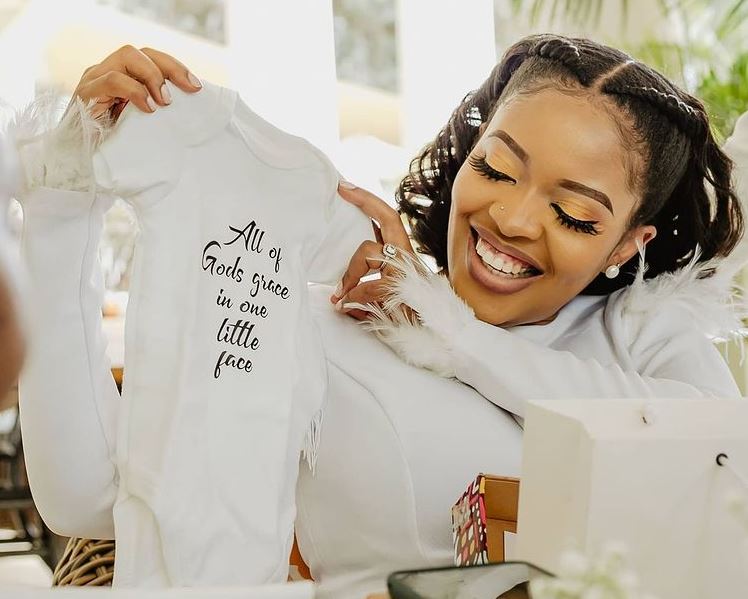 Popular Kenyan gospel singer Kambua is in mourning after losing her newborn child just a few days after delivery. Sharing the unfortunate news on her social media, the Rauka show host explained that their son, whom they named Malachi Manundu Muthiga Mathu, succumbed to birth related complications not long after he was born.
"What a privilege it has been carrying a life yet again. My little baby boy Malachi made a grand entrance into the world a few days ago. He was everything we hoped for, and more, much more. Perfect in every way. Malachi knew how much he was loved, and so he did all he could to stay with us. With the help of a most dedicated team of doctors & nurses, our little baby fought, until Jesus healed him by taking him to Himself. Malachi is now free from pain, and any worldy care," she wrote in part.
Praying for strength and direction, Kambua maintained that God was her only anchor and would depend on Him to relieve her agony and comfort her. The Bado Nasimama crooner concluded by requesting netizens to accord her and her family ample time and space to mourn their child, averring that she was broken beyond words.
ALSO READ: Pastor Jackson Mathu's touching message to wife Kambua
"Our tears fall freely because our hearts are broken beyond words. But our faith and hope remains unshaken because we have our trust in a dependable God. A good, good Father. We may not know how to navigate the days ahead, but God does. And so we trust Him, a moment at a time. Malachi Manundu Muthiga Mathu. You were deeply loved, and will forever be remembered. Your Father, your mommy, and your brother Nathaniel, will carry you in our hearts always. Please allow us some time to process all of this, we will respond to your calls and messages in due time," she said.
Second pregnancy announcement
The renowned media personality announced her second pregnancy sometime in October 2020, and netizens could not keep calm. Revealing the news via her Instagram, Kambua posted an adorable picture of her baby bump, thanking God for yet another blessing of a child.
"God of Sarah... God of Hannah...God of Kambua! Just when I thought you had done too much! You did it again!" she wrote.
ALSO READ: Kambua announces her second pregnancy with stunning photo
Kambua and her husband, Pastor Jackson Mathu, welcomed their first child, Nathaniel Muhoro Mathu, in 2019 after struggling to conceive for close to seven years.
"I've been around long enough and been through enough to know that pregnancy journeys are not perfect- far from it. They are messy, hope-filled, scary, joyful, and just very... complicated. I also know that for waiting wombs, pregnancy announcements can be serious triggers. I have lived it- how you just want to be so happy for others but somehow your own grief and struggle overwhelms you," she wrote.
Excited over their son's first birthday, Kambua posted a picture of her child's hand with the caption, "My little slice of heaven turned one today! Isn't God good? Happy birthday my sweet little boy."
Related Topics