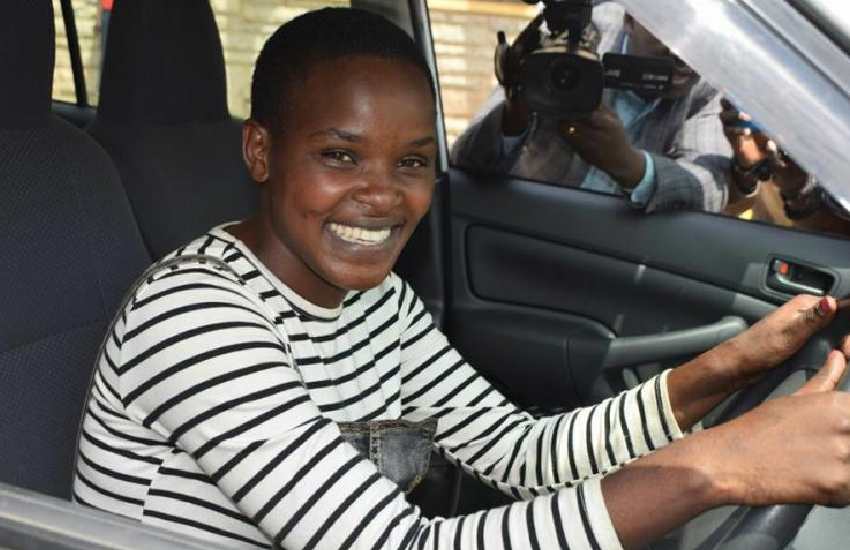 After seven years belting secular hits, artiste Florence Chepngetich has switched to gospel tunes. The 27-year-old, who released four gospel singles last week, says she made the U-turn after reaping big from Jubilee Party political campaigns.
The move comes after Chepngetich, popularly known by her stage name Naswa Melodies, went missing in action for more than a year. The Sunday Standard caught up with her at The Big Tunes Records studios in Kericho Town this week to find out what she has been up to.
So what drove her to make that radical move? Chepngetich, who has since re-branded to Naswa Reborn, says the death of her music associate Weldon Cheruiyot alias Kenene and some band members in a road accident in 2017, shook her life. Chepngetich says she was to travel with Cheruiyot in the ill-fated vehicle, but God saved her. "On the fateful day, I did something unusual by visiting my local pastor and asked him to pray for me and my friends since we were travelling for a performance in Nakuru," she recalls.
Luckily, the prayers took longer than expected and her friends left without her. "My pastor prayed and I heard him rebuking and asking God to protect me and my team from accidents and I thought it was normal but I later realised that his prayer saved my life," she says adding, "God had a reason delaying me not to board the vehicle that night and that is why I am still alive today. I have a reason to serve Him." When she was done with the prayers, Chepngetich took a different car promising her friends that she would catch up with them.
Read Also: I wish I am the one who died, not my loving son - Kenene's mother
But it was never to be as fate would have it. "At some point, I called Cheruiyot to ask if the team had arrived at the venue but he did not pick my calls. Minutes later, I learnt they had been involved in a road accident and he died together with the entire band," she says. The incident shook her. It made her reflect for over one year whereupon she decided to ditch secular for gospel music. It was a big move for her given the inroads she had made since she started her journey into the music industry.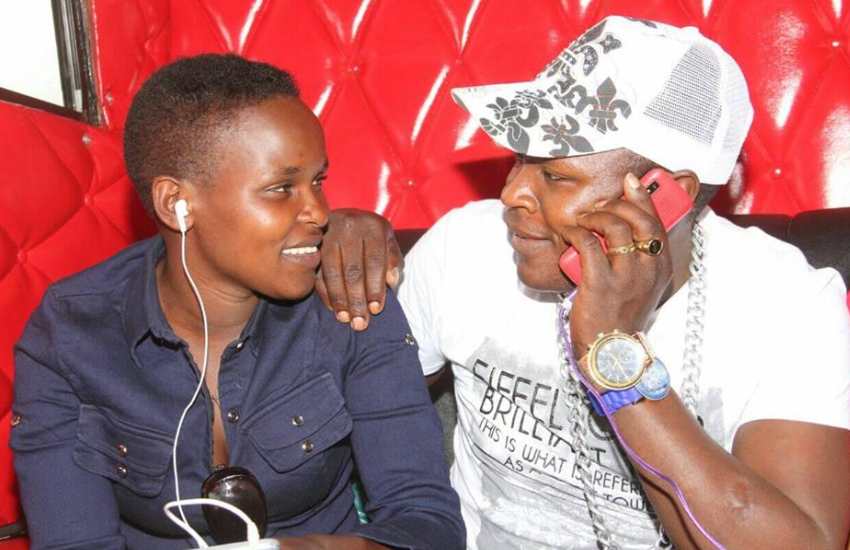 Chepngetich started her journey in the music industry in December 2013, with her album Morning Glory. But her star started shining in 2015 when she released the second album Kolok Kipsoiywet. With the second album, she hit a jackpot and landed various gigs in Nairobi. "At the time the late Diana Chelele was ruling the industry and it was hard to be recognised but I still managed to shine," she says.
Chepngetich also focused on issues that affect the society which endeared her to her fans. "In Volume Three, I took the HIV issue head-on by releasing the song Ketindetab Tinget, which encourages people to use protection and warns against illicit affairs as a way of fighting the virus."
Song by song she rose and became a household name in Rift Valley, winning more fans. The 2017 General Election campaigns was the peak of her career after she produced a song, which became a Jubilee Party slogan in the Rift Valley. The song Jubilee Emet became a hit, attracting the attention of President Uhuru Kenyatta. "I was lucky that my song became a campaign slogan and I was awarded for it," she says.
Read Also: Kikuyu musicians now divided between Raila, Ruto factions
During the campaign period, she was always on call by the Jubilee campaign secretariat whenever the president and his deputy were visiting the region. "I was well taken care of by the team and leaders who engaged me played by the rules and agreement we made," she says without revealing how much she earned. She, however, reveals that her time as a secular musician was all about fame and money. "We made money during night performances but had little to show for it because we spent most of it on alcohol and that is something I regret," she says.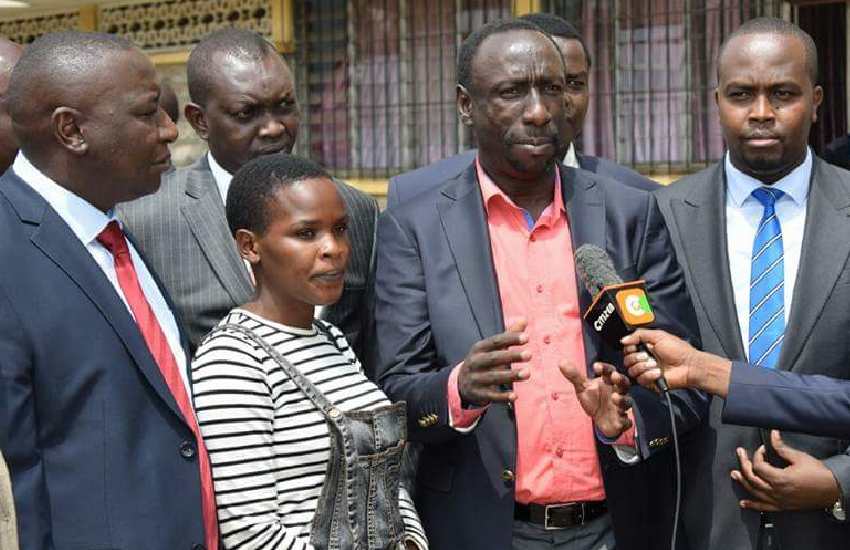 But since she saw the light after her friends' tragic death, she is now living with purpose. "While many are criticising my move to gospel on grounds I will not make good money I do not regret because I am a better person with the little I have," says the singer.
But her change of music has been received with mixed reactions by her fans. "She will soon fade out from music scenes," says MC Chewen, a Kalenjin music commentator. Chepngetich, however, says those claiming she has committed a career suicide should prepare for a shocker. "I know myself and the same way I fought my way to the top in secular music, I will do the same with gospel and I believe God will see me through," she says.
Read Also: I am yet to be paid for my 'Uhuru Tano Tena' song - singer
Chepngetich says it is not only her fans who have opposed her move but also her family. "My mother summoned me and told me that I should not leave secular music since I had established a name and was time to enjoy the fruits of my career," she says. Her mother's concerns were valid since the young Chepngetich is the family breadwinner. "I have other siblings and my mother is a widow and I have been supporting her financially. But I have assured her that everything will be OK," says the singer, a last born in a family of ten.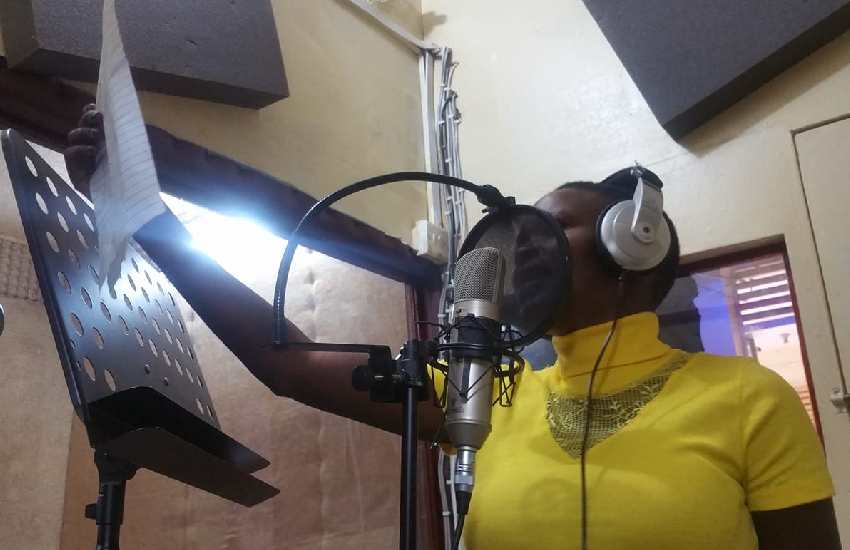 Big Tunes Records Producer Daniel Hekima says like most of Chepngetich fans he was surprised by her move. Hekima, however, says the musician can pull a surprise since she is aggressive and hardworking. "I have worked with her and I know she is hardworking and aggressive and anything is possible for her," the producer says.
Read Also: Seven musicians who made millions during the last election
Hillary Mutai, a fan, says she should have sought a second opinion before making such a radical decision. DJ Kipro a radio producer says he will only accept the change once Chepngetich starts doing gospel shows. Kipro says Chepngetich was at the peak of her secular music career and was ripe to take the industry to a different level.
Related Topics